You are here
Conditions on Gray Butte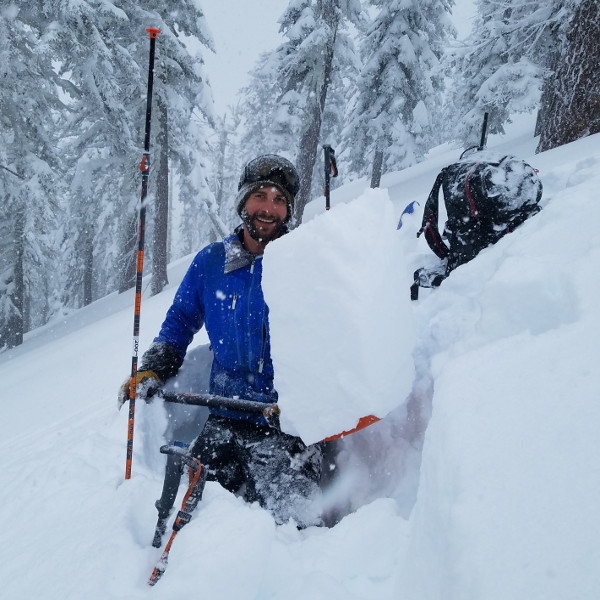 Location Name:
Gray Butte
Date and time of observation:
Wed, 01/16/2019 - 1:00pm
Observation made by:
Forecaster
Red Flags:
Recent avalanche activityWhumphing noises, shooting cracks, or collapsingRecent loading by new snow, wind, or rain
Location Map
96067
Mount Shasta
,
CA
United States
41° 20' 39.552" N, 122° 11' 44.5704" W
California US
Snowpack Observations
Details
Conditions on Gray Butte @ 1:00 p.m. 01/16/19:
Height of storm snow (HST): 25 - 40 cm (10 - 24 in).
Signs of instability: Skier triggered storm slabs and propagating wind slabs. Blocking and cracking.
Column tests: ECTN1 ↓ 15 cm, ECTN7 ↓ 20 cm, ECTN14 ↓ 40 cm atop crust; CT2 ↓ 15 cm RP, CT4 ↓ 20 cm RP.
Temperatures: Below 6000 feet, increasing temperatures made snowpack very heavy and sluggish.
Column tests and shovel tilt tests indicate the presence of a storm slab problem especially coupled with reactive ski test results on steep slopes near and below treeline.
Photos
Weather Observations
Statistics
Cloud Cover:
100% of the sky covered by clouds
Accumulation rate:
Greater than 1 in. per hour
Air temperature:
Below Freezing
Air temperature trend:
Warming