You are here
Conditions on Gray Butte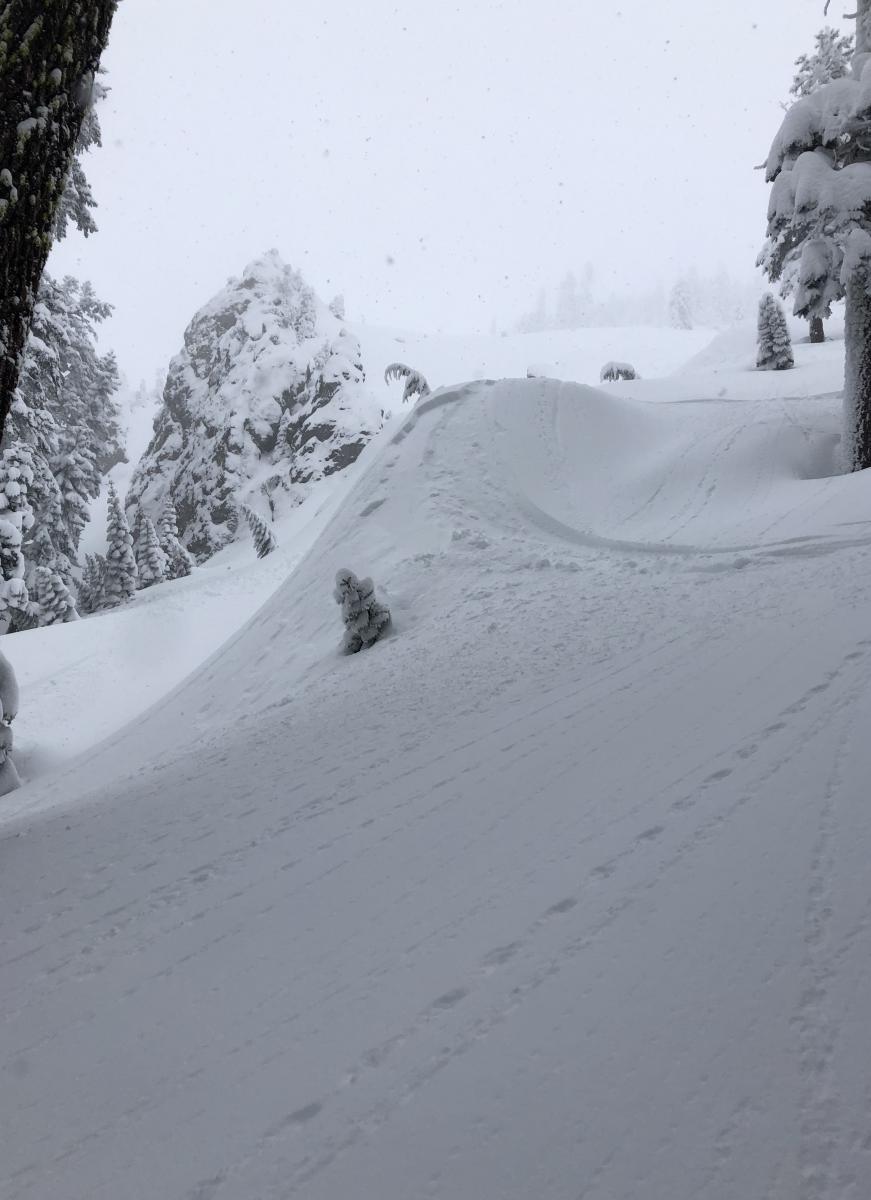 Location Name:
Gray Butte
Date and time of observation:
Sun, 02/03/2019 - 1:00pm
Observation made by:
Forecaster
Red Flags:
Recent avalanche activityWhumphing noises, shooting cracks, or collapsingRecent loading by new snow, wind, or rain
Location Map
96067
Mount Shasta
,
CA
United States
41° 21' 1.3572" N, 122° 11' 32.2116" W
California US
Snowpack Observations
Details
Conditions on Gray Butte @ 1:00 p.m. 20190204
Height of storm snow (HST): 35 - 45 cm (13 - 26 in).
Signs of instability: Small skier triggered storm slabs and wind slabs. 
Column tests: ECTN24 ↓ 30 cm, CT24 ↓ 30 cm RP
Temperatures: 28 degrees F at bottom of the skin track 6,800 feet, 25 degrees F at pit location 7,800 feet
Column tests indicate the presence of a storm slab problem especially coupled with reactive ski test results on steep slopes near and below treeline.
Photos
Weather Observations
Details
Light to moderately snowing during the extent of the tour. Snow showers would come in and out. Snowing less than 1 inch per hour with showers of slightly more than 1 inch an hour at times. Small needle precipitation particles were the dominate grain form. No wind was observed at the bottom of the skin track. Light wind with moderate gusts out of the southwest was felt on ridgeline. 
Statistics
Cloud Cover:
100% of the sky covered by clouds
Accumulation rate:
Less than 1 in. per hour
Air temperature:
Below Freezing
Air temperature trend:
Cooling
Wind Direction:
Southwest