You are here
Conditions on Gray Butte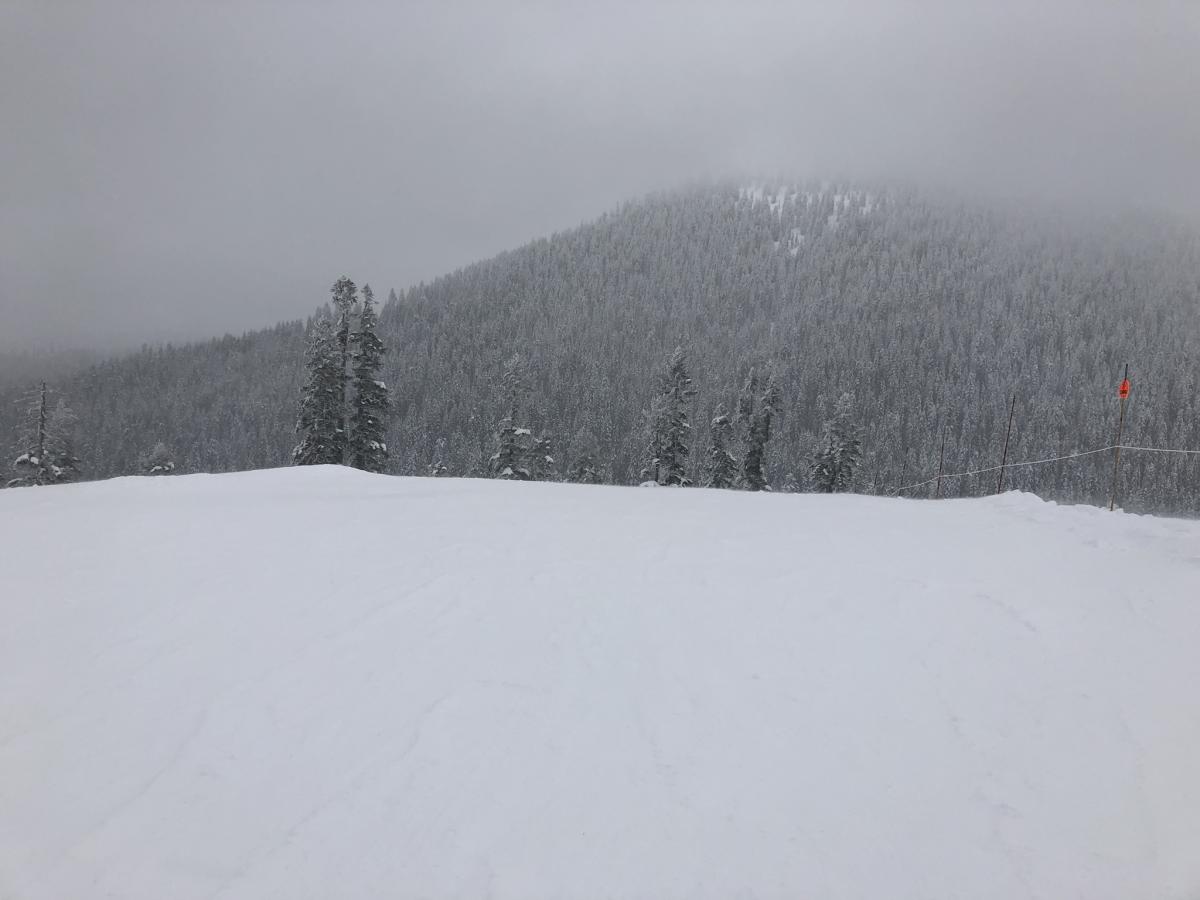 Location Name:
Gray Butte pit dug at 7,900 Feet West aspect
Date and time of observation:
Sat, 02/23/2019 - 2:00pm
Observation made by:
Forecaster
Location Map
96067
Mount Shasta
,
CA
United States
41° 20' 46.2192" N, 122° 11' 45.654" W
California US
Snowpack Observations
Details
Overcast skies and snowing .5 - 1 inch per hour on Gray Butte today.
Significant observations:
1-3 inches of new snow over zipper crust and graupel in areas near treeline. 
Moderate to strong West wind. 
Supportable wind board on the ridgeline near and above treeline. 
Melt-freeze crust .5 inches thick under 15 inches of soft snow.
Variable snow surfaces: firm and scoured, wind packed powder, dust on crust, soft powder in protected areas
Low visibility 25-50 feet at times.
No signs of instability
Test results: CTM - PC down 16 cm, CTH-RP down 16 cm, ECTX
Photos
Weather Observations
Details
Skies were mostly overcast for the day on Gray Butte. It was snowing at 1 inch per hour at times and less as the day warmed up. Visibility was low 25-50 feet at times near the top. The wind was blowing moderate with strong gusts out of the West.  
Statistics
Cloud Cover:
100% of the sky covered by clouds
Accumulation rate:
Less than 1 in. per hour
Air temperature:
Below Freezing
Air temperature trend:
Static