You are here
Conditions on Mount Shasta via Old Ski Bowl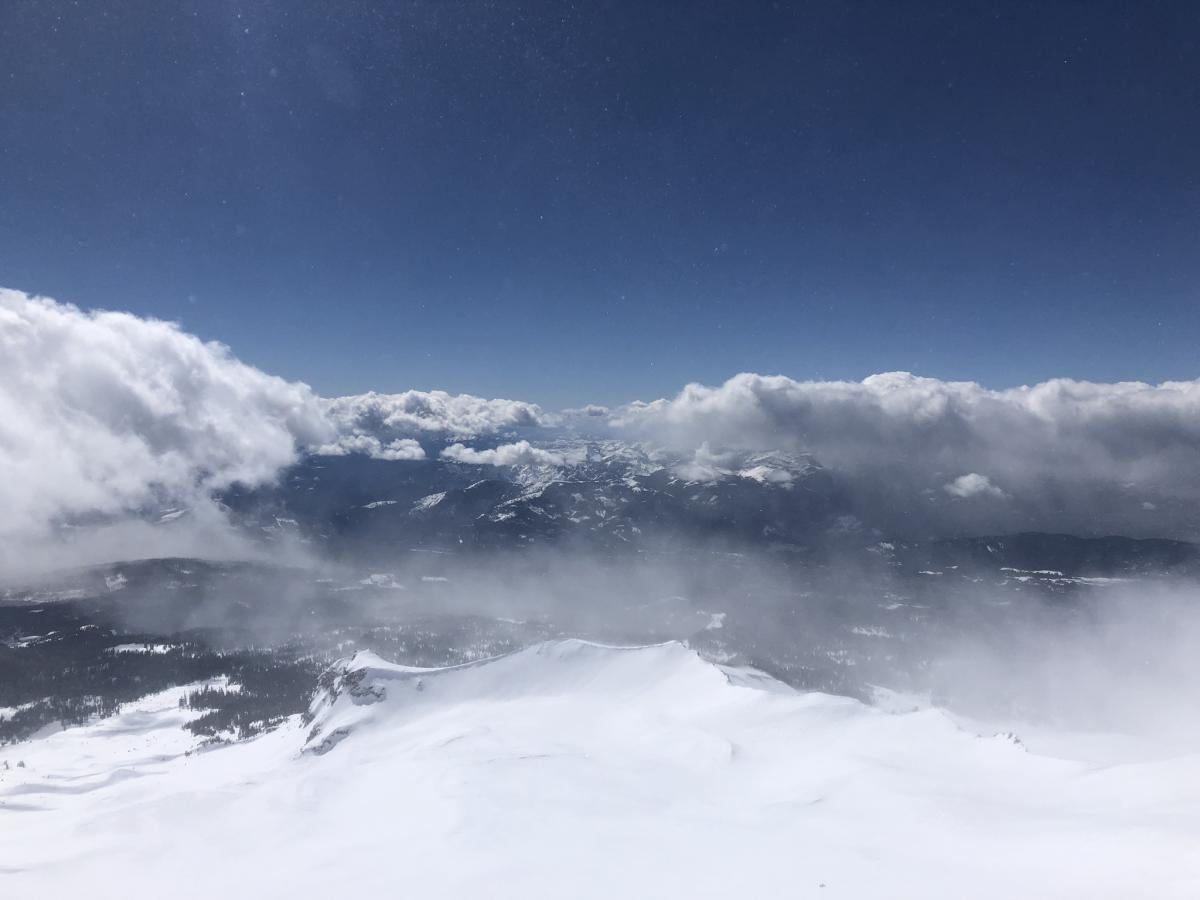 Location Name:
Old Ski Bowl to 11,000 feet
Date and time of observation:
Tue, 03/12/2019 - 1:00pm
Observation made by:
Forecaster
Red Flags:
Recent loading by new snow, wind, or rain
Location Map
96067
Mount Shasta
,
CA
United States
41° 22' 56.6004" N, 122° 11' 56.922" W
California US
Snowpack Observations
Details
Strong northeast winds and blowing snow were felt on a tour near Shastarama today. There was a lot of moving snow along ridges, especially on Green Butte.  Surface texture was generally smooth but was dominated by a 0.5 inch breakable wind crust. This crust sat on top of 15 to 19 inches of Fist soft precipitation particles and decomposed fragments.  Any new snow received in the last 24 hours was quickly transported and likely sublimated by the wind. 
Notes:
Blowing snow visible on ridges, blowing out of NE and accelerating down south facing aspects. 
Cold air temps; 18* F recorded at 9,800 feet. 
Variable, mostly breakable, textured snow with pockets of dry powder above 9,800 feet
Dry, chalky wind textured, snow 7,000-9,800 feet
Supportable melt-freeze crust below 7,000 feet
Boot penetration of 20-25 inches (50-65 cm)
Ski penetration of 3-6 inches (10-15 cm)
No signs of instability
Photos
Videos
Weather Observations
Details
Scattered clouds building in at out
Very strong gusty wind
Temps below freezing
Statistics
Cloud Cover:
50% of the sky covered by clouds
Air temperature:
Below Freezing
Air temperature trend:
Cooling
Wind Direction:
Northeast