You are here
Conditions Near and Above Treeline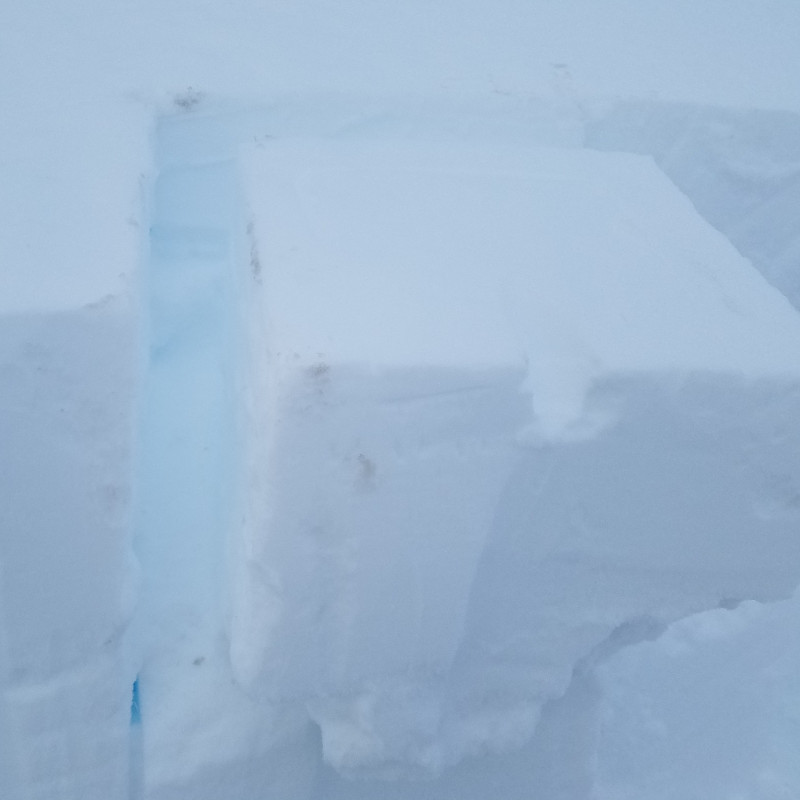 Location Name:
Old Ski Bowl
Date and time of observation:
Mon, 01/29/2018 - 9:30pm
Observation made by:
Professional Observer
Location Map
96067
Mount Shasta
,
CA
United States
41° 22' 22.8324" N, 122° 12' 3.0312" W
California US
Snowpack Observations
Details
The snowpack on Mount Shasta is in a state of transition. New snow received from the January 25th storm has become moist and heavy below 8000 ft. From 8000 to 9500 ft, snow is dry, but not in any usable condition for those seeking downhill turns. Various crusts (rain, sun, wind) exist in this elevation band as do wind eroded surfaces. Wind drifts and slabs, some several feet thick, remain on easterly aspects. Slabs on test slopes were unreactive to ski cuts. Results of stability tests on a SE aspect at 8800 ft:
CT12 Sudden Collapse (SC) down 20 cm, failing on a P -> 1F- hardness transition. Same result repeated four times.
ECTN14 down 20 cm.
STE down 140 cm, failing on weak interface between 1F and K layers (old rain or melt-freeze crust).
No new avalanches were observed even with plenty of snowmobile high marks on steep easterly slopes.  
Moderate (17-25 mph) NW winds with strong gusts (26-38 mph) were transporting moderate amounts of snow, but this did not seem to be contributing to the growth of wind slabs.
Weather Observations
Statistics
Cloud Cover:
75% of the sky covered by clouds
Air temperature:
Above Freezing
Air temperature trend:
Static
Wind Direction:
Northwest