You are here
Conditions Update - Mount Shasta & Castle Lake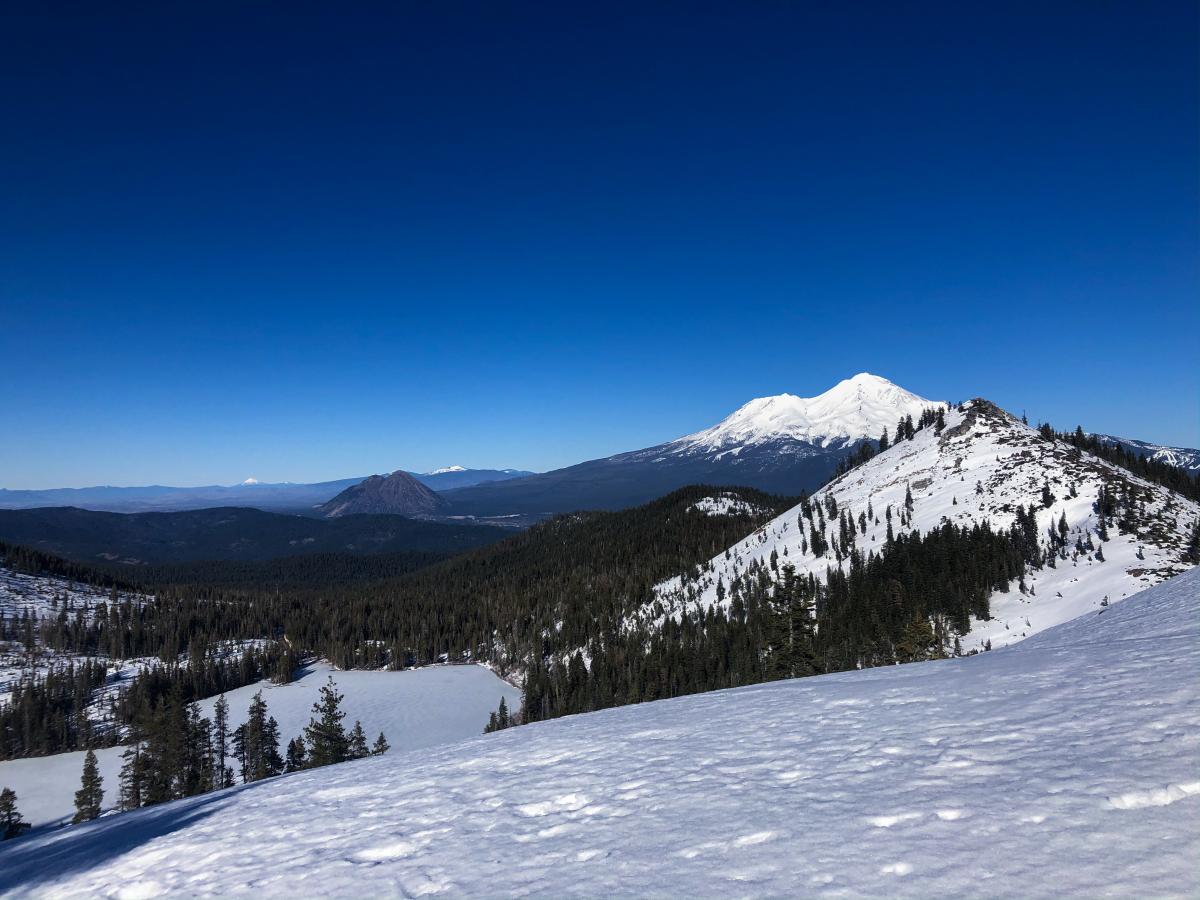 Location Name:
Middle Peak, Castle Lake and Green Butte, Mount Shasta
Date and time of observation:
Fri, 02/07/2020 - 1:30pm
Observation made by:
Forecaster
Location Map
96067
Mount Shasta
,
CA
United States
41° 13' 22.9656" N, 122° 23' 15.27" W
California US
Snowpack Observations
Details
Conditions from Mount Shasta:
Evidence of strong wind: sastrugi, hard wind board,  variable surface textures. 
Surface Penetrability: Ski/boot: 0-2 inches 
Scored west and north facing aspects.  Salt and pepper rock and snow configuration on NW. Many obstacles exist. 
Softening south and east facing slopes. Warmer daytime temps and cooler nights have allowed for corn snow to begin to form. 
Conditions from Castle Lake
A shallow and well-worn snowpack remains. 
Many obstacles such as bushes, rocks, and icy patches are melting out and presenting as travel hazards. 
North facing terrain remains firm and icy.
South facing terrain is soft and moist. 
Variable surface textures: old rain runnels, sastrugi, with occasional smoother patches.
Photos
Videos
Weather Observations
Details
We had beautiful blue skies and calm winds for most of the afternoon. 
Statistics
Air temperature:
Above Freezing
Air temperature trend:
Warming