You are here
Conditions Update Near & Above Treeline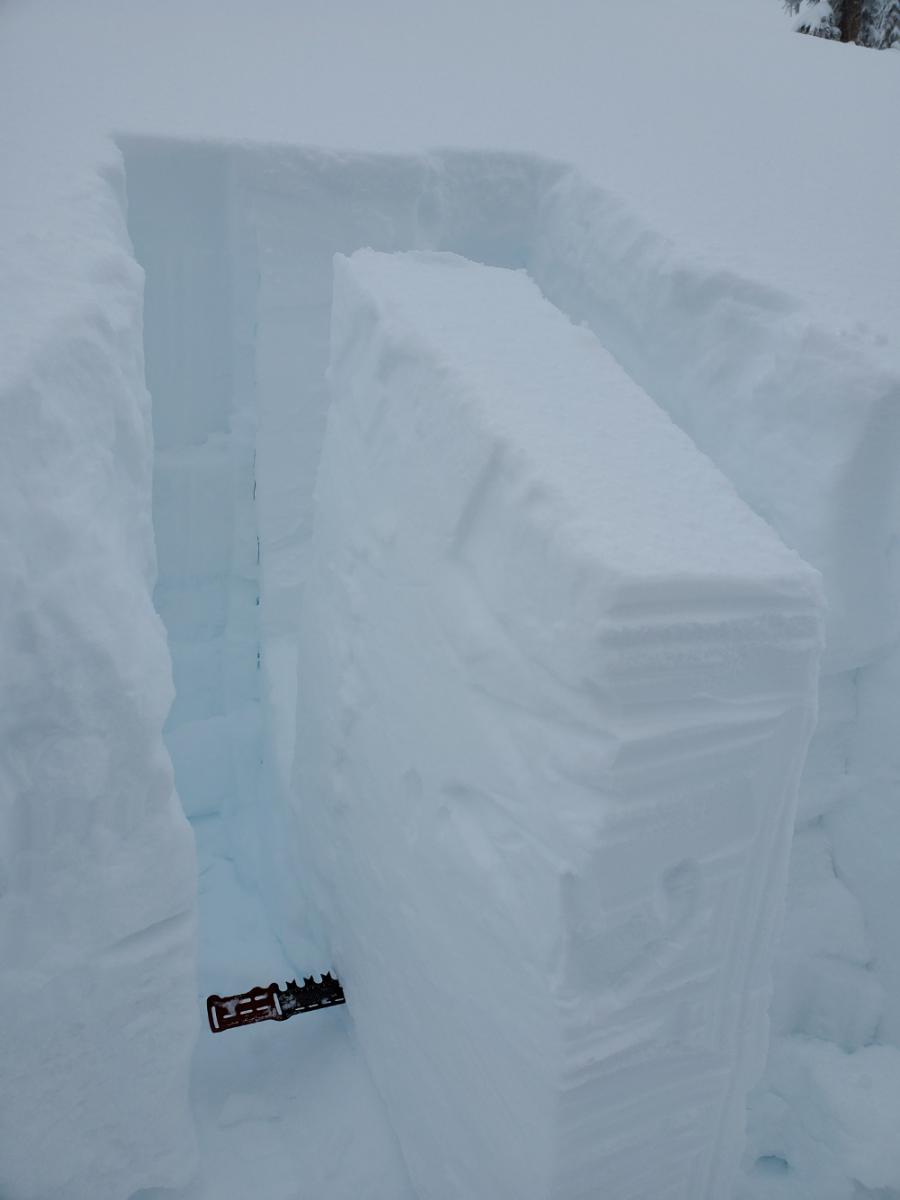 Location Name:
Gray Butte / Old Ski Bowl
Date and time of observation:
Fri, 01/17/2020 - 2:30pm
Observation made by:
Forecaster
Location Map
96067
Mount Shasta
,
CA
United States
41° 20' 44.4948" N, 122° 11' 43.6416" W
California US
Snowpack Observations
Details
Observations on Gray Butte and the Old Ski Bowl:
TIME: 20200117 - 14:30
ASPECT: Northeast
ELEVATION: 8,000 ft
SKY: Obscured
PRECIPITATION: NO
BLOWING SNOW: No
TEMPERATURE: 30°F
BOOT / SKI PENENTRATION: 80 cm (31 in) , 20 cm (8 in)
HEIGHT OF SNOW (HS): 230 cm (91 in)
HEIGHT OF STORM SNOW (HST): 70 cm (27 in)
WIND: Light
COLUMN & BLOCK TESTS:

CTV ↓ 105 cm SP
CT17 ↓ 105 cm SP
CT21 ↓ 108 cm SP
ECTX, ECTN21
DT7 ↓ 108 cm SP
DT11 ↓ 108 cm SP
PST 30/100 End SP ↓ 108cm
No signs of a storm slab problem were encountered. Wind slab development was minimal and wind drifts and cornices were unreactive. No cracking or blocking were seen. Some drifts (2-3 ft deep) were hollow sounding. Ski tests and column tests yielded no notable results in the new snow. Snow surfaces above treeline had very little wind affect. Snow was up to your waist.
Weak layers exists just below 100 cm, above and below a rotten crust. Weak layers are 4F-F hard unbonded sugary snow.  Deep tap tests and propagating saw tests both indicate easy to moderate, propagating, sudden planar failures.
Photos
Weather Observations
Statistics
Cloud Cover:
100% of the sky covered by clouds
Air temperature:
Below Freezing
Air temperature trend:
Static