You are here
Coverage Area Updates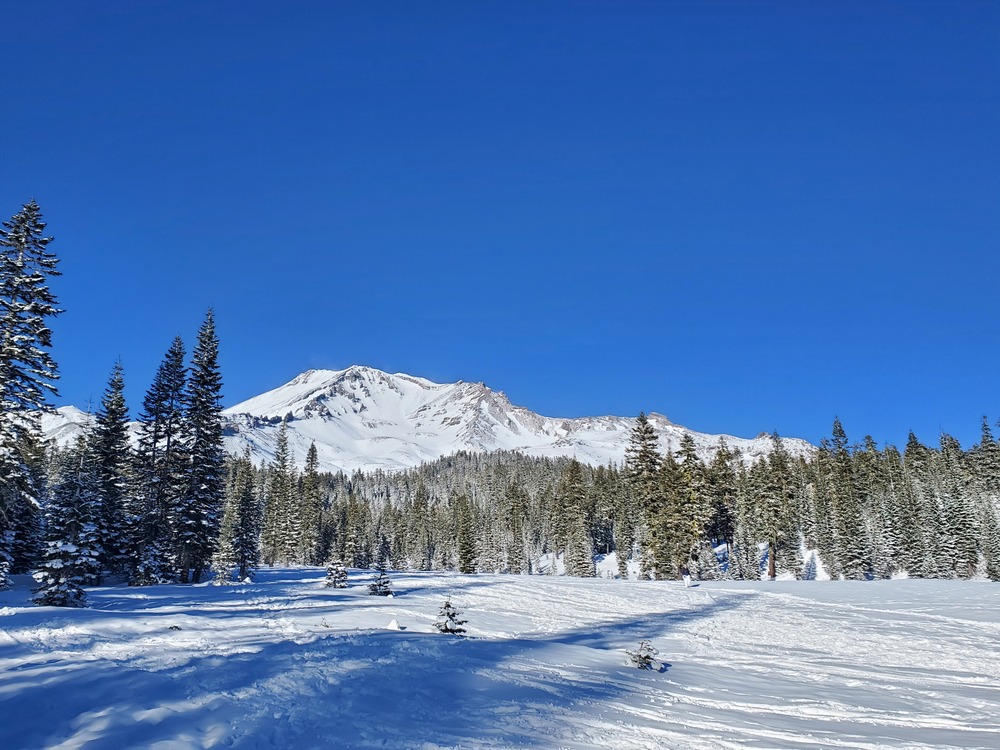 Location Name:
Pilgrim Creek, Castle Lake, Sand Flat, Bunny Flat
Date and time of observation:
Wed, 02/23/2022 - 3:00pm
Observation made by:
Forecaster
Location Map
96067
Mount Shasta
,
CA
United States
41° 21' 25.1892" N, 122° 13' 49.3248" W
California US
Snowpack Observations
Details
Pilgrim Creek Snowmobile Park / Ash Creek Butte: Road 19 is as hard as ice - actually it is ice. Plan on intermittent coverage along the road until 4,500 ft. It'll be hard on your snowmobile until then. Coverage is pretty good after that. Off trail travel is not recommended due to low snow and forest obstacles. Some sledders are still finding good riding conditions up in the bowl below Ash Creek Butte. Threre's about 3 inches of new snow and 43 inches total.
Castle Lake:  Monday and Tuesday's snow only brought about an inch to Castle Lake. Not much has improved with the snowpack there although you can still find lines to ski. It'll be best to wait for warmer days before venturing there for skiing. The lake ice has strengthened and folks are venturing out onto it. There is still some thin ice around the edges in places. The trail to Heart Lake is rock hard and can be traveled upon without snowshoes but could be slick in places.
Bunny Flat / South Side: There is about 3-4 inches of low density snow around Bunny Flat. Snow surfaces above treeline have smoothed out a bit and you'll find some decent snow for sliding in gullies and low angle open areas, but not too much has changed otherwise. Start zones up high are mostly devoid of snow accept in the highest regions (e.g., the West Face and Trinity Chutes). Be wary of obstacles lurking beneath the new snow. A soft crust has formed in sun exposed places. This could be problematic if it ever snows again. Some blowing snow could be seen at the top of the West Face and near the base of Misery Hill, but overall wind-affects are minimal so far. No signs of avalanches were seen.
Sand Flat: Trails out to Sand Flat hold 2-3 inches of snow and have filled in. Cross country skiing conditions are good. 
Photos
Weather Observations
Statistics
Air temperature:
Below Freezing
Air temperature trend:
Static