You are here
Deadfall Lake / Eddy Mountains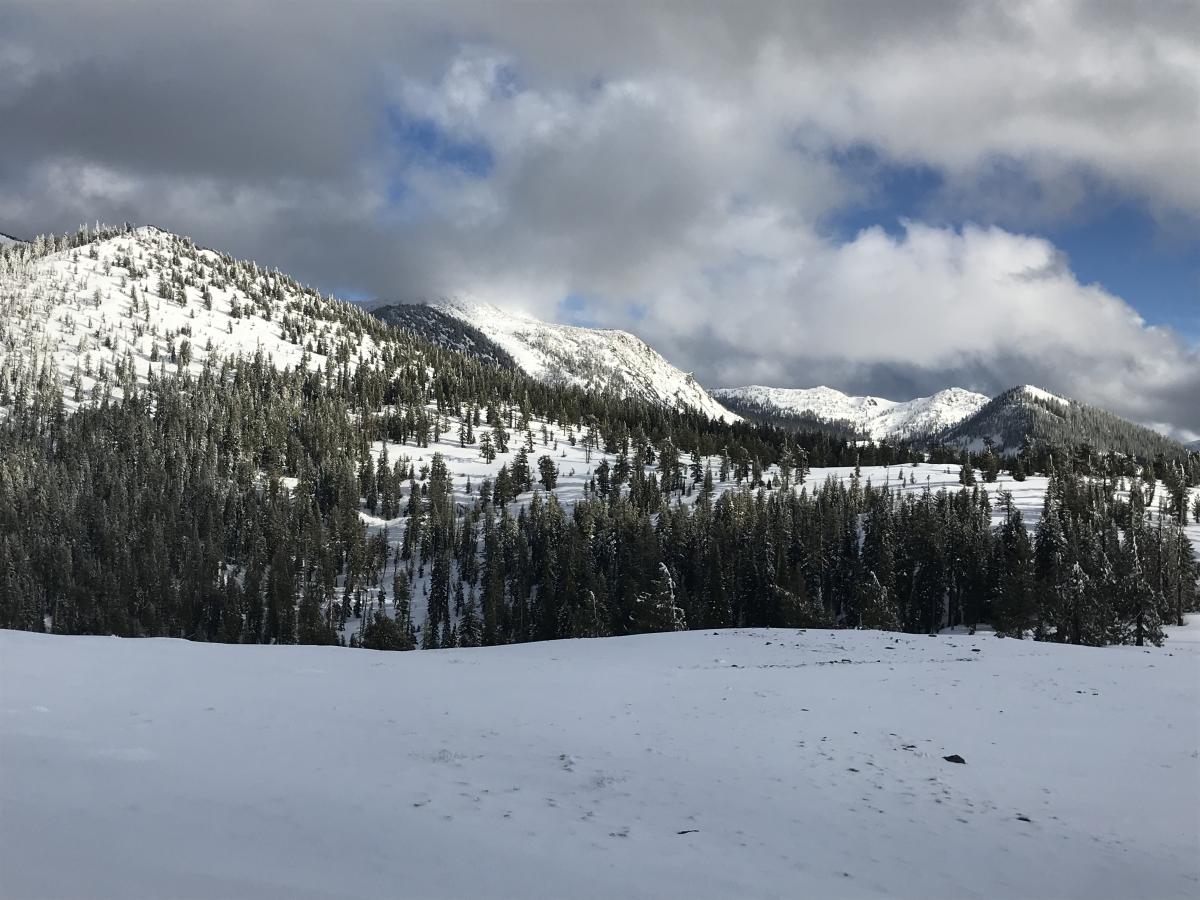 Location Name:
Deadfall Lake / Eddy Mountains
Date and time of observation:
Fri, 03/09/2018 - 9:15pm
Observation made by:
Forecaster
Location Map
96067
Mount Shasta
,
CA
United States
41° 19' 3.2412" N, 122° 30' 14.4468" W
California US
Snowpack Observations
Details
Isolated snow showers came in waves during a snow survey outing into the Deadfall Lakes / Eddy Mountains area yesterday. Snow levels were near 5,500 feet. Skies were obscured and low fog shrouded the mountains, keeping visibility poor for most of the day. In the afternoon, the weather began to clear and patches of blue sky could be seen through the clouds. By evening, things had cleared off almost completely. Average snow depth at lower Deadfall Lake was 28.5 inches. A couple inches of moist, new snow rest on top of the old snow surfaces. Roller balls were observed on aspects facing the sunny side of the compass. When the sun did pop out, trees off-loaded snow by dripping like crazy. No old or recent avalanches could be observed. Overall stability in the area was good. Shallow buried objects were abundant.
Photos
Weather Observations
Details
Isolated snow showers during the day
Little to no wind
Little to no snow accumulation
Warm feeling
Statistics
Cloud Cover:
75% of the sky covered by clouds
Air temperature:
Below Freezing
Air temperature trend:
Warming