You are here
Deadfall Lakes Snow Survey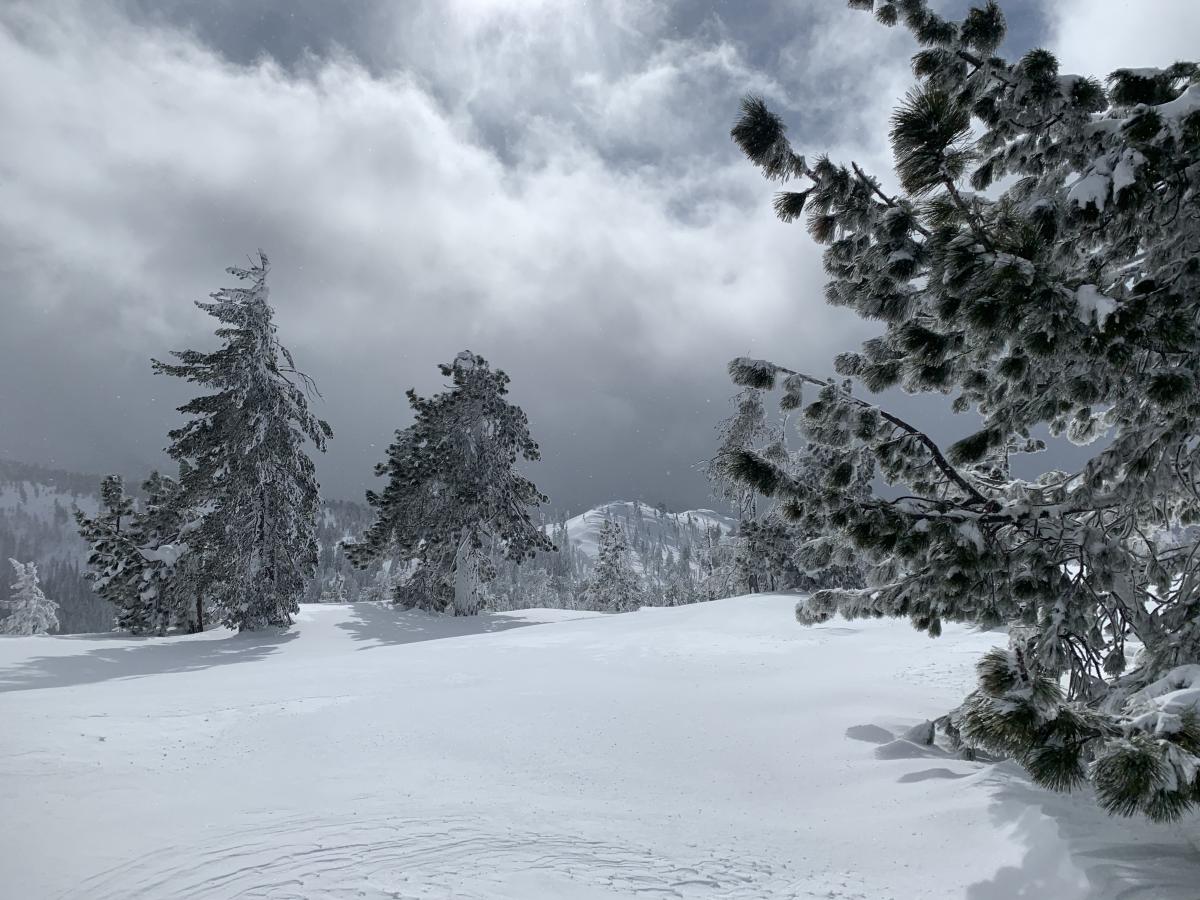 Location Name:
Deadfall Lake
Date and time of observation:
Wed, 02/03/2021 - 11:00am
Observation made by:
Forecaster
Red Flags:
Recent avalanche activity
Recent loading by new snow, wind, or rain
Location Map
96067
Mount Shasta
,
CA
United States
41° 19' 4.3536" N, 122° 29' 59.4744" W
California US
Snowpack Observations
Details
Each year, the USFS Mount Shasta Avalanche Center assists with snow survey for the California Department of Water Resources. Snow height and water content are measure to help with water allocation decisions. The Deadfall Lakes course sits just above the main lake. Snow survey course markers can be seen in the trees if you look around. A series of 10 "stabs" are taken with the survey equipment. An average depth of 53 inches was observed with a 70% water content near lake level.
Observation Location: Deadfall Lake / Eddy Mtns
Elevation: 7,260 ft
Date: 20210203
Time: 1100
Observer: Meyers
Sky Conditions: Broken (BKN) 
Current Precipitation: Snow until noon, then clearing
Air Temperature: 24 °F (high)
Surface Penetration: Ski penetration (PS) = not measured, boot penetration (PF) = 12 in (30 cm)
Total Snow Depth (HS): 53 in (134 cm)
24-hour New Snow Depth (HN24): 8-10 in (20-25 cm)
24-hour New Snow Water Equivalent (HN24W): 70%
Wind Direction: NW 
Wind Speed: Moderate (M), 17-25 mi/hr, small trees sway
The Eddy Mountains received 8-10 inches of new snow in about 12 hours, beginning to clear around noon. Mostly cloudy skies began to part and blue sky could be seen at times. In valleys, winds were calm. Along ridges, northwest wind was moderate and productive at blowing snow. Cornices were peppered along ridges facing E/SE/S and some other aspects. A couple small slab avalanches were observed. One on a north facing bowl near treeline and the other on a SE facing slope above treeline. Neither were big enough to bury a person. Temperatures stayed cool, topping out at 24 F. Despite two recent avalanches, no other signs of danger were seen. The snowpack is right side up with existing storm layers well consolidated, but still soft. Only concern is for new wind slabs from cold temps, NW wind and fresh snow available for transport. I would expect loose, wet or dry sloughs in the future, as soon as temps warm or on sunny slopes below treeline.
Photos
Weather Observations
Statistics
Cloud Cover:
25% of the sky covered by clouds
Accumulation rate:
Less than 1 in. per hour
Air temperature:
Below Freezing
Air temperature trend:
Static
Wind Direction:
Northwest