You are here
Depth Hoar Layer Image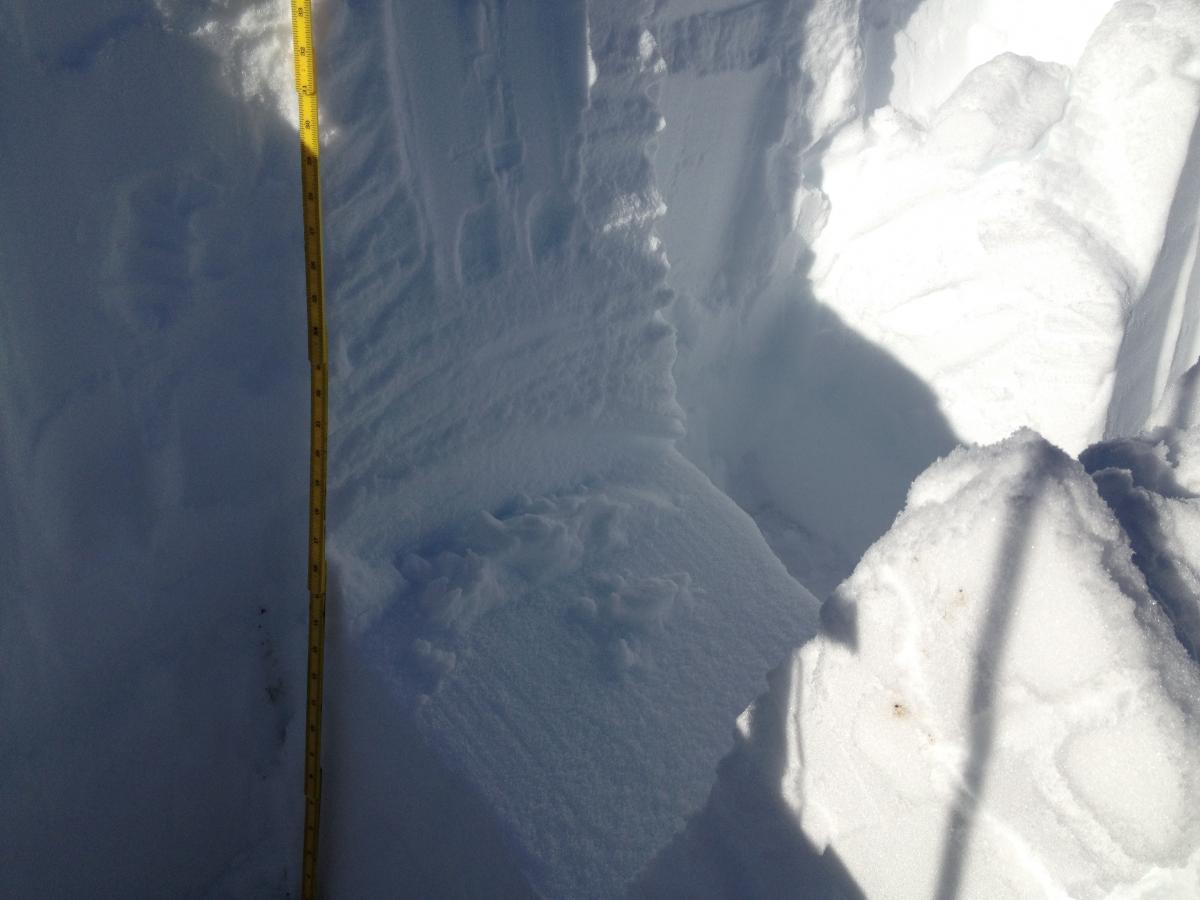 Location Name:
East side of Coyote Butte (outside ski area)
Date and time of observation:
Wed, 12/12/2018 - 9:15am
Observation made by:
Public
Red Flags:
Obvious avalanche pathTerrain Trap
Location Map
96067
Mount Shasta
,
CA
United States
41° 20' 4.92" N, 122° 11' 39.264" W
California US
Snowpack Observations
Details
The snowpack was measured at ~97cm with some minor loading.  Small (2cm) "scabs" were observed naturally sliding.  The snow surface was wind effected.  The observation was consistent with those made on Gray Butte on Dec 9.  CTN (25+ strikes with no activity) but when the block was being sheared into the pit, it broke very easily about 70cm down on a Q1 surface that showed varied size facets.  This was below the rain/freeze-melt layer roughtly between 20cm and 40 cm from the ground.  Something interesting to see!  Also, a good reminder for variability and to watch out on thinner snowpack areas.
Weather Observations
Details
Clear with minimal wind.  Air temp -3c.  We noted tree debris accumulated in lee slope areas in the previous 24 hours.
Statistics
Air temperature:
Below Freezing
Air temperature trend:
Static
Wind Direction:
Southeast