You are here
Digging Out After the Storm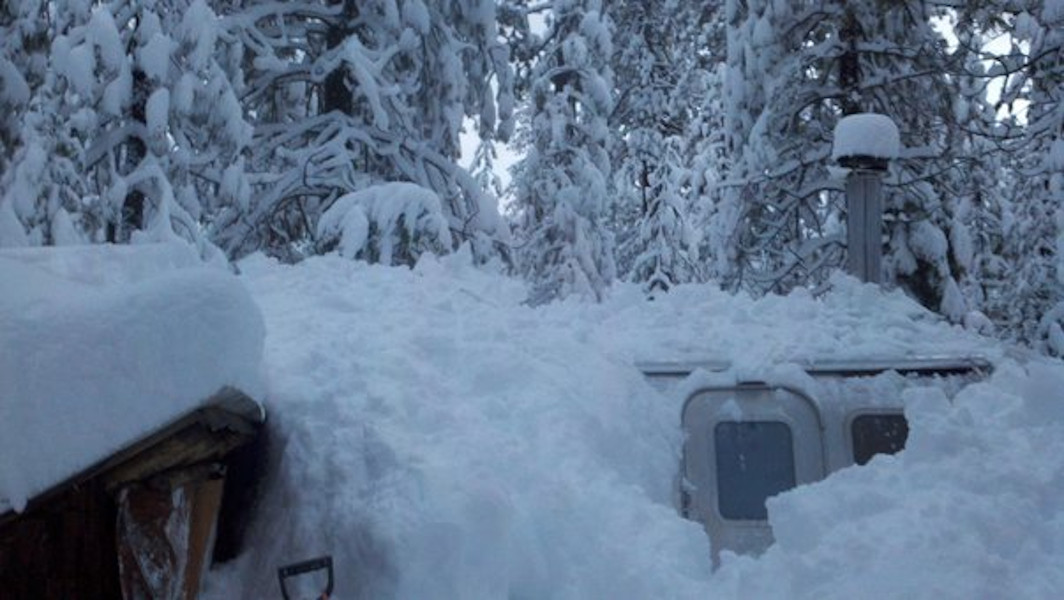 Date and time of observation:
Thu, 04/01/2021 - 1:00am
Observation made by:
Forecaster
Red Flags:
Recent avalanche activity
Whumphing noises, shooting cracks, or collapsing
Recent loading by new snow, wind, or rain
Rapid warming
Obvious avalanche path
Terrain Trap
Location Map
96067
Mount Shasta
,
CA
United States
39° 33' 29.9988" N, 95° 6' 55.9548" W
California US
Snowpack Observations
Details
An unexpected storm blew in last night bringing a plethora of snow to the region, turning the humble homes of your forecasters into veritable snow caves (see photos below). Waste deep snow and 10 foot plow berms made returning to one's residence challenging.
The National Weather Service predicted light winds, above freezing temperatures and no precipitation. So when it began snowing at a rate of 10 inches per hour yesterday afternoon, many of Mount Shasta's residents were taken off guard. Overnight snow totals came close to 60 inches.
With the signficant amount of new snow in the last 24 hours and high northwest winds, we predict low avalanche danger and great spring skiing today. Don't be foolish. Get out there and enjoy this first day of April!
Photos
Weather Observations
Statistics
Cloud Cover:
100% of the sky covered by clouds
Accumulation rate:
Greater than 1 in. per hour
Air temperature:
Below Freezing
Air temperature trend:
Cooling
Wind Direction:
Northwest