You are here
During the Diminishing Storm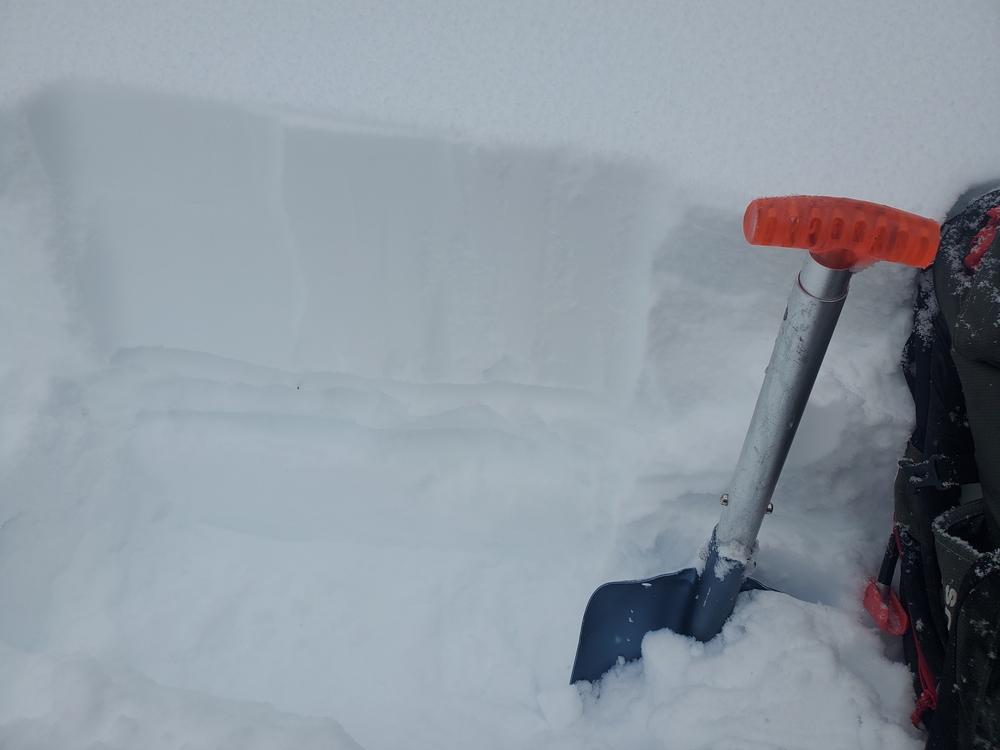 Location Name:
Green Butte Ridge, Gray Butte, Eddies
Date and time of observation:
Tue, 01/04/2022 - 1:00pm
Observation made by:
Forecaster
Red Flags:
Whumphing noises, shooting cracks, or collapsing
Recent loading by new snow, wind, or rain
Location Map
96067
Mount Shasta
,
CA
United States
41° 21' 40.0824" N, 122° 13' 47.6544" W
California US
Snowpack Observations
Details
New snow from the storm that started early Monday morning measured around 12 inches at Bunny Flat late morning. Light snow was falling (S-1), visibility was approaching whiteout levels, and winds were calm even near treeline. Not much evidence of wind loading was seen just above treeline. Temperatures were warming and the new snow had a slight upside down configuration. Water vapor was condensing on goggles by mid-afternoon.
Various observations from around the area indicated the continued existence of a weakness in the snowpack around the crumbly rime crust from 12/28. Ski cuts produced blocking snow and column and block tests yielded consistent medium failures (CT11 SC ↓ 35 cm, ECTN11 ↓ 35 cm). Spine tingling whumphing was felt and heard near the top of Gray Butte. This collapsing may have been deeper within the snowpack than the rime crust.
Southerly winds were forming small overhanging cornices in the Eddies that broke easily under the weight of a skier.
Overall, though, the snowpack was settling and strengthening. 
Photos
Weather Observations
Statistics
Cloud Cover:
100% of the sky covered by clouds
Accumulation rate:
Less than 1 in. per hour
Air temperature:
Below Freezing
Air temperature trend:
Warming