You are here
East of Mt. Shasta - Northeast Crest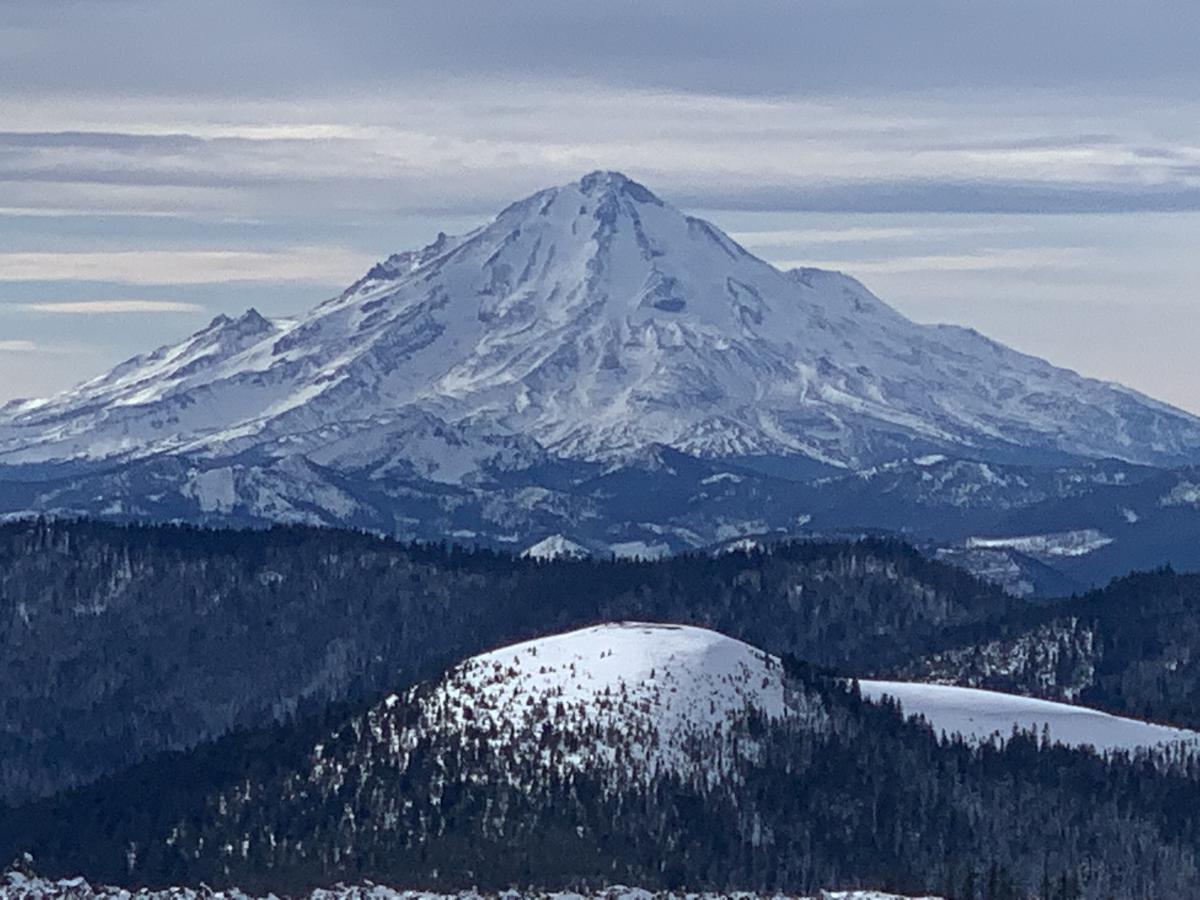 Location Name:
Horse Peak/Aspen Butte/Pumice Stone Mtn/Little Mt Hoffman
Region:
East of Mt Shasta
Date and time of observation:
Sat, 12/19/2020 - 2:30pm
Observation made by:
Forecaster
Location Map
96067
Mount Shasta
,
CA
United States
41° 36' 27.9864" N, 121° 34' 20.7516" W
California US
Snowpack Observations
Details
A 60 mile snowmobile tour of the east side northeast crest to Little Mt Hoffman L.O. via Pilgrim Creek Road launch.

-The northeast crest, as we've dubbed it, is a crest of small mountains that extends from Mt Shasta and northeast toward Medicine Lake. The peaks, knobs and buttes range from ~6 to 8,000 feet in elevation and can hold high quality snow due to colder temps and ample snowfall. The area is popular for snowmobiling (click for Tri-Forest Snowmobile Trails map) and some skiing. While not obvious avalanche terrain, there are a myriad of small to large slopes that are capable of producing avalanches.

-Hwy 89 to Pilgrim Ck SnoPark: 7 miles, plowed. SnoPark is open, 3,900 feet, 5-8 inches of snow on the ground. Military Pass and Pilgrim Ck Rd are partially plowed currently due to logging operations.

-Pilgrim SnoPark to where we parked on the Pilgrim Ck Rd (see photo): 3.9 miles
Observation Location: Horse Peak / Aspen Butte / Pumice Stone Mtn / Little Mt Hoffman
Elevation: 3,900 to 6,800
Date: 20201219
Time: all day
Observer: N Meyers
Sky Conditions:   Broken (BKN)
Current Precipitation: none
Air Temperature: high of 36 deg F 
Surface Penetration: 10 - 15 inches (boot)
Total Snow Depth (HS): 4 to 5,000 feet avg depth: 6 to 12" / 5 to 6,800 feet avg depth: 15 to 25" / Drifts up to 33"
24-hour New Snow Depth (HN24): 0
24-hour New Snow Water Equivalent (HN24W): 0
Wind Direction: West
Wind Speed: Light
Thought the day would be a little sunnier/warmer, froze our buns off. High temp of 36 on Ash Creek Butte but felt colder. Widespread 4x4 tracks throughout the road systems lower down where snow depths range from 6 to 12 inches. Plenty of time without tracks too along the top of the crest. Deepest snow we could find was 33" deep, a wind drift. Average depth along the crest was about 2 feet. Cold temps and big trees providing shade and wind protection have kept snow quality good. There is not much off-piste riding to be had, but enjoyable road riding.  Numerous, low-lying north facing pockets held well-developed surface hoar.  As usual, a week of sun will help dissolve this potential weak layer. More notably within the snowpack, north facing slopes along the crest, particularly near Pumice Stone and Little Mt Hoffman, had thick layer of fist hard, sugary snow buried about 10 inches deep under a thin crust. Not posing a threat now, this weak structure is not set up well for additional snow load. Will monitor and check in with this layer's propensity for failure before the next big storm.

Wind was light out of the west with partly to mostly cloudy skies and mild, filtered sunlight. Saw two other snowmobilers. A handful of other tracks in the area. Medicine Lake is frozen. Some small streams are still running. Many trees with snow still on them but some starting to drip on sunny south's. Lower elevation snow crusty and also a couple crusts within the snowpack if you dig. You could probably guess, but we did not see any avalanches or anything even close to a sign of avalanche danger. The northeast crest area has the best snow coverage of the forecast area, but is still painfully shallow.
Photos
Weather Observations
Details
Statistics
Cloud Cover:
50% of the sky covered by clouds
Air temperature:
Above Freezing
Air temperature trend:
Cooling