You are here
The East Side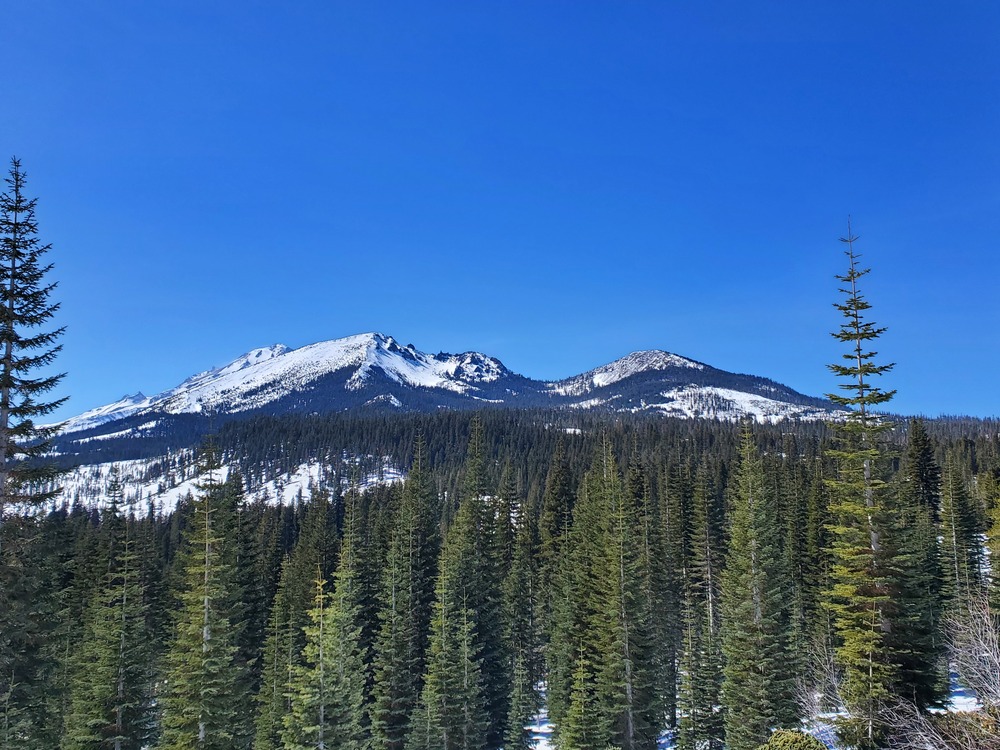 Location Name:
Pilgrim Creek, Ash Creek Butte
Region:
East of Mt Shasta
Date and time of observation:
Mon, 03/07/2022 - 1:00pm
Observation made by:
Forecaster
Location Map
96067
Mount Shasta
,
CA
United States
41° 21' 40.9824" N, 121° 57' 22.5432" W
California US
Snowpack Observations
Details
A ride out to Ash Creek Butte saw varying conditions. Road 19 is patchy and icy and will be hard on sleds until at least 4,800 ft. If continuing out towards Trout Creek along Pilgrim Creek Road, you'll find mostly continuous snow after the point indicated in the map above. Trails are firm with a bit of new snow on top in places.
Ash Creek Butte has 3-5 inches of new snow, though this mostly limited to sheltered areas and is not widespread. The bowl is scoured and wind-affected. There was about 55 inches (140 cm) of snow there. No signs of wind slab formation were observed.
Click on the pictures below for the full story.
Photos
Weather Observations
Statistics
Air temperature:
Above Freezing
Air temperature trend:
Static