You are here
Eddy Mountains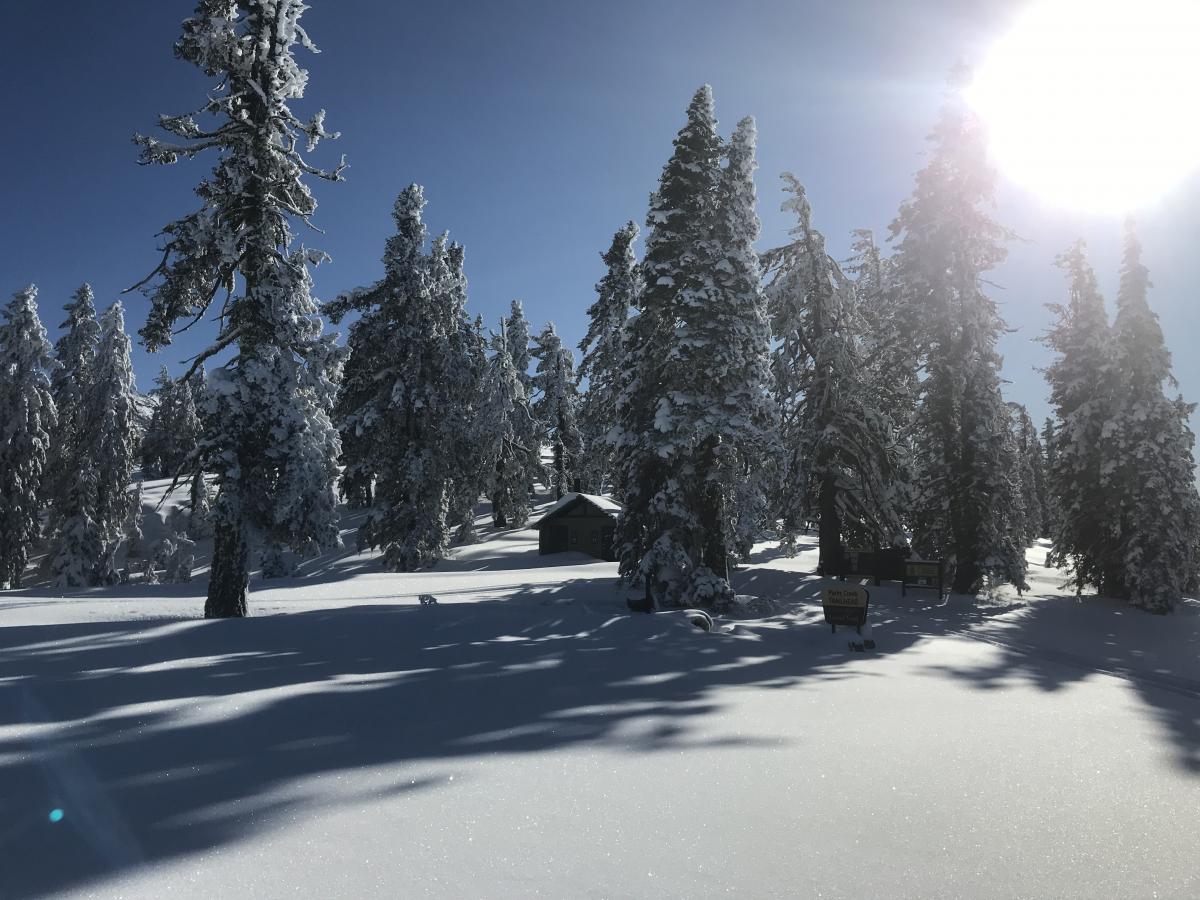 Location Name:
Parks Creek Summit Area
Date and time of observation:
Mon, 12/16/2019 - 1:30pm
Observation made by:
Public
Location Map
96067
Mount Shasta
,
CA
United States
41° 20' 24.9576" N, 122° 32' 14.2116" W
California US
Snowpack Observations
Details
20191216 - 1330 hrs - Meyers - Parks Creek Summit Trailhead parking area, 6,800 feet
SKY: Clear
PRECIP: None
BLO-SNOW: None
AIR TEMP: 30 def F
SURF PEN: 6-12 inches
HEIGHT OF SNOWPACK: 27-35 inches at 6,800 ft.
HEIGHT OF NEW SNOW: 8-11 inches
WIND: Calm
NOTES: 4.5 road miles from Stewart Springs to measurable snow and parking location (6,500).

Well developed surface hoar on shady, northerly aspects below and near treeline. Six to twelve inches soft snow (fist hardness) on top of crust layers below. Two to three feet of snow total exists above 6,500 feet.  Very little wind effect on snow surfaces. Heavy rime on trees. Shallow buried objects lurk but coverage decent. Sun was out but temps remained below freezing. No red flags of avalanche danger.
Photos
Weather Observations
Statistics
Air temperature:
Below Freezing
Air temperature trend:
Static
Wind Direction:
Southwest