You are here
Eddy Mountains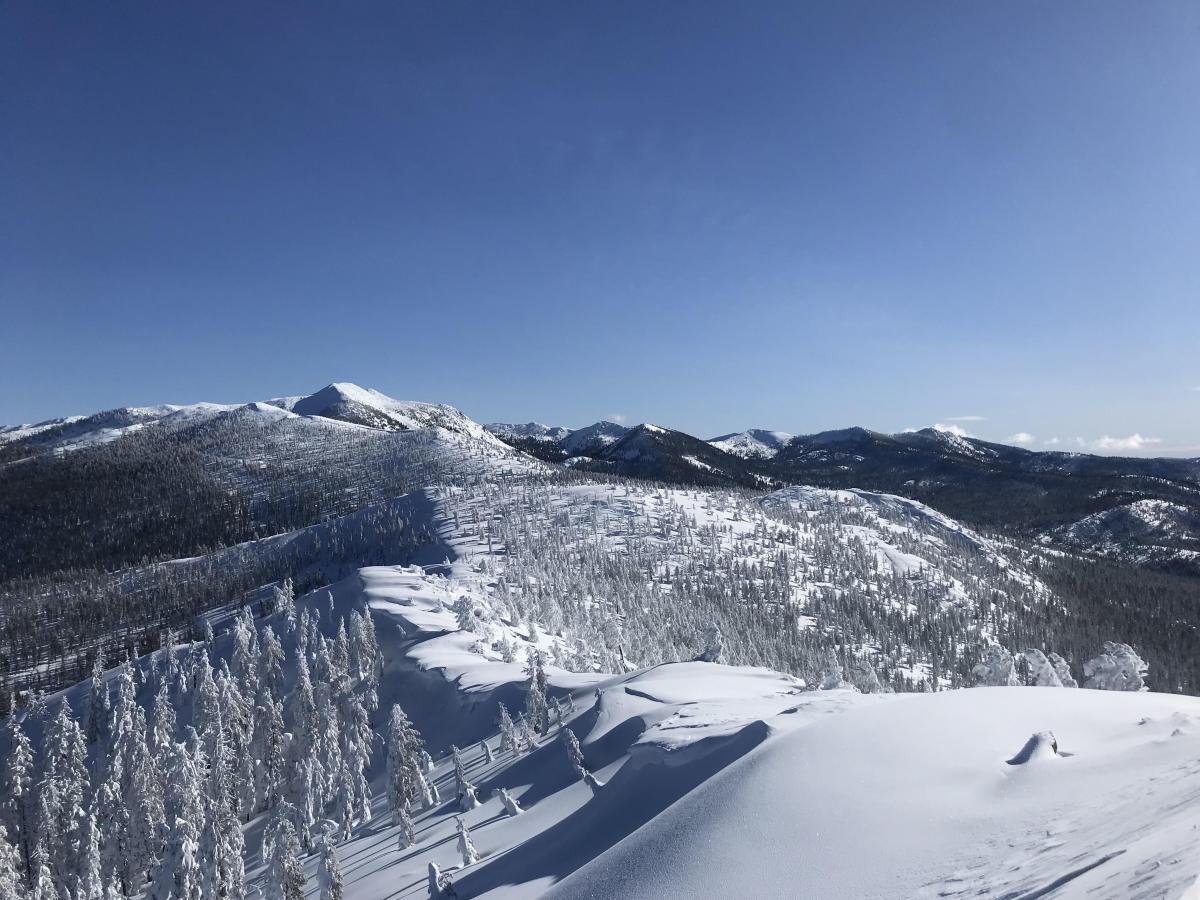 Date and time of observation:
Tue, 01/17/2023 - 1:54pm
Observation made by:
Forecaster
Red Flags:
Recent loading by new snow, wind, or rain
Location Map
96067
Mount Shasta
,
CA
United States
41° 21' 45.9756" N, 122° 33' 2.5056" W
California US
Snowpack Observations
Details
Eddy Mountains: Snow started just above 5,000 feet. The snowpack displayed a right-side-up structure with a stubborn weak layer 55 cm down on a northeast aspect. Surface hoar, 1-2 cm large, completely covered east and northeast facing slopes from below treeline to near treeline. Large cornices loomed overhead near treeline on E-NE-N ridgelines, some of which had signs of old debris below them. I saw no evidence of old or recent avalanche activity. A brisk wind was blowing from the north, but not strong enough to transport any new snow. Southerly aspects were seemingly shallower than the northern.
Observation Location: Mt Eddy
Elevation: 7,000 ft
Date: 2023.01.17
Time: 0150
Observer: E. Falconer
Sky Conditions: Clear (CLR) 
Current Precipitation: Type - NO 
Air Temperature: [?] °F
Surface Penetration: Ski penetration (PS) = 9 in (15 cm), boot penetration (PF) = 177 in (40 cm)
Total Snow Depth (HS): 60 in (150cm)
24-hour New Snow Depth (HN24): 0
24-hour New Snow Water Equivalent (HN24W): 0
Wind Direction: North 
Wind Speed: Calm (C), 0 mi/hr | Light (L), 1-16 mi/hr, twigs in motion
Column & Block Tests:

Slope Angle & Aspect 17° NE
ECTP#23-↓ [?] in (55 cm)
CT#14-SC-↓ [?] in (55 cm)
Photos
Weather Observations
Statistics
Air temperature:
Below Freezing
Air temperature trend:
Static