You are here
Eddy Mountains / Parks Creek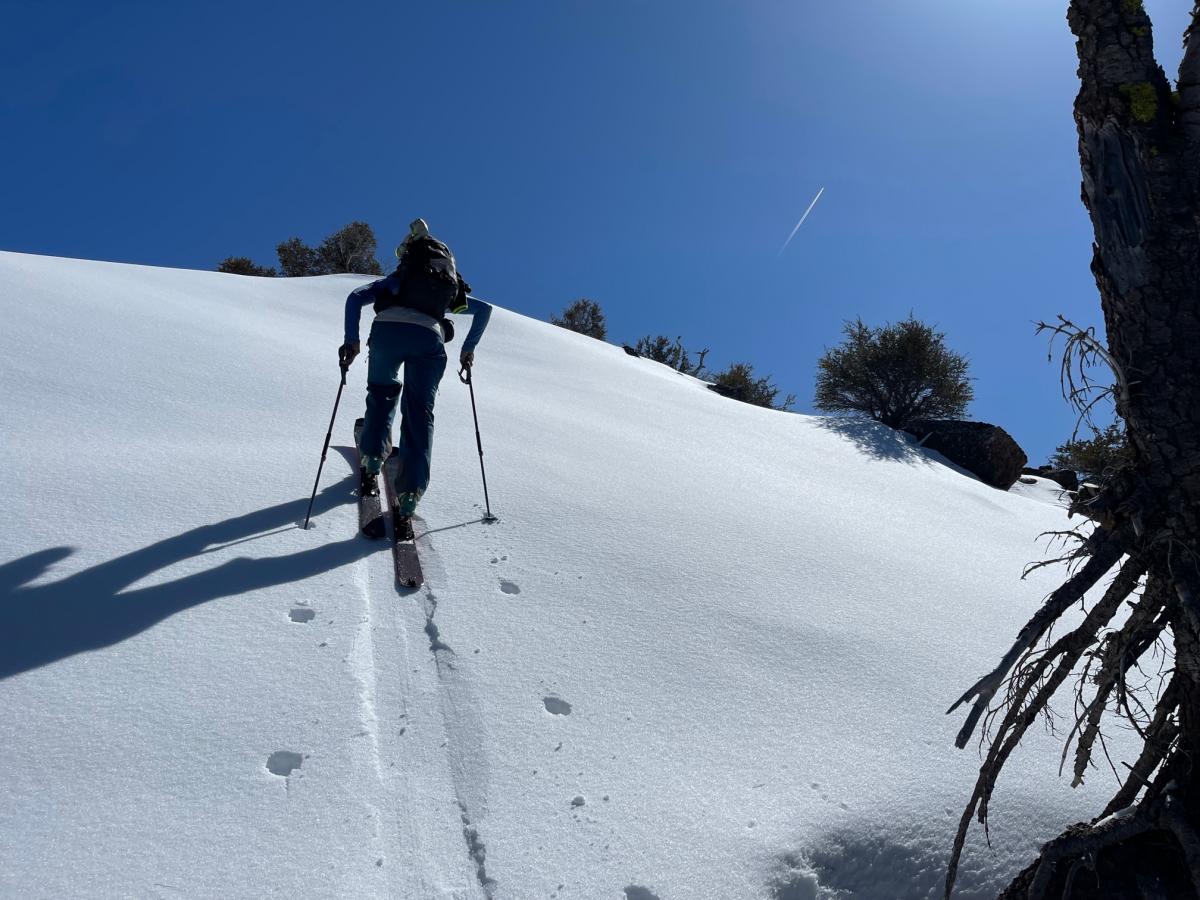 Location Name:
Eddy Mountains / Parks Creek
Date and time of observation:
Wed, 03/16/2022 - 2:30pm
Observation made by:
Forecaster
Location Map
96067
Mount Shasta
,
CA
United States
41° 20' 35.448" N, 122° 32' 15.8172" W
California US
Snowpack Observations
Details
An afternoon jaunt up to Parks Creek Summit area, snowmobile access to ski. It's getting very near the end of the game in the Eddy Mountains. Winter recreation is still possible, but barely. Most south facing slopes are completely melted out. For vehicle parking, there is a snowy corner that is impassable with a trailer, and thus we parked there. Past this corner, a long section of pavement exists. Argh! Once this corner melts out, one will be able to drive almost to the Caldwell Lakes trailhead. With firm snow and a good truck and sled deck, one might be able to make it past the snowy corner now. Regardless, the snowpack in the Eddies is poor and riding is limited to mostly roads. Skiing is possible in select northerly facing areas along the crest. Small streams are running, tree wells and ridge tops are melted out, fens are also beginning to melt out. The snow surfaces are variable: breakable crust, smooth corn, sticky glop. We were able to find some moments of ski brilliance, and the day was gorgeous with warm temps and calm wind, but snow coverage is dwindling fast up there and with the heat wave next week, say adios.
Photos
Weather Observations
Details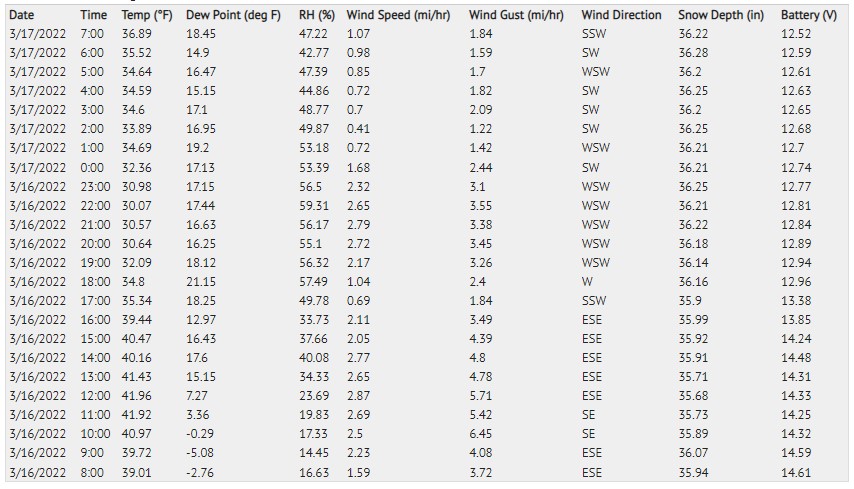 Statistics
Air temperature:
Above Freezing
Air temperature trend:
Warming
Wind Direction:
Southeast