You are here
Eddy Mtns - Parks Creek Summit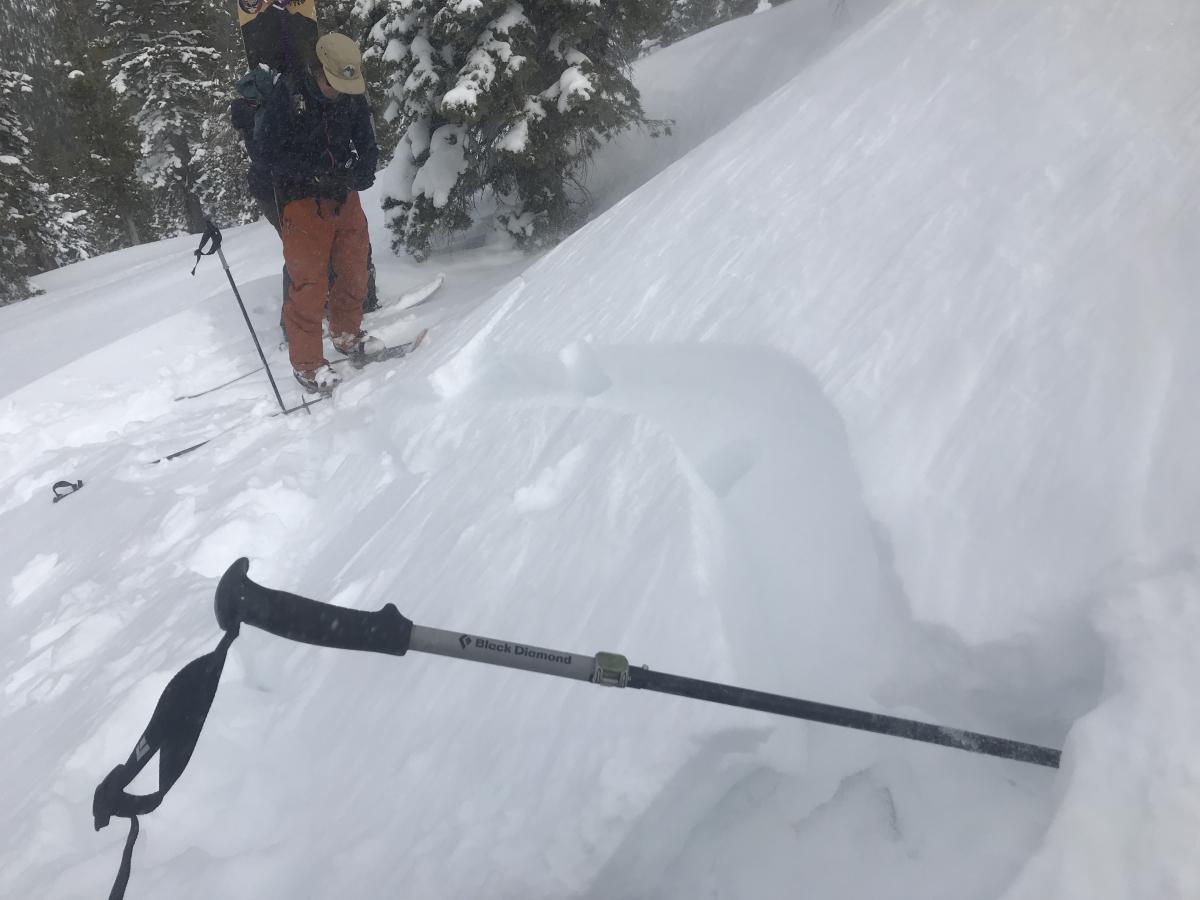 Location Name:
Parks Creek Summit
Date and time of observation:
Mon, 03/16/2020 - 1:30pm
Observation made by:
Public
Red Flags:
Whumphing noises, shooting cracks, or collapsing
Recent loading by new snow, wind, or rain
Location Map
96067
Mount Shasta
,
CA
United States
41° 20' 34.5084" N, 122° 32' 15.972" W
California US
Snowpack Observations
Details
03.16.2020 - Parks Creek Summit area 
Parked 5,700 feet, just shy of Caldwell Lakes trailhead (see map photo) - At parking location, 12 inches (30 cm) of new snow that settled down to about 6-8 inches (20cm) by our late afternoon return
12 - 14 inches (35cm) near Parks Summit trailhead
Productive, gusty E/NE winds transporting snow.
Firm, hollow wind slabs 2-3 feet deep observed in leeward W-NW-N facing terrain. Able to easily trigger wind slabs within low density snow below firm upper layers of wind slab on small, test slopes. (see photo)
Skin track blown back in after 1.5 hours near/above treeline
Localized winds, some areas just adjacent not wind affected.
Calm wind and poor slab characteristics below treeline.
Sun came out for a few hours mid-day, but always low and high clouds in the sky. 
A totally obscured sky and light showers by mid-late afternoon.
Temperatures stayed cool, snow still holding on trees.
Photos
Weather Observations
Statistics