You are here
Firm, thin snowpack on North Face of Lassen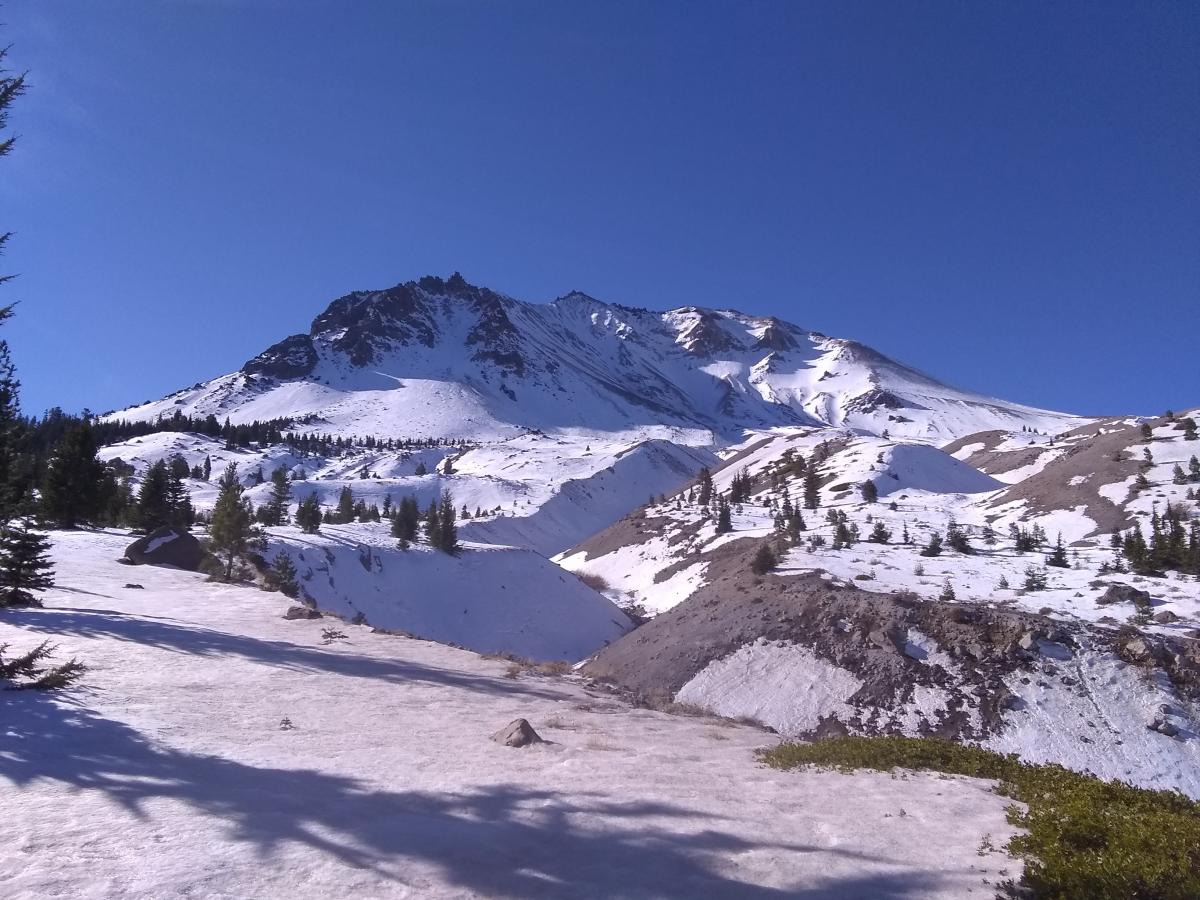 Location Name:
Lassen Peak
Date and time of observation:
Mon, 12/07/2020 - 1:00pm
Observation made by:
Public
Location Map
96067
Mount Shasta
,
CA
United States
40° 29' 16.8828" N, 121° 30' 6.7464" W
California US
Snowpack Observations
Details
Headed to Lassen NP on Monday to check out conditions and see how the snowpack was fairing on north-facing aspects. The road from Manzanita Lake to Emigrant Pass is very icy though still bike-able. Skinning from the pass to the base of the face is straightforward, with soft, sugary snow in the trees and firm, wind-sculpted snow and occasional ice on the slopes above treeline. 
More easterly aspects of the face contained large patches of bare ice around 10,000', while more northerly aspects were a mix of firm wind board and small drifts of wind blown snow. Little active transport was observed despite the high winds. 
We descended a couloir system on the north face of the east ridge, finding exceptionally firm and smooth snow from ~10,100' to 8,500'. Beneath that point, the snow was more choppy and wind-sculpted until reaching treeline.
Overall, the snowpack is very stable, though quite firm and thin on north-facing aspects.
Photos
Weather Observations
Details
Mild temperatures with strong winds blowing from the southeast
Statistics