You are here
First Turns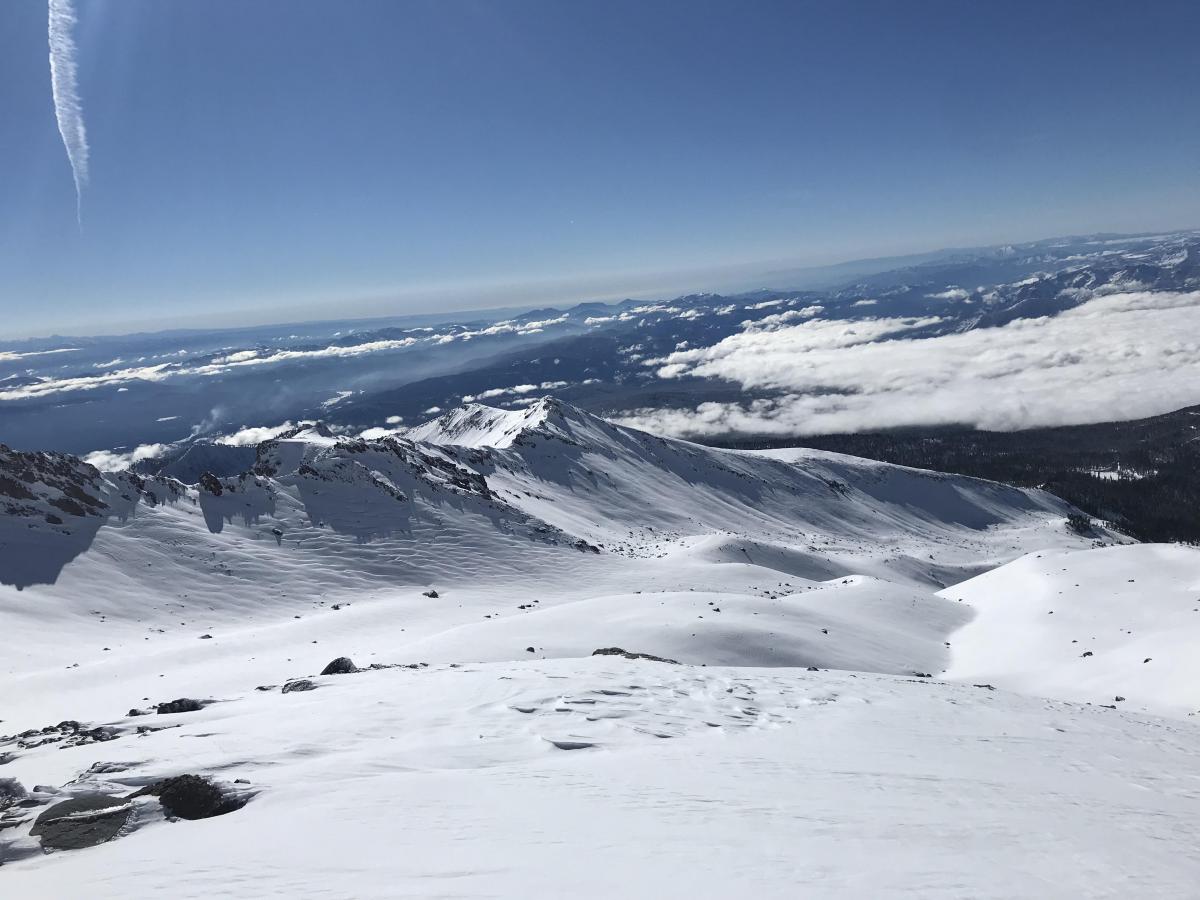 Location Name:
Avalanche Gulch
Date and time of observation:
Thu, 11/10/2022 - 12:08pm
Observation made by:
Forecaster
Location Map
96067
Mount Shasta
,
CA
United States
41° 22' 11.2368" N, 122° 13' 34.176" W
California US
Snowpack Observations
Details
Clear skies and pleasant temperatures made for great first turns today. In general, snow conditions are good for early November, but will only last a while. There is anywhere from 50-60 cm (~21 in) of snow coverage near and above tree line. The snow surface is primarily soft and powdery with some wind effect on higher exposed areas. The main crux is avoiding shallow spots and obstacles, like rocks and down timber. The upper mountain above Helen Lake still looks "sharky" with many rocks and more significant amounts of wind effect. Northern aspects near and below the treeline hold the best conditions for cold, soft snow. 
Photos
Weather Observations
Details
Clear and cold, with very light wind gusts. 
Statistics