You are here
General Conditions Below, Near, & Above Treeline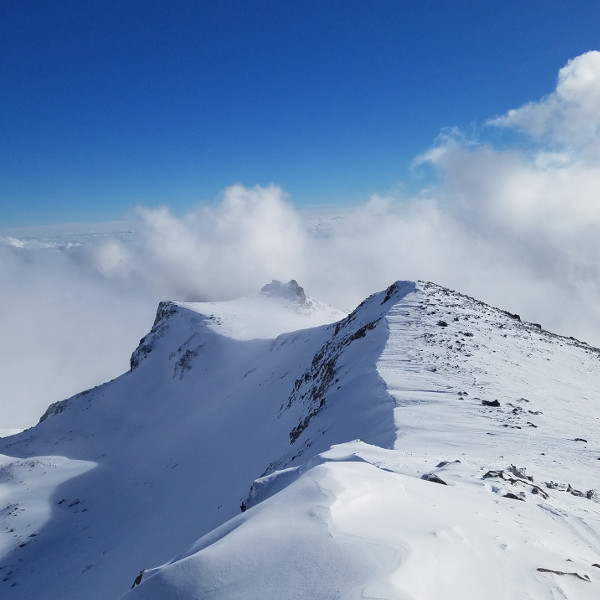 Location Name:
Mount Shasta
Date and time of observation:
Mon, 12/10/2018 - 12:00pm
Observation made by:
Professional Observer
Location Map
96067
Mount Shasta
,
CA
United States
41° 22' 27.0264" N, 122° 12' 40.8816" W
California US
Snowpack Observations
Details
Conditions observed near Powder Bowl, Sun Bowl and Gray Butte:
Height of new snow (HN): 1-2 inches.
Ski penetration (PS): 1-2 inches.
Calm winds.
Unreactive small cornices and wind pillows 2-5 inches thick on easterly aspects, but generally no signs of a wind slab problem.
Snow pack well settled.
Numerous exposed rocks near and above treeline.
Snow ranged from light and dry at higher elevations to moist near and below treeline. Fast and creamy all the way.
Photos
Weather Observations
Statistics
Cloud Cover:
25% of the sky covered by clouds
Air temperature:
Below Freezing
Air temperature trend:
Warming