You are here
General Conditions on Green Butte, Mount Shasta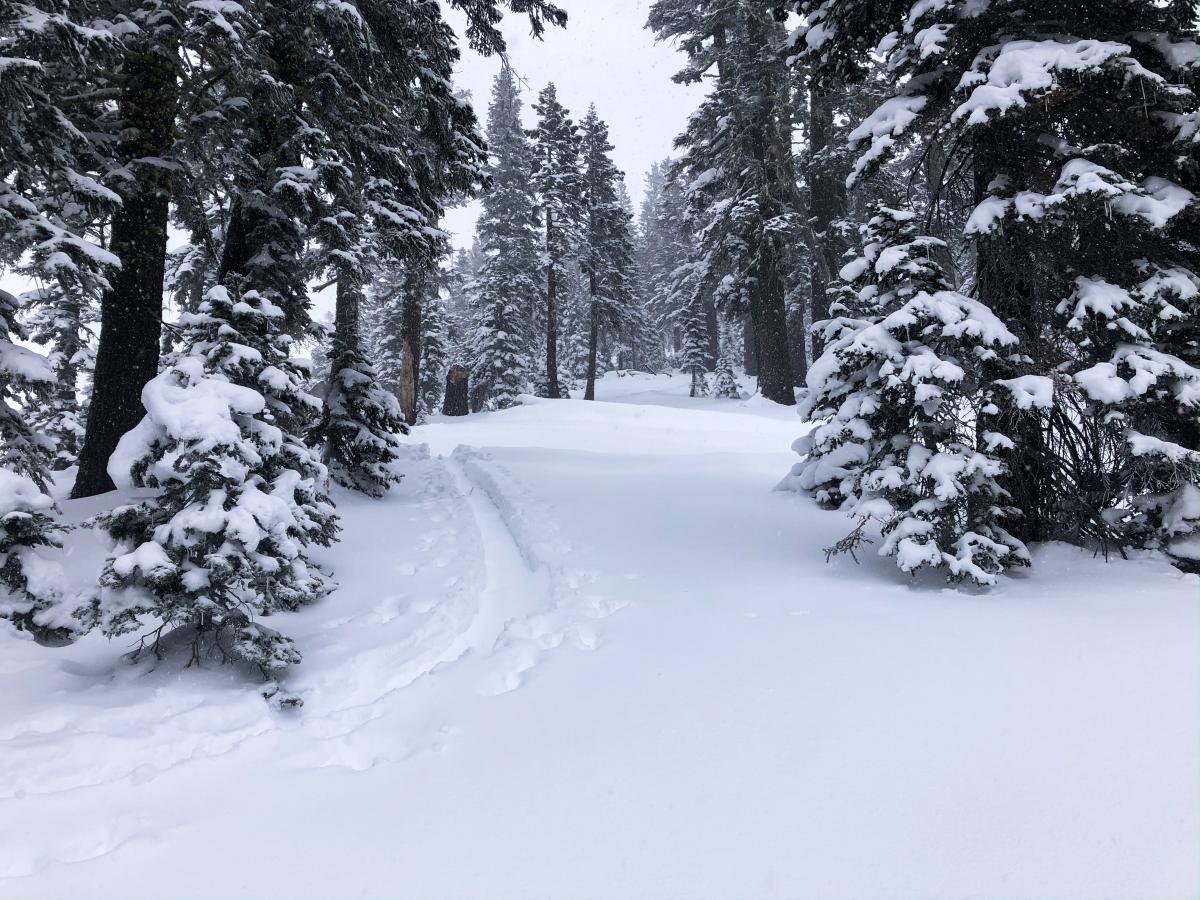 Location Name:
South Side of Mount Shasta
Date and time of observation:
Sat, 11/30/2019 - 12:00pm
Observation made by:
Forecaster
Location Map
96067
Mount Shasta
,
CA
United States
41° 21' 43.4412" N, 122° 13' 44.472" W
California US
Snowpack Observations
Details
Toured up Green Butte Ridge, Mount Shasta to 7,800 feet. Observed the following conditions:
Variable height of snow (HS): 10-22 inches
Many obstacles lurking below snow surfaces
Light, low-density snow down to ground. (F- to F+) Thin zipper crust on top from rime
Blowing snow, moderate winds out of the south
Small drifts forming on ridge 
Some blocking and cracking in isolated wind loaded areas
Photos
Weather Observations
Details
It was lightly snowing during the extent of the tour. Snow showers would come in and out. Snowing less than 1 inch per hour with showers of slightly more than 1 inch an hour at times. Moderate wind with strong gusts out of the south was actively transporting snow. 
Statistics
Cloud Cover:
100% of the sky covered by clouds
Accumulation rate:
Less than 1 in. per hour
Air temperature:
Below Freezing
Air temperature trend:
Static