You are here
Giddy Giddy and Avalanche Gulch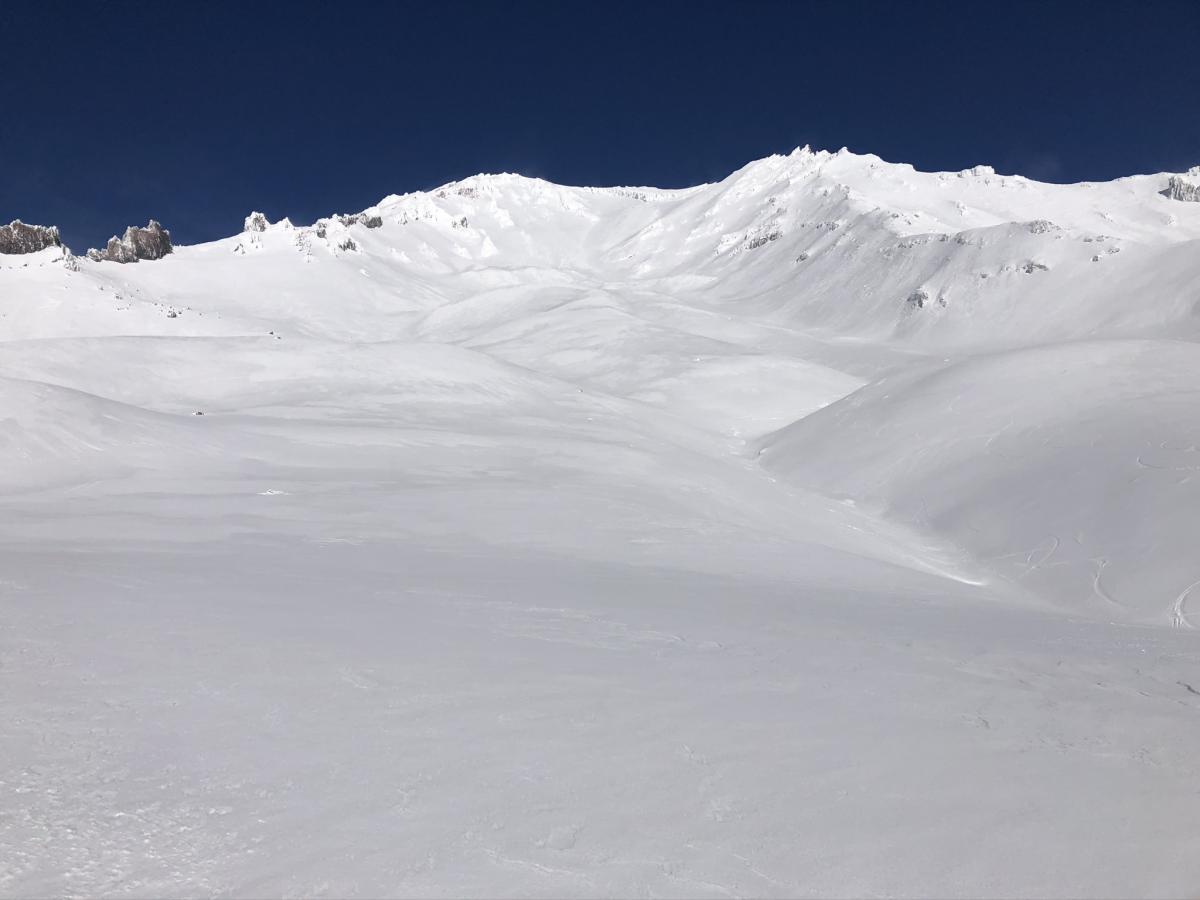 Location Name:
Avalanche Gulch
Date and time of observation:
Sun, 12/15/2019 - 2:30pm
Observation made by:
Forecaster
Red Flags:
Recent loading by new snow, wind, or rain
Snowpack Observations
Details
Mostly sunny skies and chilly temperatures made for a beautiful day touring on Mount Shasta today.
Current snow conditions include: 
Soft snow in the trees, on protected faces and shady areas near and below treeline
Variable snow textures above treeline.
Wind packed sastrugi, rime, chicken heads on exposed moraine tops and ridges. (see picture below)
Rime plastered on trees and rocks.
Very small wind slabs in the lee of trees and easterly facing ridge tops
Some exposed and partially buried rocks are lurking below the snow surfaces
Photos
Weather Observations
Details
There were low lying scattered clouds with a ceiling around 7,000 feet through out the day. For a brief period after noon this ceiling rose creating fogy white out conditions above treeline. An air temperature of 14 degrees Fahrenheit was taken at lake Helen. Light wind with moderate to strong gust wind out of the southeast was blowing down Avalanche Gulch. 
Statistics
Cloud Cover:
25% of the sky covered by clouds
Air temperature:
Below Freezing
Air temperature trend:
Cooling
Wind Direction:
Southeast