You are here
Gray Butte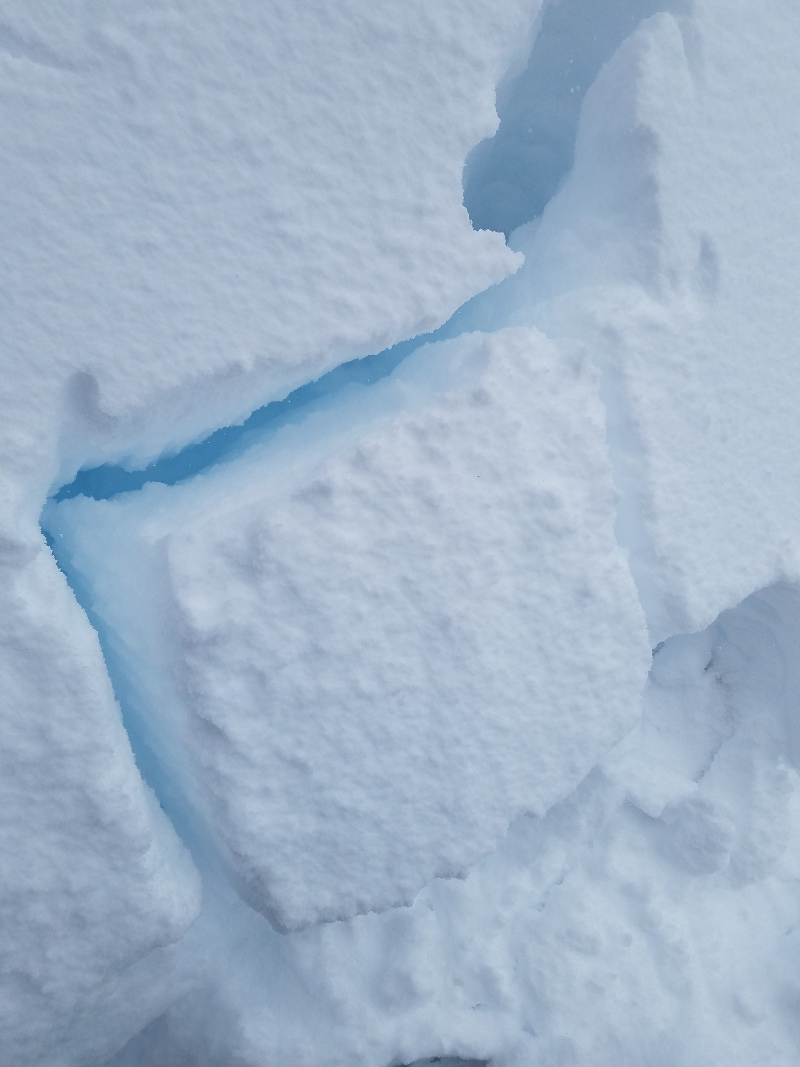 Location Name:
Gray Butte
Date and time of observation:
Wed, 02/27/2019 - 2:00pm
Observation made by:
Professional Observer
Red Flags:
Whumphing noises, shooting cracks, or collapsing
Recent loading by new snow, wind, or rain
Location Map
96067
Mount Shasta
,
CA
United States
41° 20' 44.4408" N, 122° 11' 46.1112" W
California US
Snowpack Observations
Details
Observations on tour from Mount Shasta Ski Park parking lot to summit of Gray Butte:
Very deep surface snow, ski penetration 36-50 cm (14-20 in)
Below treeline surface snow (< 7000 feet) had slab-like characteristics: blocking and easy hand shears, cracking without much propagation beyond ski tips.
Wind affected areas were reactive to ski trigger.
Height of snow near summit of Gray Butte: > 500 cm (> 197 in), could not hit ground.
Right side up snow pack near treeline: Fist to 1 finger hardness to 2/13/19 crust.
Column tests on west aspect at 8000 feet did not produce notable results:

Column Test 3 Taps Sudden Planar Break (CT3 SP) ↓ 13 cm (5 in).
Column Test 21 Taps Non-planar Break (CT21 BRK) ↓ 42 cm.
Column Test 27 Taps Resistant Planar Break (CT 27 RP) ↓ 120 cm.
ECTX.

Skiing indicated storm slab potential in top 13 cm (5 in).
Late afternoon, below treeline snow surfaces were wet and heavy.
Deep tree wells below treeline.
No signs of recent avalanches, though visibility was limited.
Photos
Weather Observations
Statistics
Cloud Cover:
100% of the sky covered by clouds
Accumulation rate:
Less than 1 in. per hour
Air temperature:
Below Freezing
Air temperature trend:
Warming
Wind Direction:
Southwest