You are here
Gray Butte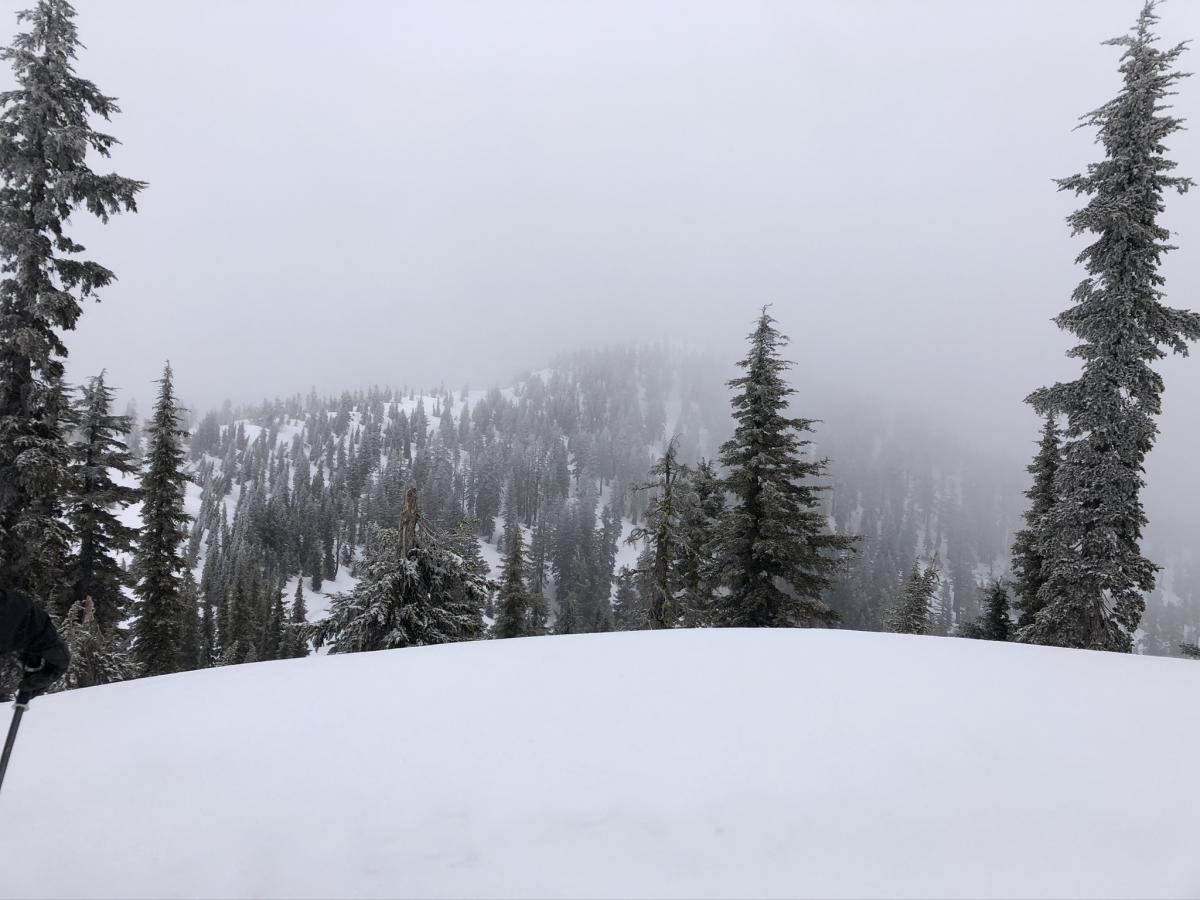 Location Name:
Mount Shasta
Date and time of observation:
Sat, 03/14/2020 - 1:30pm
Observation made by:
Forecaster
Location Map
96067
Mount Shasta
,
CA
United States
41° 20' 52.8864" N, 122° 11' 43.8756" W
California US
Snowpack Observations
Details
DATE: March 14nd, 2020 (20200314) 0930 to 1430 hours
OBSERVER: R Sorenson
LOCATION: Southside Mt Shasta, below/near/above treeline
SKY CONDITION: Mostly cloudy - clouds would move in and out - 75 to 100% sky coverage average 
PRECIPITATION TYPE/RATE: Sporadic very light to light snowfall, S-1 with periods of S1. Graupel forms observed at 8,000 feet 
BLOWING SNOW: yes, moderate blowing snow. South-westerly wind loading easterly aspects. 
AIR TEMPERATURE: 17 deg F average 8,000 feet
SURFACE PENETRABILITY: Ski 0-1 inch, Boot 1-2 inches 
HEIGHT OF SNOWPACK (HS): Below treeline 6,800 feet: 45 inches (115 cm) 
HEIGHT OF NEW SNOW (HN): 1 inch
WIND: Southwest- Avg: 16 mi/hr -- Max: 23 mi/hr -- Moderate to fresh breeze conditions above treeline. Light winds near and below treeline.
NOTES:
Sporadic snow flurries moved in and out on a tour up Gray butte yesterday. We were met by challenging skinning and skiing conditions, as no surface softening occurred.  One inch of fresh snow covered the icy and well-consolidated snowpack below.  South facing tree wells have melted out. Tree debris has littered the snow surfaces along with rocks and logs that had previously melted out. Notable blowing snow and small wind drifts up to 6 inches deep were observed on the ridge near the summit. We encountered a few large dirt patches on the way back to the ski park and were forced to walk for a few hundred feet before making it back to the runs. 
Photos
Weather Observations
Statistics
Cloud Cover:
75% of the sky covered by clouds
Accumulation rate:
Less than 1 in. per hour
Air temperature:
Below Freezing
Air temperature trend:
Cooling
Wind Direction:
Southwest