You are here
Gray Butte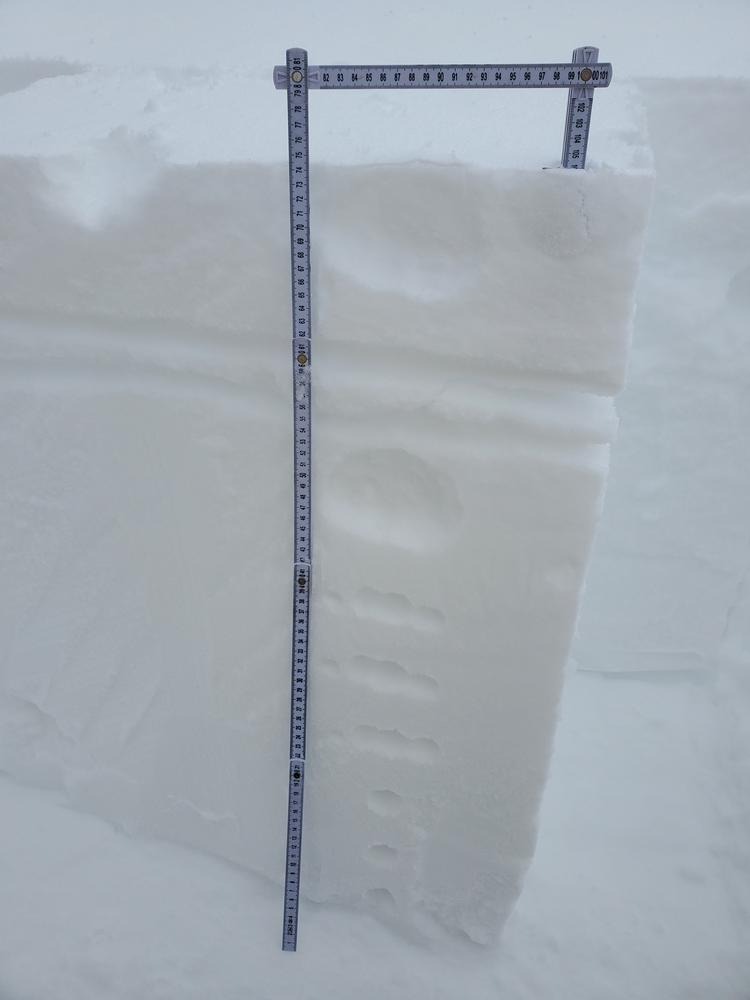 Location Name:
Gray Butte
Date and time of observation:
Mon, 03/15/2021 - 1:00pm
Observation made by:
Forecaster
Red Flags:
Whumphing noises, shooting cracks, or collapsing
Location Map
96067
Mount Shasta
,
CA
United States
41° 20' 48.2388" N, 122° 11' 47.0256" W
California US
Snowpack Observations
Details
On a tour up Gray Butte, we encountered around 5 inches of new, light density snow sitting on top of a thin breakable crust. Winds were calm to light and very little wind effect was seen in the snow. Some small drifts produced shooting cracks and blocking behavior.
Column tests and shovel tilt tests produced easy failures below and above the crust. Extended column tests produced propagation about half way across the block. We felt this could indicate a potential for a storm slab problem.
We dug down to the stout crust existing before last Wednesday's storm. Snow is well bonded there. Snowpack is right side up varying from 1F to 4F to F hardness.
Observation Location: Gray Butte
Elevation:  7,720 ft
Date: 20210316
Time: 1300
Observer: Aaron Beverly
Sky Conditions: Overcast
Current Precipitation: Type - NO
Air Temperature: 21 °F
Surface Penetration: Ski penetration (PS) = 5 in (13 cm)
24-hour New Snow Depth (HN24): 5 in (13 cm)
Wind Direction: E
Wind Speed: Light (L), 1-16 mi/hr
Column & Block Tests:

Slope Angle & Aspect: 25º, W
ECTN8 ↓ 8 in (20 cm)
CT2 SP ↓ 8 in (20 cm), CT3 BRK ↓ 8 in (20 cm)
Shovel Tilt - Easy
Photos
Weather Observations
Statistics
Cloud Cover:
100% of the sky covered by clouds
Air temperature:
Below Freezing
Air temperature trend:
Static