You are here
Gray Butte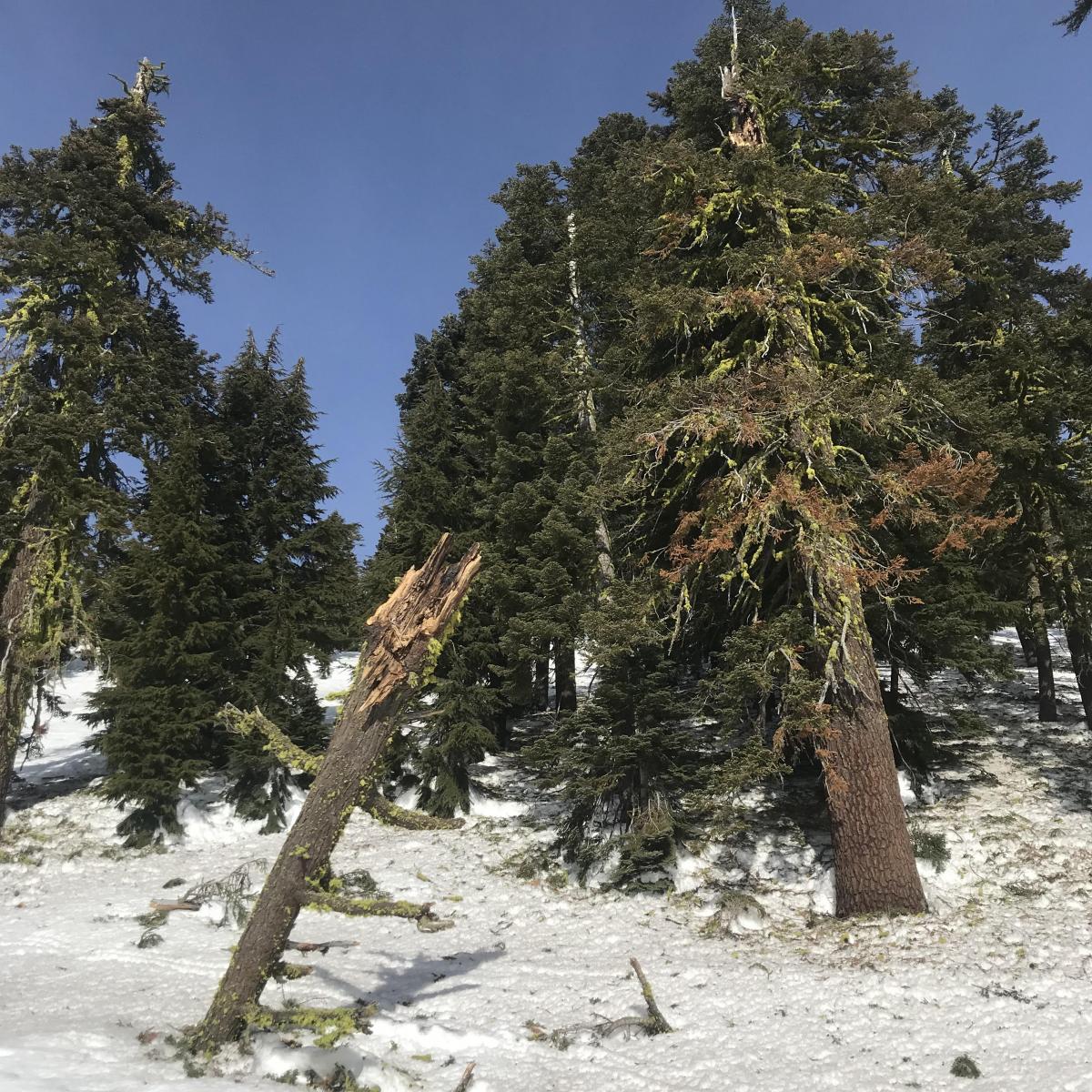 Location Name:
Gray Butte
Date and time of observation:
Tue, 01/31/2023 - 10:12am
Observation made by:
Forecaster
Location Map
96067
Mount Shasta
,
CA
United States
41° 20' 45.4164" N, 122° 11' 47.4252" W
California US
Snowpack Observations
Details
Today I set out to unbury the beacon checker below the Coyote lift and monitor snow conditions. Highly variable snow surfaces exist in the backcountry. With the little warming effect from the sun, these conditions can be hazardous for riding in and are easy to become injured from. Forest debris scatters the floor below treeline with large chunks of brick-hard snow from trees that have shed snow pillows off their branches. Temperatures were noticeably warmer near treeline with calm winds.
Observation Location: Gray Butte
Elevation: 7,600 feet
Date: 2023.01.31
Time: 1000
Observer: E. Falconer 
Sky Conditions: Clear
Current Precipitation: Type - No
Air Temperature: 35 °F
Wind Direction: E-SE
Wind Speed: Calm (C), 0 mi/hr 
Photos
Weather Observations
Statistics
Air temperature:
Above Freezing
Air temperature trend:
Warming
Wind Direction:
Northeast