You are here
Gray Butte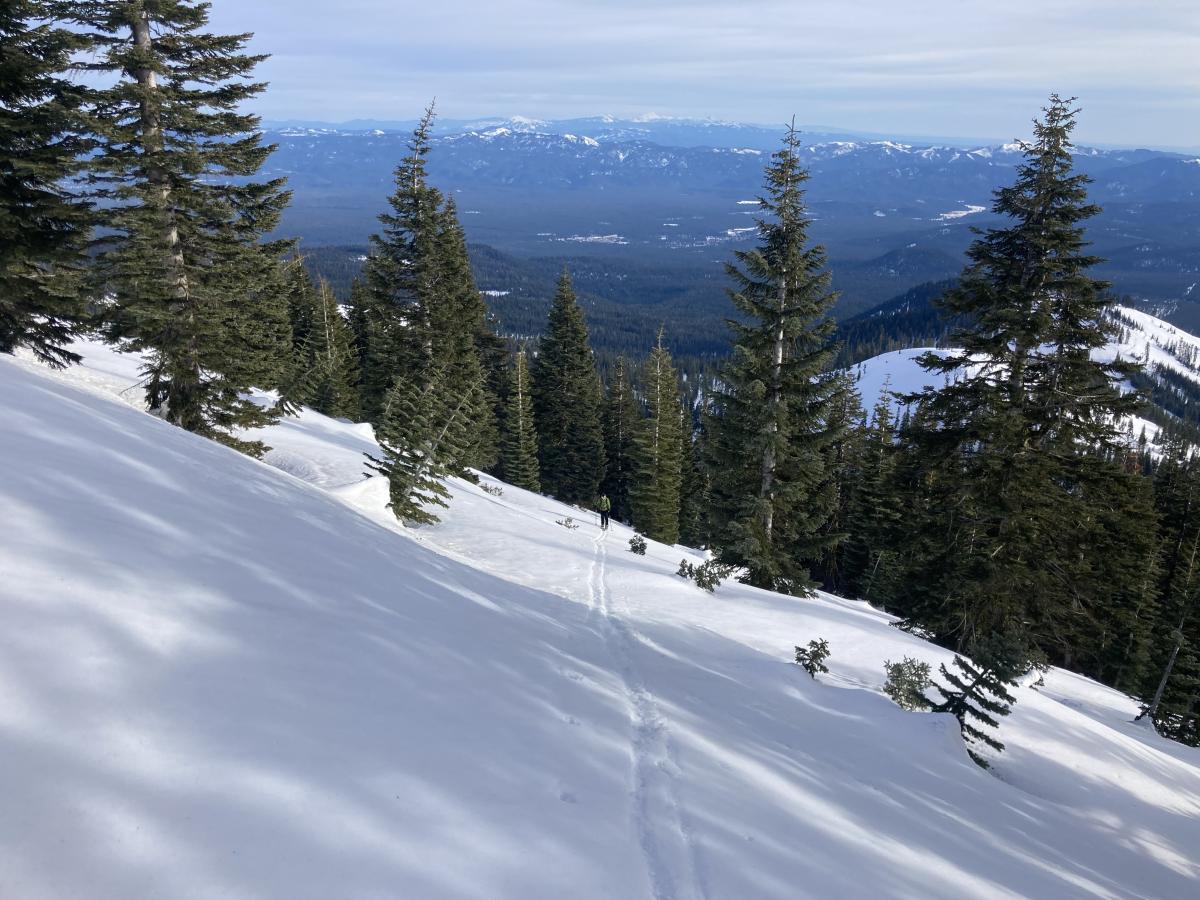 Location Name:
Gray Butte
Date and time of observation:
Sat, 02/18/2023 - 2:00pm
Observation made by:
Forecaster
Location Map
96067
Mount Shasta
,
CA
United States
41° 20' 43.0332" N, 122° 11' 44.3364" W
California US
Snowpack Observations
Details
Observations from Gray Butte area.

Observed conditions were similar to the last couple of days. Calm, warm weather persisted with a thin layer of clouds covering the sky. Snow surface conditions continue to deteriorate in sun and wind exposed areas. Near treeline, the snow surface is a combination of firm decaying wind board and scoured ice patches, with a crumbly melt freeze surface crust prevalent on solar aspects. Below treeline presented the best options for skiing, where soft snow can still be found in sheltered areas, though becoming increasingly hard to find daily. Poor surface conditions are beginning to make ski touring uphill difficult. Lower terrain has begun to house a fair bit of tree debris.

No signs of avalanche activity were observed.
Observation Location: Gray Butte
Elevation: 8,000 feet
Date: 202302018
Time: 1400
Observer: S. Clairmont
Sky Conditions: Overcast (OVC)
Current Precipitation: Type - NO
Air Temperature: 38 °F
Total Snow Depth (HS): 123 in (312 cm)
24-hour New Snow Depth (HN24): 0 in (0 cm)
Wind Direction: E
Wind Speed: Light (L), 1-16 mi/hr, twigs in motion
Photos
Weather Observations
Statistics
Cloud Cover:
75% of the sky covered by clouds
Air temperature:
Above Freezing
Air temperature trend:
Warming