You are here
Gray Rocks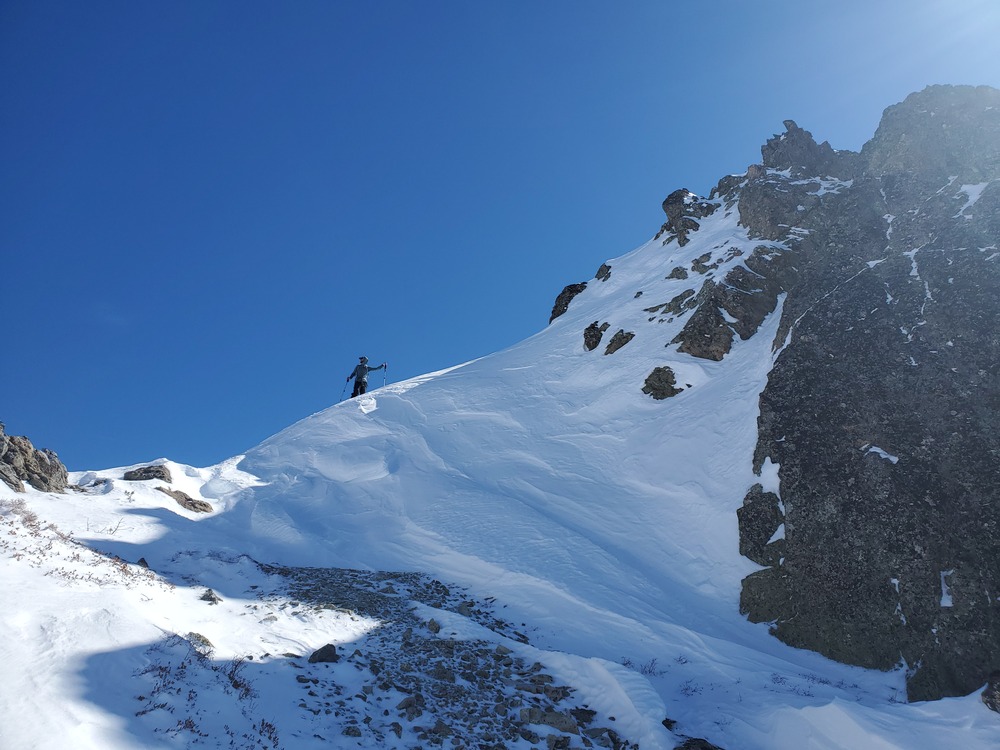 Location Name:
Gray Rock Lakes
Date and time of observation:
Mon, 02/22/2021 - 1:00pm
Observation made by:
Forecaster
Location Map
96067
Mount Shasta
,
CA
United States
41° 13' 23.5596" N, 122° 26' 29.3172" W
California US
Snowpack Observations
Details
A trip up into Gray Rock Lakes basin saw a snowpack in transition. Dry snow was holding in north facing, cold, dark areas -- not worth seeking out for skiers. Anything facing direct sun was soft and moist, though other aspects, exposed but not in the path of the beating of the sun, were still firm but breakable -- a mixed bag of conditions. Borderline spring skiing conditions could be found. Steep slopes let loose roller balls,  pin wheels, and point releases. North facing ridges were lined with overhanging cornices, but none had begun to break in the warming temperatures. The main concern tomorrow will be breaking cornices that are exposed to the sun and subject to above freezing conditions.
Anyone heading up South Fork Road should be prepared for rough conditions. It is deeply rutted out all the way.
Observation Location: Gray Rock Lakes
Elevation: 6,000 ft
Date: 20210222
Time: 1300
Observer: Aaron Beverly
Sky Conditions: Few (FEW)
Current Precipitation: Type - NO
Air Temperature: 45 °F
Surface Penetration: Ski penetration (PS) = 0-4 in (0-10 cm)
Total Snow Depth (HS): 51 in (130 cm)
Wind Speed: Calm (C), 0 mi/hr
Photos
Weather Observations
Statistics
Air temperature:
Above Freezing
Air temperature trend:
Warming