You are here
Green Butte, Mount Shasta (Powder Bowl)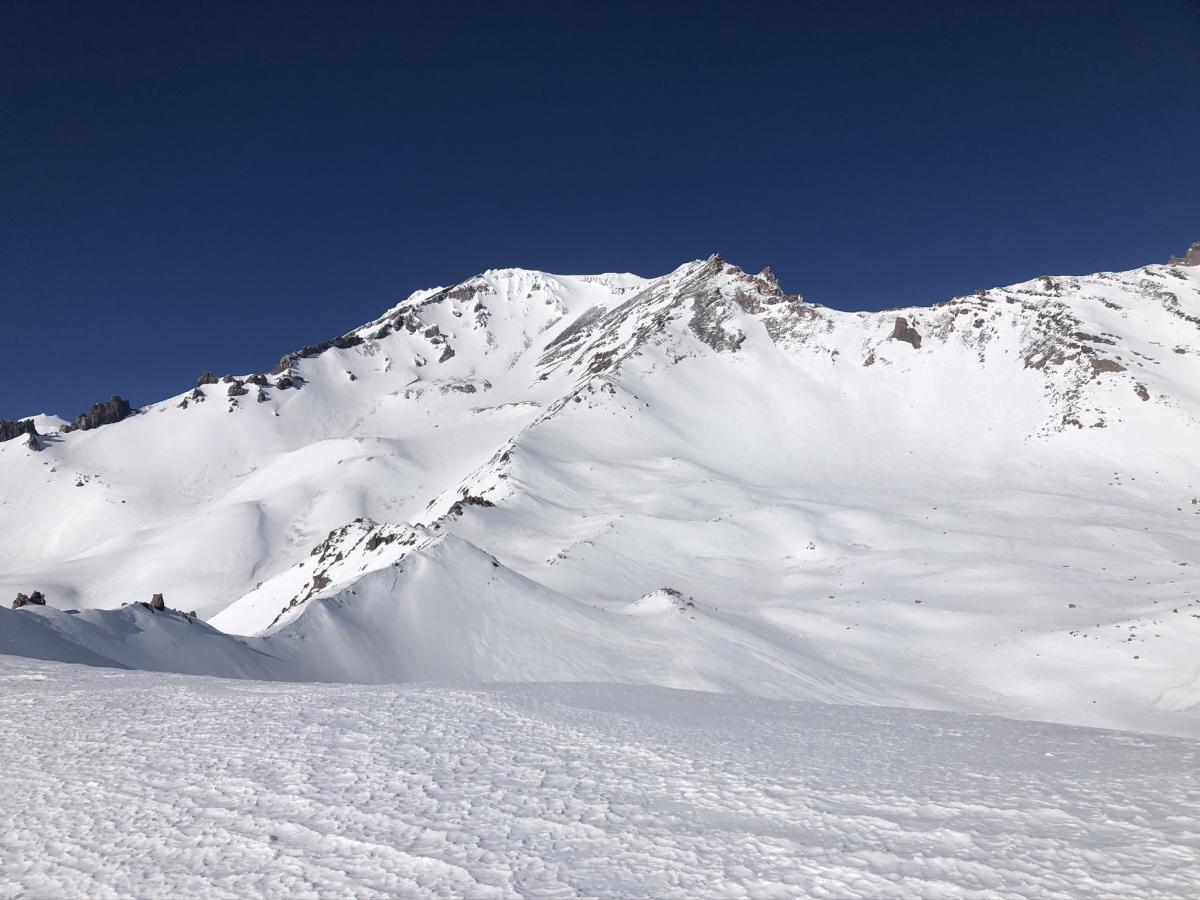 Location Name:
Green Butte, Mount Shasta
Date and time of observation:
Tue, 02/18/2020 - 2:30pm
Observation made by:
Forecaster
Location Map
96067
Mount Shasta
,
CA
United States
41° 22' 23.394" N, 122° 12' 38.2284" W
California US
Snowpack Observations
Details
DATE: February 18, 2020 (20200218)

TIME: 1500 hrs

OBSERVER: Sorenson, Beverly 

LOCATION: Green Butte

SKY CONDITION: Clear

PRECIPITATION TYPE/RATE: None

BLOWING SNOW: None

SURFACE PENETRABILITY: 0-4 inches (10 cm) 

HEIGHT OF SNOWPACK (HS): ~55 inches (140 cm) on ridgeline 8,000 feet

HEIGHT OF NEW SNOW (HN): 0 

WIND: Calm - variable light breeze above treeline on the ridge. 

NOTES: 
Decent melt-freeze conditions and corn-like snow below 9,000 feet on south and southeast aspects. 
Surfaces remain firm on aspects that did not have a direct solar influence. 
A mix of icy patches and raised sastrugi scabs remain on ridges
Chicken heads and ice forms provide challenging skinning conditions above treeline on Green Butte Ridge (Broadway). 
No sign(s) of avalanche danger. 
Photos
Weather Observations
Statistics
Air temperature:
Above Freezing
Air temperature trend:
Warming