You are here
Green Butte NW Ridge (Broadway)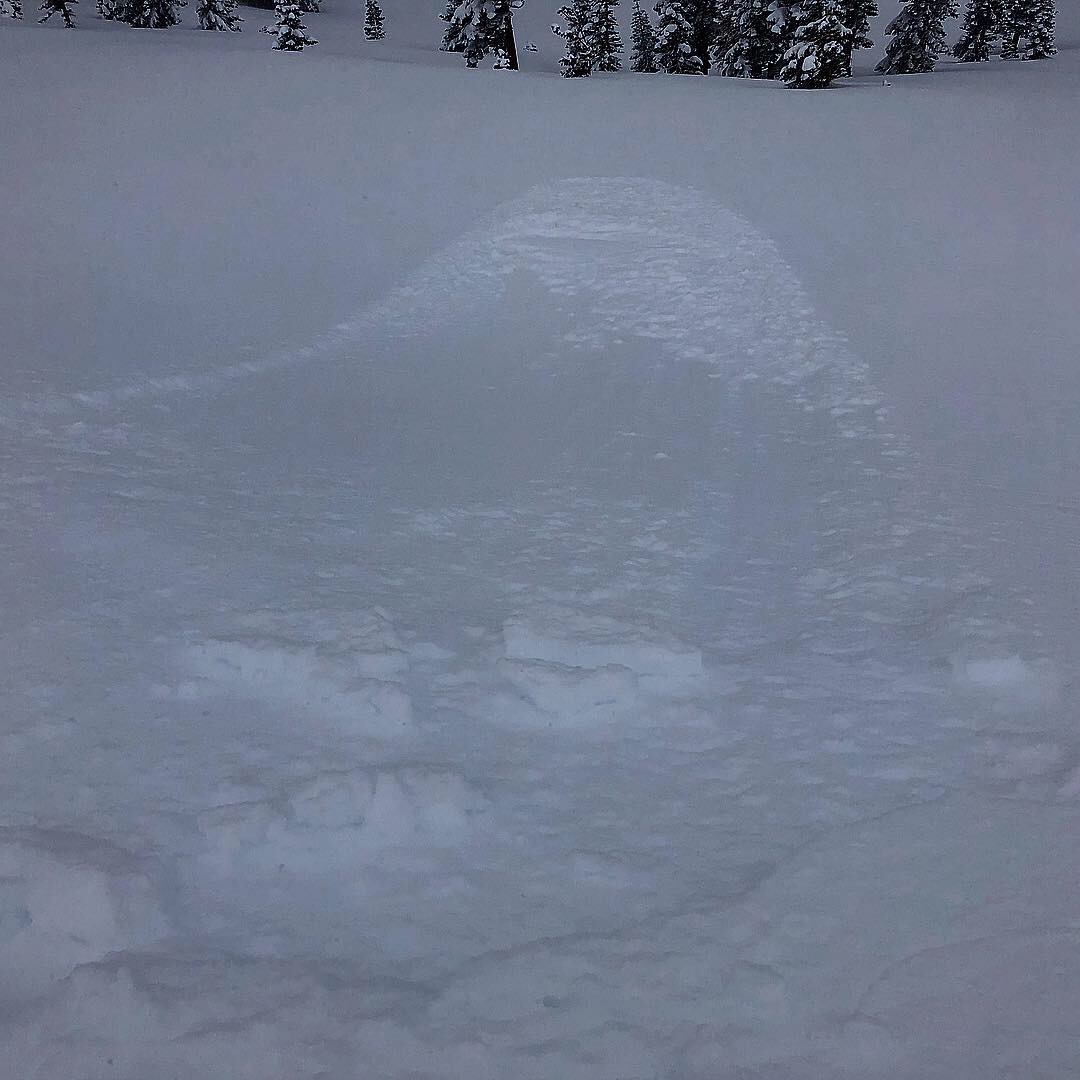 Location Name:
Mount Shasta
Date and time of observation:
Sat, 03/09/2019 - 12:30pm
Observation made by:
Forecaster
Red Flags:
Recent avalanche activity
Whumphing noises, shooting cracks, or collapsing
Location Map
96067
Mount Shasta
,
CA
United States
41° 22' 10.5744" N, 122° 13' 13.062" W
California US
Snowpack Observations
Details
With mostly cloudy skies and snow showers, a reasonable number of people in the form of randonee and cross-country skiers and snowmobilers were out on this cold Saturday. Low visibility with moderate winds and blowing snow made travel above treeline difficult. New snow 2-4 inches deep sat on top of a supportable crust. A number of small wind slab and sluff avalanches were easily triggered on a west aspect of the ridge towards Avalanche Gulch.  See the title picture. These avalanches were small and confined to the top few inches of snow. However, they were reactive and would appear suddenly as they sluffed through. An unaware skier or rider could easily be swept off their feet on steeper terrain. These could be of concern if they continue to grow and remain reactive. Constant light wind out of the southeast with blowing snow was felt above treeline. Overall, surface conditions were soft and smooth. The crust below would only alert you that it was there ever so softly. Climbing and boot packing would be difficult due to deep boot penetration. 
Photos
Weather Observations
Details
Snow showers
Wind: calm to light - S/SE  / Blowing snow: YES
Temp: High 25 F @ 1300 hrs
Precip: S-1
Statistics
Cloud Cover:
100% of the sky covered by clouds
Accumulation rate:
Less than 1 in. per hour
Air temperature:
Below Freezing
Air temperature trend:
Static
Wind Direction:
Southeast