You are here
Green Butte Ridge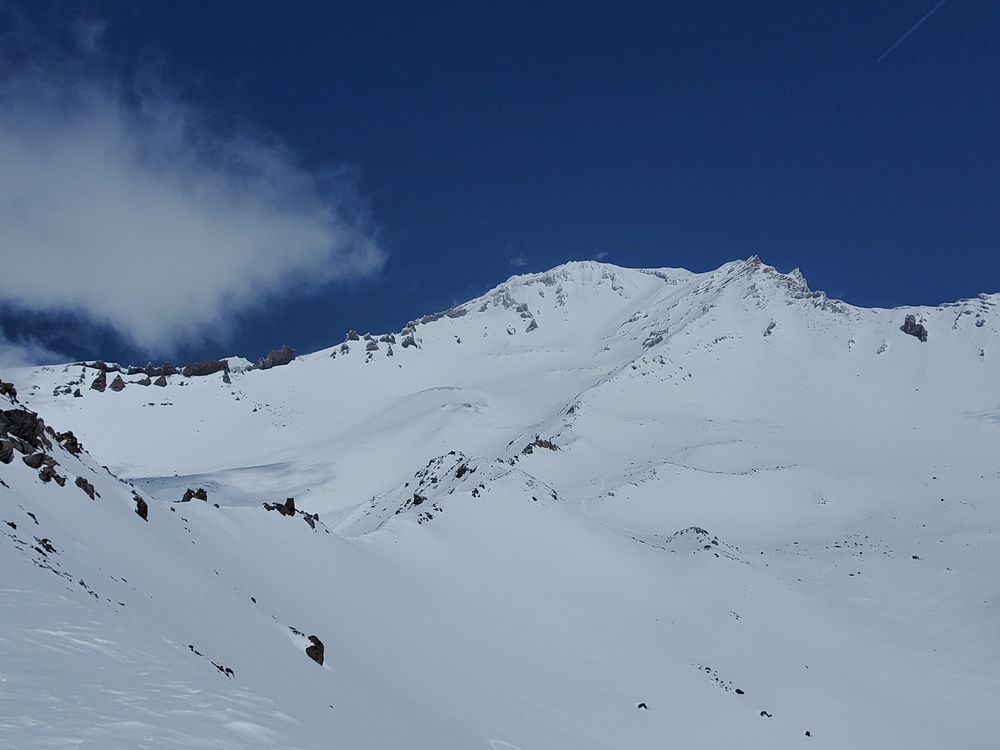 Location Name:
Green Butte Ridge
Date and time of observation:
Sun, 03/21/2021 - 12:30pm
Observation made by:
Forecaster
Location Map
96067
Mount Shasta
,
CA
United States
41° 22' 24.8844" N, 122° 12' 39.3696" W
California US
Snowpack Observations
Details
Up Green Butte Ridge, winter was on the left and spring was on the right. Sunny weather and warming temperatures were transforming the new snow from Thursday and Friday. Northwest facing aspects were still holding low density snow below treeline. Above, the same aspects were more wind effected and thin. South and east facing slopes and gullies were smoother but inconsistent - crusts, low density snow, thin and thick moist snow could all be found. Wide open aspects exposed to the sun held decent sliding conditions. Up to 6 inches of storm snow was found above treeline in wind protected areas. This was well bonded with an underlying crust and turning moist. With colder temperatures coming tonight, I'd expect to find widespread crusts tomorrow. Aside from rollerballs and pinwheels, no avalanche concerns were encountered.
Though there are exposed rocks above treeline, Avalanche Gulch seems filled in enough to allow for decent climbing. A few climbing groups were making attempts this weekend. The West Face, on the other hand, looks scoured.
Observation Location:
Elevation: 7,000-9,320 ft
Date: 20210321
Time: 1100-1300
Observer: Aaron Beverly
Sky Conditions: Few (FEW)
Current Precipitation: Type - [NO | RA | SN | RS | GR | ZR], Rate - [S-1 | S1 | S2 | S5 | S10 | RV | RL | RM | RH]
Air Temperature: 36 °F
Surface Penetration: Ski penetration (PS) = 0-4 in
Total Snow Depth (HS): 86 in
Wind Speed: Calm (C)
Photos
Weather Observations
Statistics
Air temperature:
Above Freezing
Air temperature trend:
Warming