You are here
Green Butte Ridge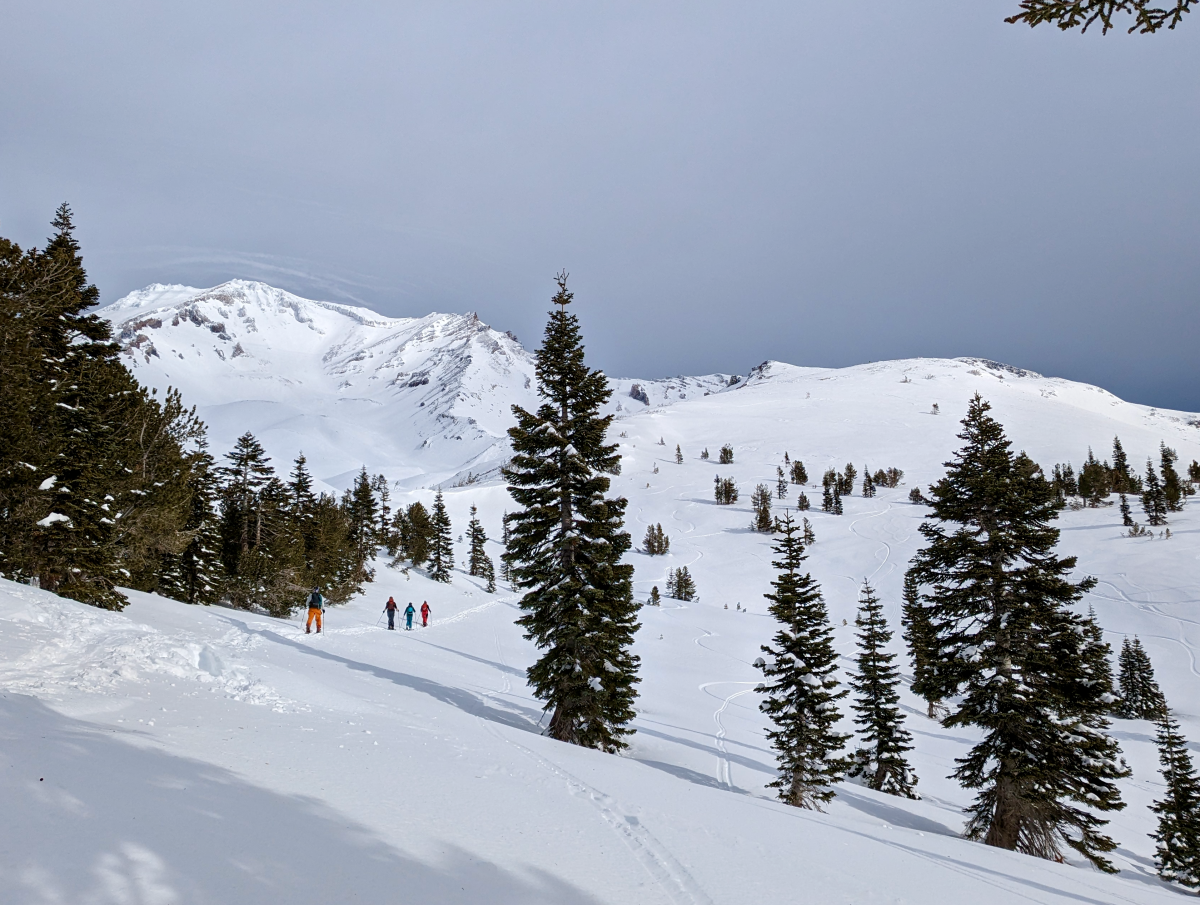 Location Name:
Green Butte Ridge
Date and time of observation:
Mon, 01/02/2023 - 11:00am
Observation made by:
Forecaster
Location Map
96067
Mount Shasta
,
CA
United States
41° 22' 2.316" N, 122° 13' 20.2152" W
California US
Snowpack Observations
Details
Today's observation was to check E-SE-S aspects for any wind-loading from the NW-N winds yesterday. The thin ice crust on the snow surface was present while skinning below treeline. It was easily broken through to softer snow underneath with a firm stomp. There were one to two inches of soft, dry, wind-transported snow atop this surface crust near treeline. Surprisingly, this made for good snowboarding with pleasant turns. The winds were only light with no blowing snow. Thin, layered orographic clouds could be seen at higher elevations on Mt. Shasta. These clouds typically indicate incoming moisture and wind. No signs of instability in the snowpack were observed during the tour today. It should be noted that these observations were prior to the increase in wind and snow around 1pm this afternoon.
Observation Location: Green Butte Ridge
Elevation: ~8,100'
Date: 20230102
Time: 1100
Observer: M. Madden
Sky Conditions: Broken (BKN) which gradually became overcast (OVC)
Current Precipitation: Type - NO
Air Temperature: 21 °F (-6 °C)
Total Snow Depth (HS): 51 in (130 cm)
24-hour New Snow Depth (HN24): 0 in
24-hour New Snow Water Equivalent (HN24W): 0 in
Wind Direction: SW
Wind Speed: Light (L), 1-16 mi/hr, twigs in motion
Photos
Weather Observations
Statistics