You are here
Green Butte Ridge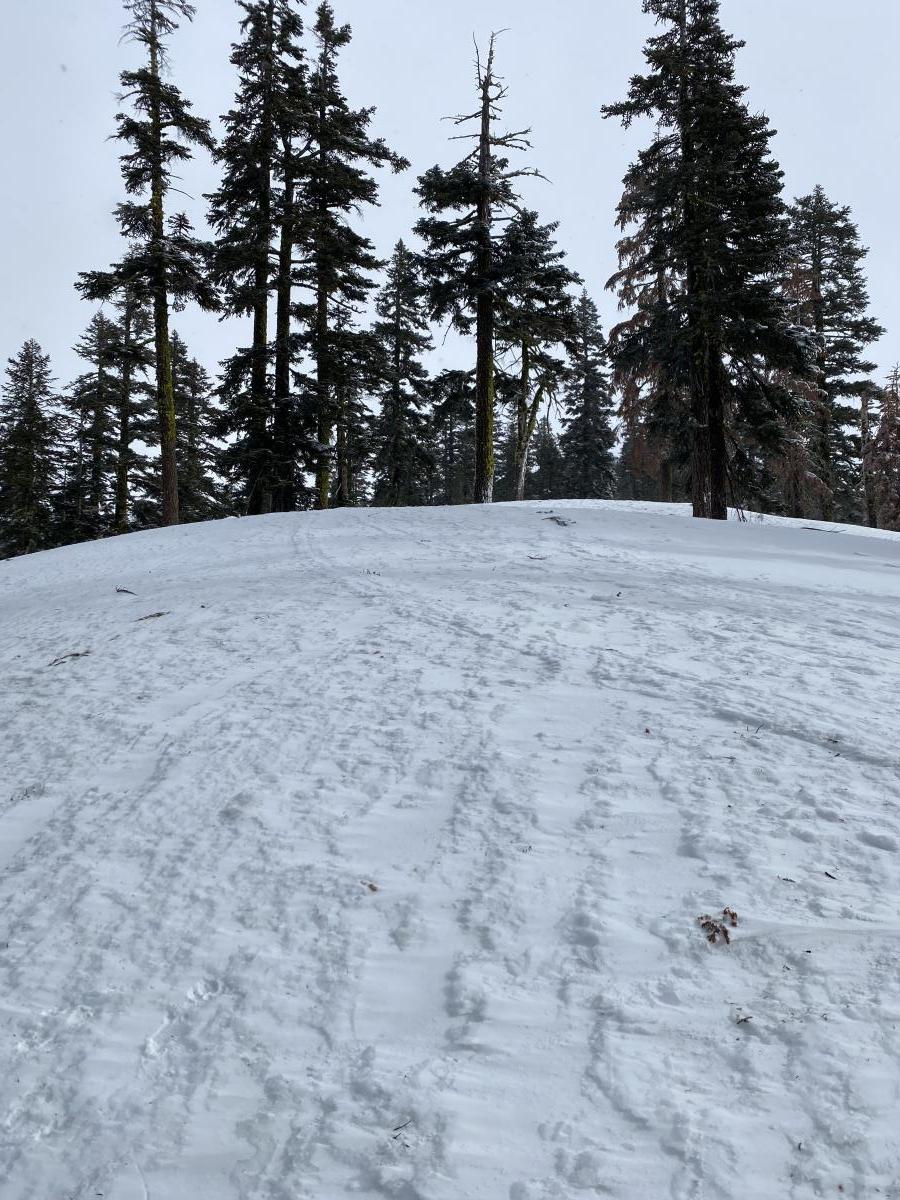 Location Name:
Green Butte Ridge
Date and time of observation:
Wed, 02/22/2023 - 10:00am
Observation made by:
Forecaster
Red Flags:
Recent loading by new snow, wind, or rain
Location Map
96067
Mount Shasta
,
CA
United States
41° 22' 6.7512" N, 122° 13' 18.1884" W
California US
Snowpack Observations
Details
I headed up Green Butte Ridge today, wanting to see how the wind and snow last night were mixing with the existing snowpack. Cold temps last night led to extremely light, low-density snow.  It turns out that the cold winds which helped usher in this latest round of weather also helped scour the ridge and most exposed areas. I found sheets of textured ice exposed on the ridgeline, almost making me wish I'd brought along crampons. 
The leeward side, anything to the south, was predictably piled up with the light snow that I found at Bunny Flat. I didn't find any cracking or other signs of instability, but the high winds and obvious wind-loading should be enough to give you pause if you have plans to travel on or around any SW-S-SE slopes.
Enjoy all the new snow out there, but there's certainly no shame in sticking to some lower angled terrain for the next few days. At least until this current storm cycle finishes bringing us the goods.
Observation Location: Green Butte Ridge, ATL & BTL
Elevation: 8400
Date: 2023/02/22
Time: 1000
Observer: Casey
Sky Conditions: Broken clouds, intermittent snow showers
Surface Penetration: Ski penetration (PS) = 4 in
24-hour New Snow Depth (HN24): 3-4 in
Wind Direction: NW
Wind Speed: Moderate
Photos
Videos

img-7295.mov
Weather Observations
Statistics
Cloud Cover:
100% of the sky covered by clouds
Accumulation rate:
Less than 1 in. per hour
Air temperature:
Below Freezing
Air temperature trend:
Static
Wind Direction:
Northwest