You are here
Green Butte Ridge and Sun Bowl, Mount Shasta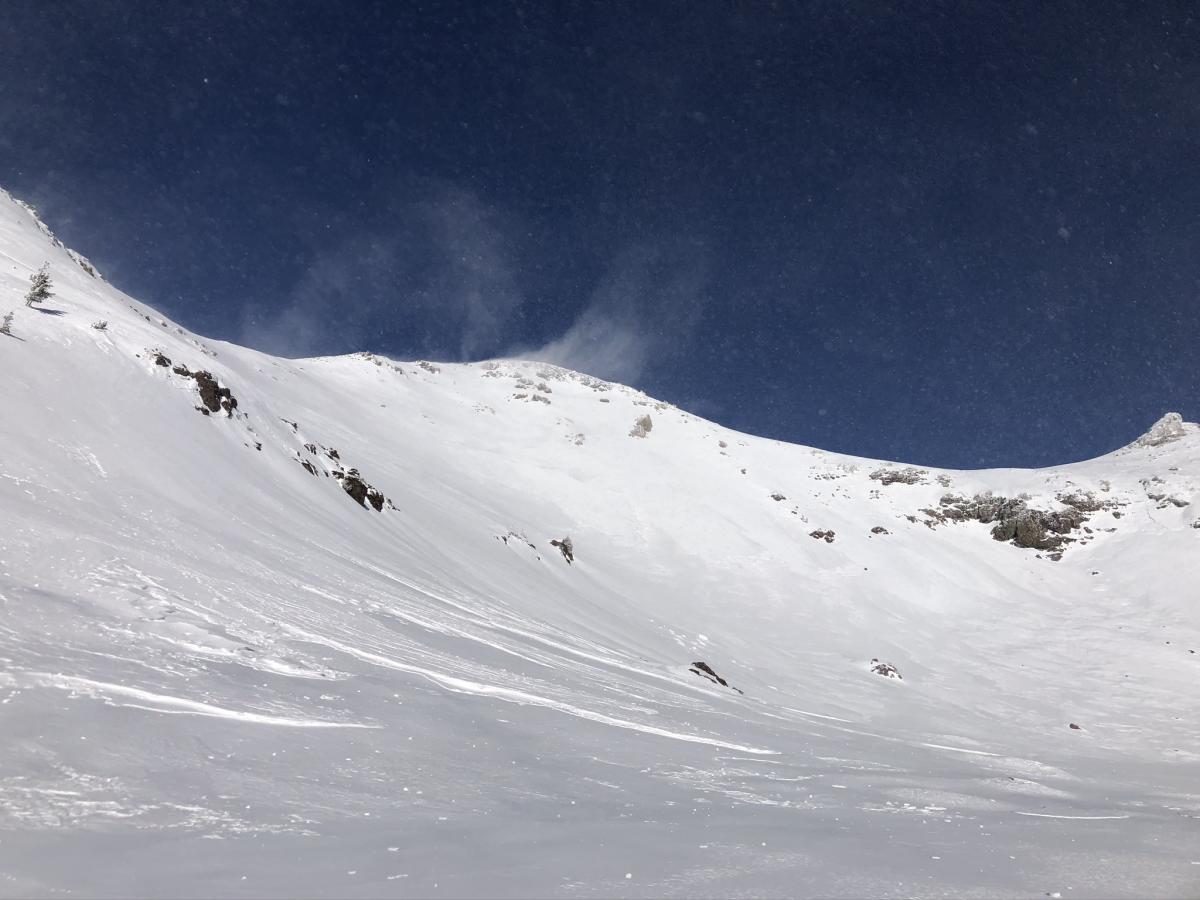 Location Name:
Green Butte Ridge and Sun Bowl, Mount Shasta
Date and time of observation:
Sat, 01/11/2020 - 2:00pm
Observation made by:
Forecaster
Red Flags:
Whumphing noises, shooting cracks, or collapsing
Recent loading by new snow, wind, or rain
Location Map
96067
Mount Shasta
,
CA
United States
41° 22' 7.7556" N, 122° 12' 47.3112" W
California US
Snowpack Observations
Details
January 11th, 2020 - Green Butte Ridge and Sun Bowl, Mount Shasta 

Sorenson

SKY: Broken clearing around 1400

PRECIP: S-1 little accumulation 

BLOWING SNOW: Intense, WNW most of the snow was sublimating or collecting on lower angle terrain

AIR TEMP: 19 F

SURF PEN: Ski = Below treeline: 4-8 inches, Near treeline: 2 inch, above treeline: 0 - 1 inch. 

SNOWPACK(HS):  40 - 50 inches

NEW SNOW(HN): 0-1 inch

WIND: Strong westerly winds with gale force gusts near and above treeline, moderate west wind below treeline.
NOTES: 
Cold temperatures and very light snow showers were observed throughout the morning.  Though snow was falling from the sky, little accumulation was detected due to strong westerly wind. Low density snow, 4 to 7 inches deep, can still be found in protected areas below treeline. Open areas below treeline and near and above treeline terrain has been largely affected by the wind. Westerly aspects are scoured. Variable wind crusts, sastrugi, scoured, and hard snow surfaces exist above treeline. 
Photos
Videos
Weather Observations
Statistics
Cloud Cover:
50% of the sky covered by clouds
Air temperature:
Below Freezing
Air temperature trend:
Static