You are here
Green Butte Ridge Near Treeline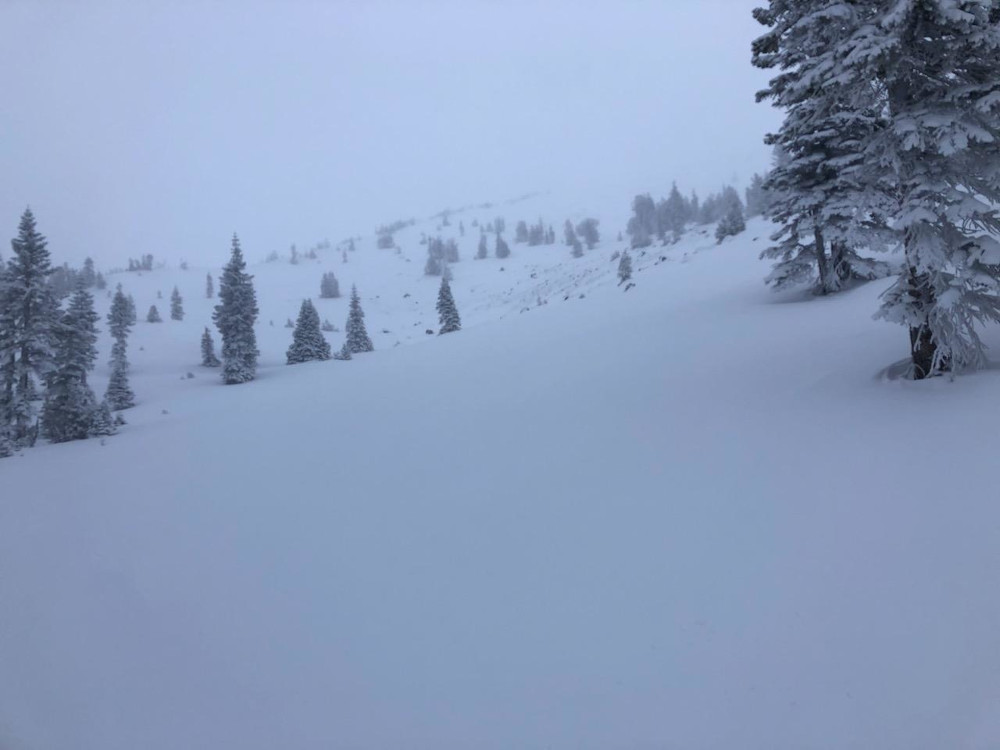 Location Name:
Green Butte Ridge
Date and time of observation:
Sun, 01/03/2021 - 2:00pm
Observation made by:
Public
Location Map
96067
Mount Shasta
,
CA
United States
41° 21' 45.504" N, 122° 13' 39.8208" W
California US
Snowpack Observations
Details
On a tour from Bunny Flat up to treeline on Green Butte Ridge:
Observation Location: Near treeline on Green Butte Ridge
Elevation: 7,500 ft
Date: 20210103
Time: 1400
Observer: Aaron Beverly
Sky Conditions: Obscured (X)
Current Precipitation: Type - RS, Rate - S-1
Air Temperature: 29 °F
Surface Penetration: Ski penetration (PS) = 2 in (5 cm)
Total Snow Depth (HS): 33 in (85 cm)
24-hour New Snow Depth (HN24): 2 in (5 cm)
24-hour New Snow Water Equivalent (HN24W): 0.09 in
Wind Direction: W
Wind Speed: Light (L), 1-16 mi/hr, twigs in motion
Column & Block Tests:

CT15, CT 21 SP
ECTP15, ECTP25
The incoming storm had just begun. There was about 2-3 inches of new snow with a nasty, breakable rain crust on top all the way to treeline. Only those with the most positive attitude would have enjoyed skiing it.
Old, rotten, faceted snow still lingers in the bottom few inches of the snowpack. Facets are becoming more rounded. We are still able to get CT and ECTP failures within this area, but there are no screaming signs that this weakness is a problem.
Photos
Weather Observations
Statistics
Cloud Cover:
100% of the sky covered by clouds
Precipitation:
Mixed rain and snow
Accumulation rate:
Less than 1 in. per hour
Air temperature:
Below Freezing
Air temperature trend:
Static