You are here
Gumboot Lake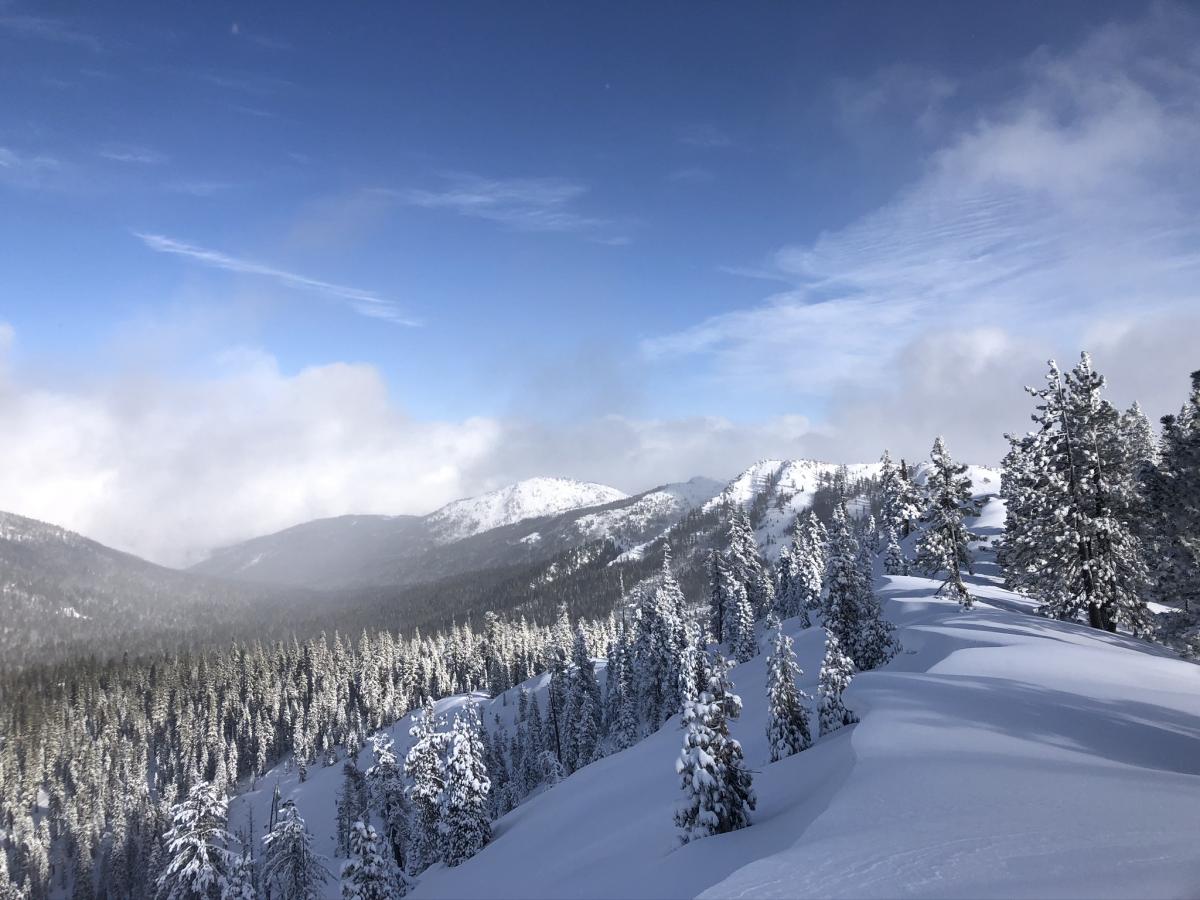 Location Name:
Gumboot Lake
Date and time of observation:
Tue, 01/14/2020 - 1:00pm
Observation made by:
Forecaster
Red Flags:
Recent loading by new snow, wind, or rain
Location Map
96067
Mount Shasta
,
CA
United States
41° 12' 20.9052" N, 122° 30' 42.2712" W
California US
Snowpack Observations
Details
Observations near Gumboot Lake:
TIME: 20200114 - 12:00 to 14:00
ASPECT: Northeast
ELEVATION: 6,400 ft
SKY: Overcast (OVC) then broken (BKN) after 13:00
PRECIPITATION: S1 (1 cm / 0.3 in/hr)
BLOWING SNOW: Yes
TEMPERATURE: 30°F
BOOT / SKI PENENTRATION: 50 cm (20 in) , 7 inches (ski) (20 cm)
HEIGHT OF SNOW (HS): 55 inches
HEIGHT OF NEW SNOW: (HN): HS24: 8 inches (20 cm), HS48: 17 inches (45 cm)
WIND: Productive southwest wind on ridgeline a steady 10-15 mph
COLUMN & BLOCK TESTS: CT2x2 SP down 35 cm, ECTP12 SP down 35 cm
Instabilities in the snowpack were seen. Column and block tests yielded notable failures below a sun crust atop granular unbonded snow. Old layers underneath new snow are a mix of breakable crusts and sugary snow. More weight could cause these layers to fail. Light, steady, southwest winds were building cornices along ridgelines and depositing snow near the top of slopes. Wind slabs and cornices were still small and stubborn to trigger, though some cracking and blocking was observed.
Photos
Videos
Weather Observations
Statistics
Cloud Cover:
75% of the sky covered by clouds
Accumulation rate:
Less than 1 in. per hour
Air temperature:
Below Freezing
Air temperature trend:
Warming