You are here
Hasty pit on Grey Butte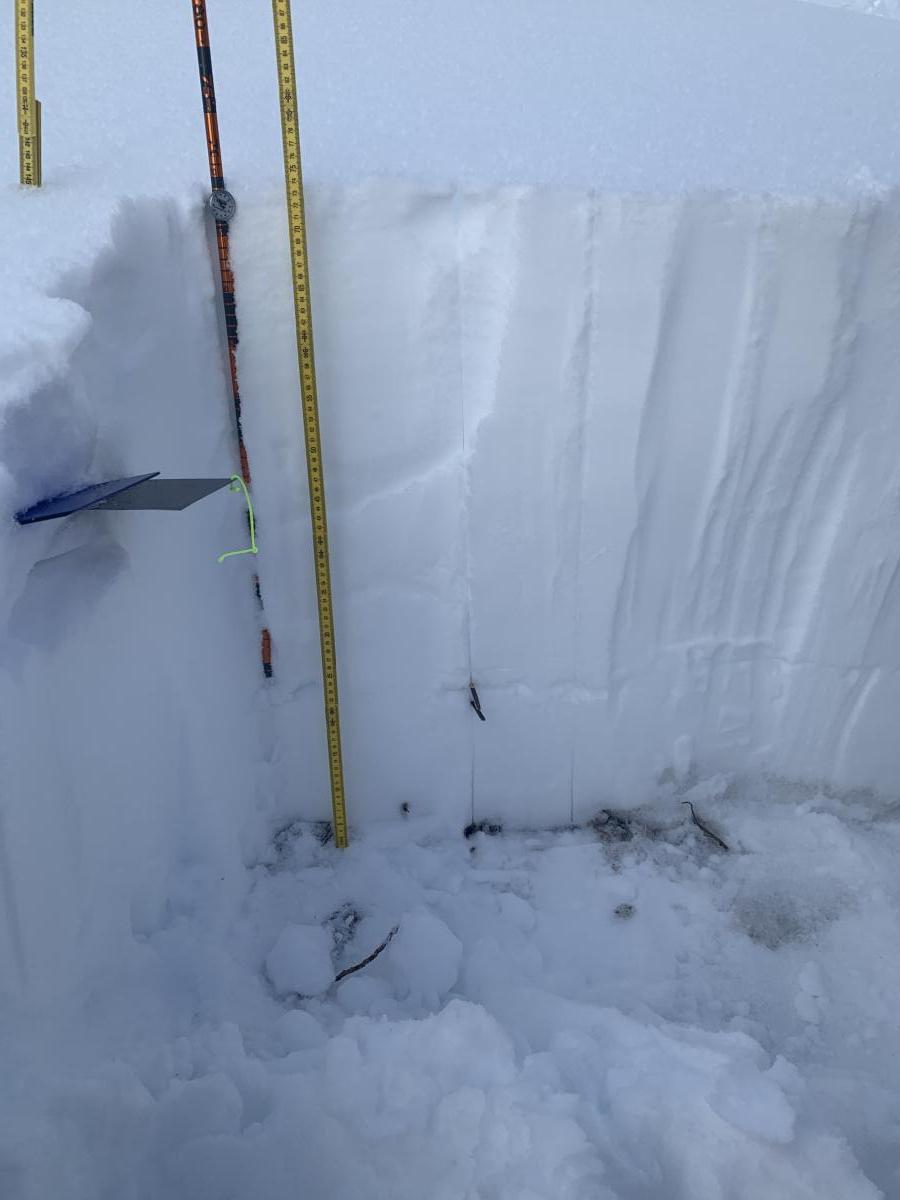 Location Name:
South aspect of Grey Butte
Date and time of observation:
Tue, 12/06/2022 - 4:00pm
Observation made by:
Public
Location Map
96067
Mount Shasta
,
CA
United States
41° 20' 18.6828" N, 122° 10' 59.6892" W
California US
Snowpack Observations
Details
Observation Location: Gray Butte
Elevation: 7500'
Date: 12/06//2022
Time: 14:00
Observer: David Brown
Sky Conditions: Clear with valley fog
Current Precipitation: Type - None
Air Temperature: 28F
Surface Penetration: Ski penetration - ~20cm, Boot Pen ~60cm
Total Snow Depth (HS): 70cm
24-hour New Snow Depth (HN24): 0
24-hour New Snow Water Equivalent (HN24W): Not assessed
Wind Direction: 
Wind Speed: Calm
Column & Block Tests:

Slope Angle & Aspect - 202 deg
ECTN
SS#2 was able to break the column at the ground level ice layer
Significant surface hoar.  Some feathers near~5mm. Quite variable snow surface over the length of the slope. Slight crusting at the higher elevation, significant crust mid slope, unconsolidated powder near the base.  Snowballs rolled on the surface, continued quite a distance, moving on the surface hoar.
Mostly consistent snowpack to approx 48cm. Approximately 5 cm ice layer, which appeared to be frozen rain.  Grading density from surface to that depth, F to 4F/1F.  Below the ice, 1F to near the ground.  ~5cm ice layer there was firmly bonded to the ground surface.
ECTN
Weather Observations
Statistics
Air temperature:
Below Freezing
Air temperature trend:
Static