You are here
Horse Camp and Lower Casaval Ridge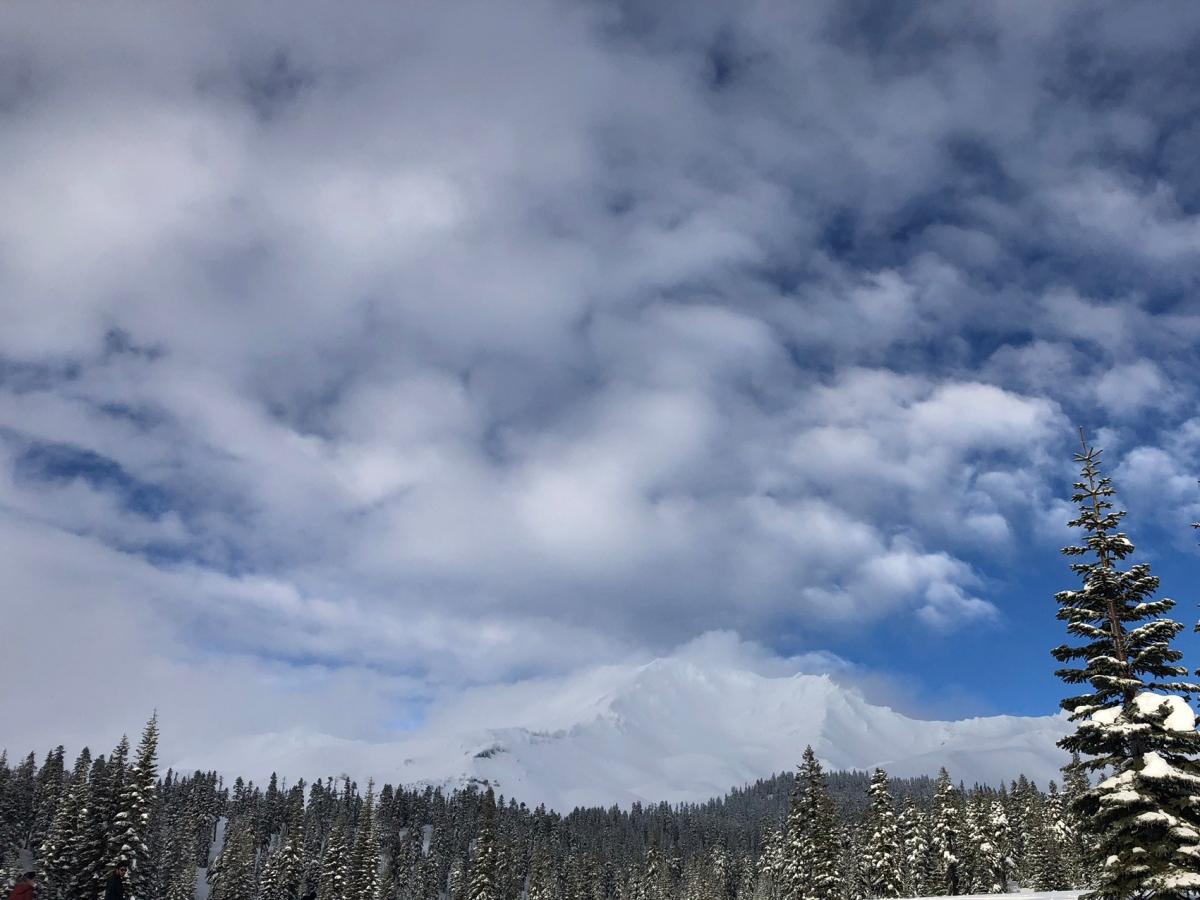 Location Name:
Lower W facing Casaval Ridge to 8,700 feet (Giddy Giddy, Gulch)
Date and time of observation:
Sun, 01/20/2019 - 2:00pm
Observation made by:
Forecaster
Red Flags:
Recent loading by new snow, wind, or rain
Location Map
96067
Mount Shasta
,
CA
United States
41° 22' 40.3212" N, 122° 13' 36.0408" W
California US
Snowpack Observations
Details
Recent rain has created a supportable crust on Shasta today. This crust is under 1-3 inches of new snow.  The following conditions were observed:
Total height of snow 105-110 inches (270-280 cm) at Horse Camp
Supportable rain crust under 1-3 inches of soft new snow
Runneled snow below 8,000 feet
Stout .5 to 1-inch ice layer from rain 1-3 inches down at 8,700 feet (see picture below)
Snow surface texture was variable with icy, rain crust in exposed areas with filled in pockets of softer, newly deposited snow. 
Some breakable crust was encountered below 7,000 feet
A pit dug at 8,700 feet SW aspect (see picture below for more detail):
HST : 135 inches (346 cm) 
Test results: ECTN6 4 cm down RP , CT4 4 cm down RP
Photos
Weather Observations
Details
Skies were mostly overcast for the afternoon above Bunny Flat.  Little to no wind was felt until 2pm when a small snow shower moved through. Light wind out of the SW was felt on the ridge.  Temperature was recorded at 23 deg at 8,700 feet. It was lightly snowing less than 1 inch per hour from 2 p.m. until 3 p.m. Visibility was low for most of the afternoon.
Statistics
Cloud Cover:
100% of the sky covered by clouds
Accumulation rate:
Less than 1 in. per hour
Air temperature:
Below Freezing
Air temperature trend:
Cooling
Wind Direction:
Southwest