You are here
January 6-7th Storm Accumulation and Snowpack Stability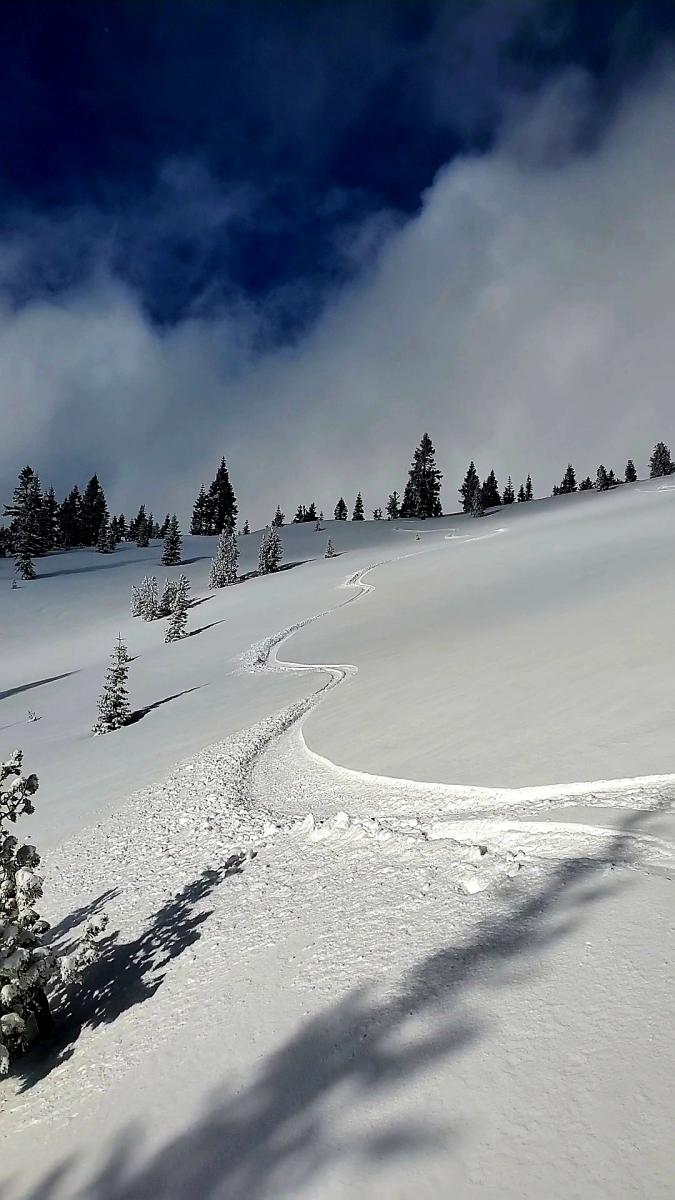 Location Name:
Skier R Shoulder of Sun Bowl
Date and time of observation:
Fri, 01/07/2022 - 1:00pm
Observation made by:
Public
Location Map
96067
Mount Shasta
,
CA
United States
41° 21' 56.6532" N, 122° 13' 18.192" W
California US
Snowpack Observations
Details
8,000ft E/SE near treeline, @1300, 250cm total
-15cm Fist hard new snow 
-30cm Pencil hard of rain percolated snow atop of melt/freeze crust
-30cm 1Finger hard of brk particles to 12/28crust
ECTN20 at 45cm from surface (broke at melt freeze crust under water percolated snow)
Shovel Shear demonstrated strong bond throughout
At this specific site, the wind slab was evident, though stubborn to trigger. Also no evidence of propensity to propagate. 
*New storm snow (15cm) easy to trigger w/ shear tests and minimal propagation noted.
Weather Observations
Details
1100-1500 temps hovered slightly bellow freezing, S-1 on and off throughout the day. Afternoon sky opening warmed snow surface on S slopes.
3-4" past 24hrs at Bunny Flat. Freezing levels 4.5-5k
Widespread evidence of loading onto E aspects. Above treeline looked wind affected, texured and chalky.
Statistics