You are here
Left Peak, Castle Lake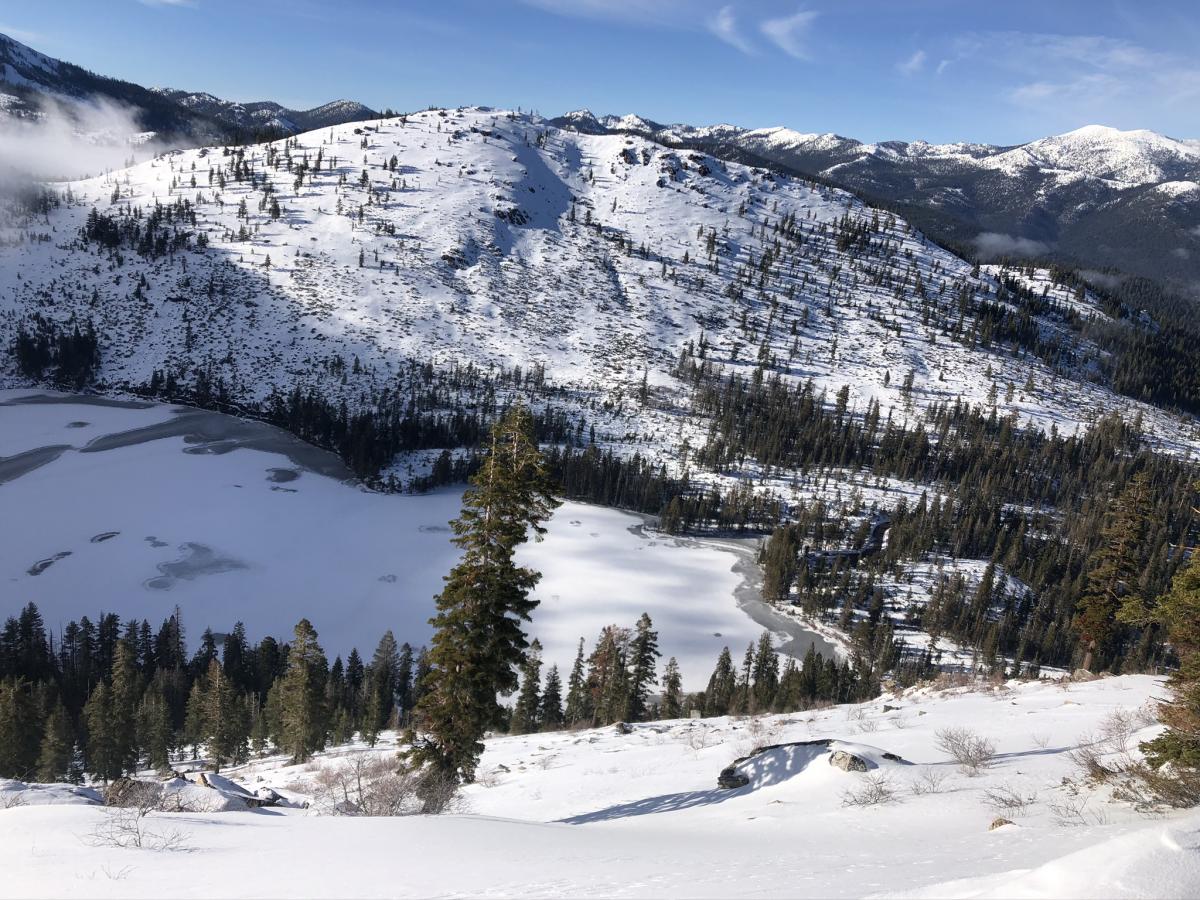 Location Name:
Casle Lake
Date and time of observation:
Mon, 12/30/2019 - 2:30pm
Observation made by:
Forecaster
Location Map
96067
Mount Shasta
,
CA
United States
41° 13' 40.1124" N, 122° 22' 31.4544" W
California US
Snowpack Observations
Details
Observations on Left Peak, Castle Lake, 20191230 - 1400 hrs - Sorenson
ELEVATION: 5,860 ft; below treeline
ASPECT: North
SKY: Clear
PRECIPITATION: none
AIR TEMP: > 32°F
SKI PEN (PS): 4 in (10 cm)
HEIGHT OF SNOWPACK (HS): 36 in (90 cm)
HEIGHT OF NEW SNOW (HN24): 1-2 in (5 cm)
WIND: Calm
TEST RESULTS: CT3 SP ↓ 2 in (7 cm), CT11 SP ↓  9 in (22 cm), ECTP11 ↓ 9 in (22 cm), ECTP13  ↓ 9 in (22 cm)

Notes:
Though no obvious signs of avalanche danger or instabilities were observed today, buried surface hoar layers were found in the snowpack on protected north facing terrain near and below treeline on Left Peak. Currently, these layers pose little hazard due to the fact that the snowpack is shallow and good anchoring exist in the area. However, this is something to monitor if we get a significant amount of snow in the near future.   
Many obstacles such as rocks, downed trees and bushes are hazardous if you choose to ski at Castle Lake. Small drifts 2 to 3 feet deep snow and hard wind slabs were found along the ridgeline of Left Peak. No blocking, cracking or signs of instabilities were observed. 
Photos
Weather Observations
Details
Mostly Clear, areas of fog below 5,000 feet
Calm wind
Statistics
Air temperature:
Above Freezing
Air temperature trend:
Warming