You are here
Low-tide Lassen Storm Snow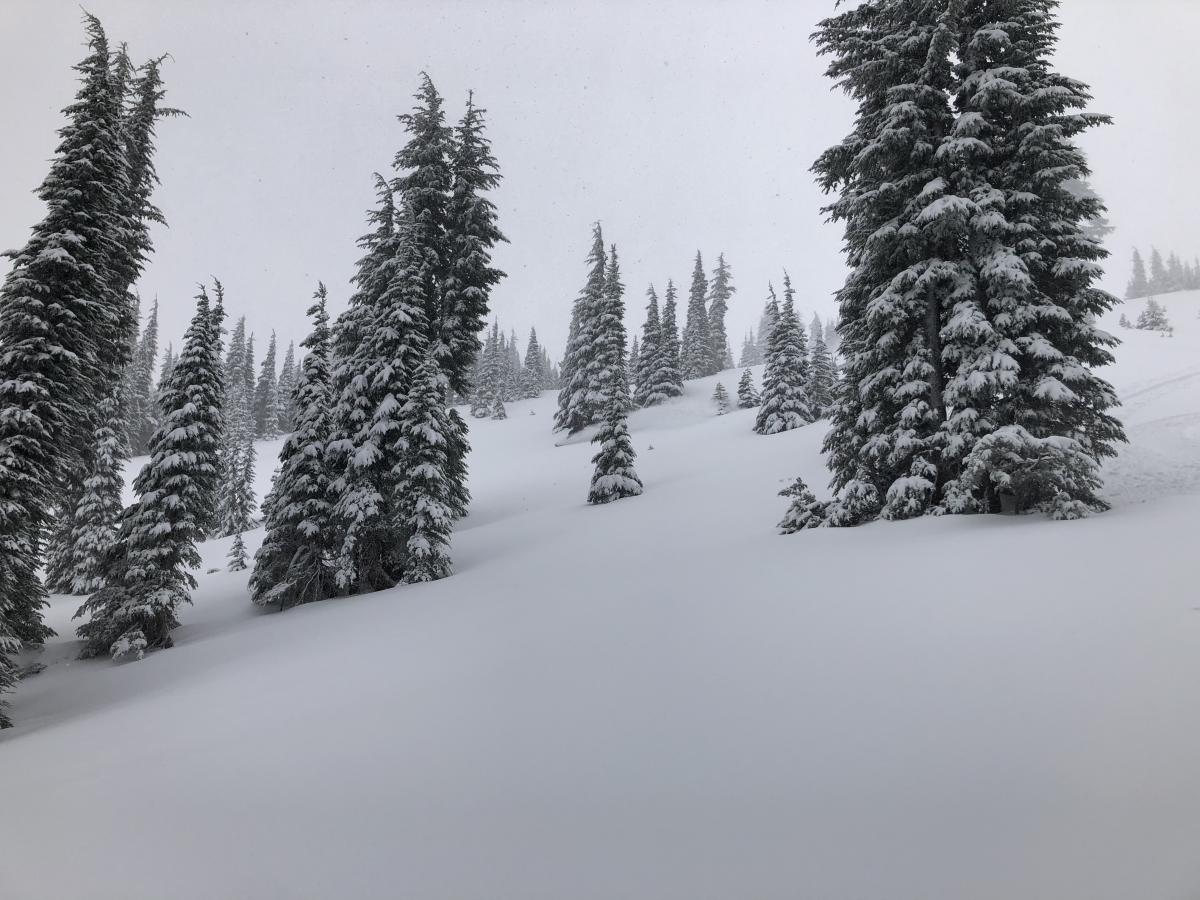 Location Name:
Lassen Volcanic National Park - South Entrance
Region:
Outside of the Forecast Area
Date and time of observation:
Sun, 12/13/2020 - 2:20pm
Observation made by:
Public
Red Flags:
Recent loading by new snow, wind, or rain
Location Map
96067
Mount Shasta
,
CA
United States
40° 27' 2.556" N, 121° 33' 0.3564" W
California US
Snowpack Observations
Details
Observation Location:  Lassen Volcanic National Park,  South Entrance, Upper Al's Bowl
Elevation: 8000'
Date: 20201213
Time: 1420
Observer: Public
Sky Conditions: Overcast
Current Precipitation: 1-2 cm/hr
Air Temperature: Mid-20s
Surface Penetration: Ski Pen: 4-6" / Boot pen: 8-12"
Total Snow Depth (HS): 65cm (25in) on North aspect around 8000'
Wind Direction: Varied in bowl,  SW-SE along ridges
Wind Speed: Calm to Light in bowl, moderate along ridges
Got out in the storm yesterday (Sunday Dec 13), departing from the South Entrance and approaching through the Ridge Lakes zone.  With Low-tide conditions and wind swept ridges, we stuck mostly to north facing slopes in the bowl just south of Peak "8662'".  We observed some wind transport on the ridges, so we stuck to the trees between 7600-8400'. 
Concerned about facets in the old snow and concerned about the new/old snow interface, we dug a quick pit on a north aspect at about 8000' on a 26 degree slope.  We observed a few results: a CT3 at 12 cm down, a CT7 at 15 cm down, and a CT24 at 50 cm down.   We also observed an ECTP 9 (see photo) at 15 cm down, with propagation across the entire weak layer, but it did not readily slide under its own weight.  This appeared to break just below the interface from the last November storm. Between 15 cm and the ground, it was a mix of crusts and faceting grains. 
Photos
Weather Observations
Statistics
Cloud Cover:
100% of the sky covered by clouds
Accumulation rate:
Less than 1 in. per hour
Air temperature:
Below Freezing
Air temperature trend:
Static