You are here
Lower Casaval Ridge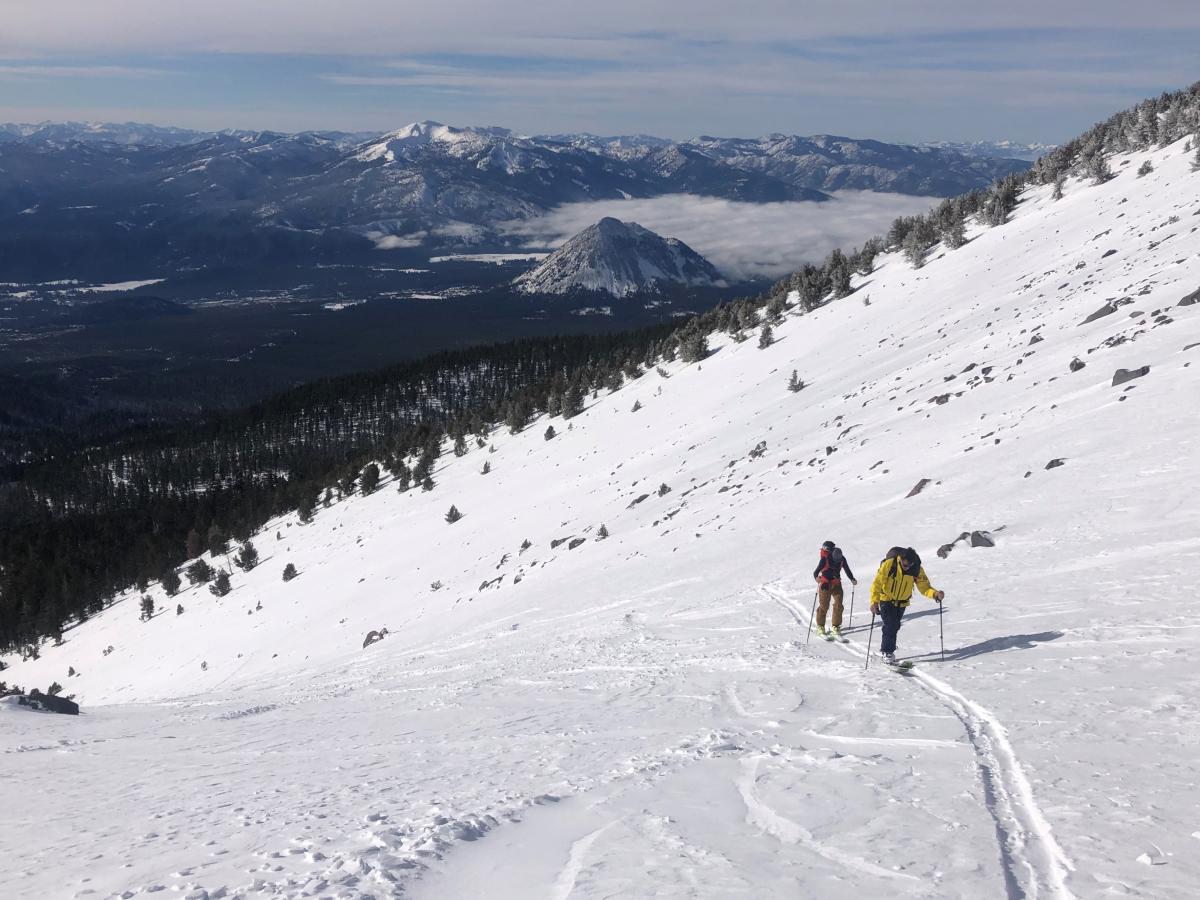 Location Name:
Mount Shasta
Date and time of observation:
Sun, 12/27/2020 - 1:00pm
Observation made by:
Forecaster
Location Map
96067
Mount Shasta
,
CA
United States
41° 22' 32.2968" N, 122° 13' 57.4932" W
California US
Snowpack Observations
Details
Observations on a tour west of Casaval Ridge:
Observation Location: West of Casaval Ridge
Elevation: 9,000 ft
Date:  20201227
Time:  1300
Observer: Ryan Sorenson and Aaron Beverly
Sky Conditions

: Broken (BKN)

Current Precipitation: No precipitation (NO)
Air Temperature: 28 °F 
Surface Penetration: 2-4 in (5-10 cm)
Total Snow Depth (HS): 25 in (65 cm) average in Avalanche Gulch
24-hour New Snow Depth (HN24): 0
24-hour New Snow Water Equivalent (HN24W): 0
Wind Direction: East
Wind Speed: Light 
A pit dug below treeline on a shady 32 degree slope revealed fist hard snow sitting atop a mix of crusts and sugary snow. This sugary snow is transitioning to rounds and the shallow snowpack is becoming more stable. No notable CT or ECT results were obtained.
Photos
Weather Observations
Statistics
Cloud Cover:
50% of the sky covered by clouds
Air temperature:
Below Freezing
Air temperature trend:
Static