You are here
Lower Casaval Ridge (Giddy Giddy, Gulch)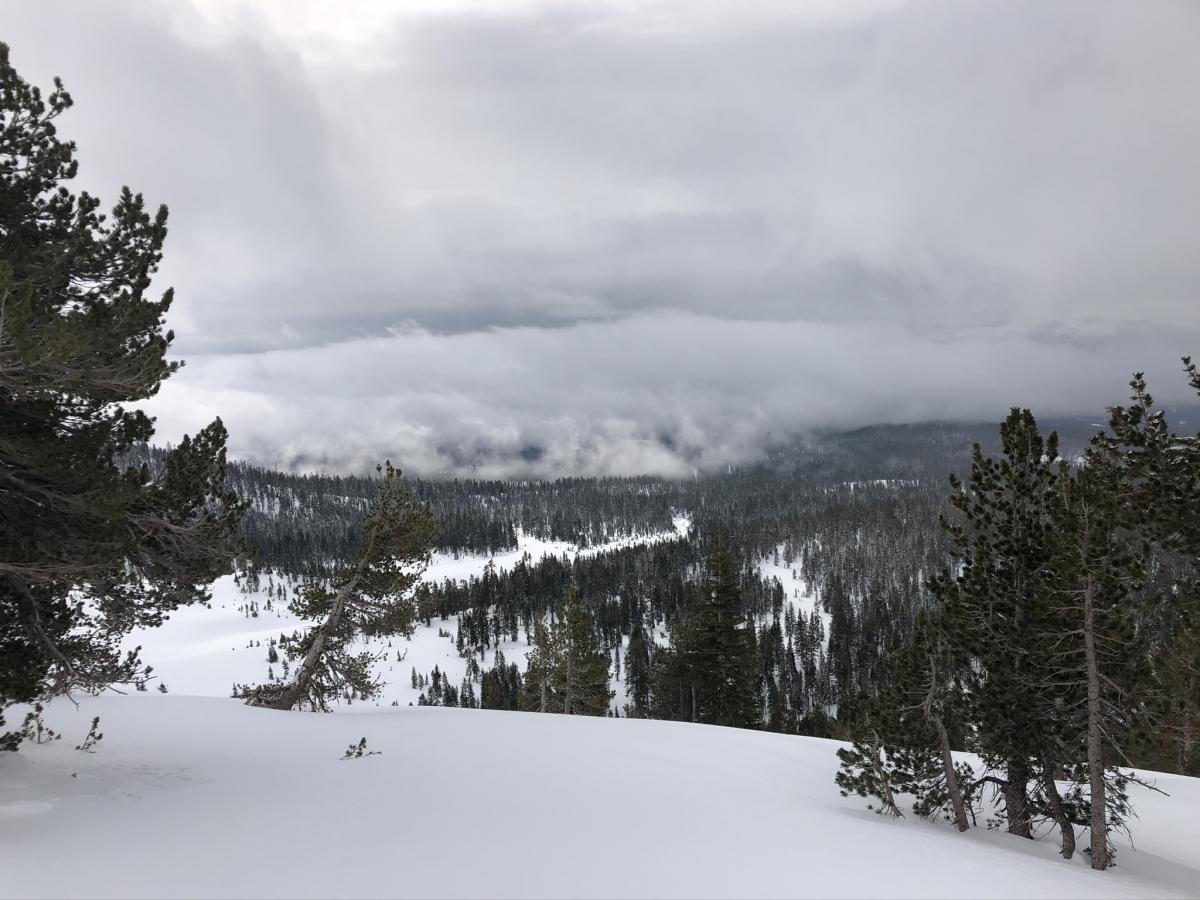 Location Name:
Lower Casaval Ridge (Giddy Giddy, Gulch)
Date and time of observation:
Thu, 01/23/2020 - 11:40am
Observation made by:
Public
Location Map
96067
Mount Shasta
,
CA
United States
41° 22' 34.6116" N, 122° 13' 41.3148" W
California US
Snowpack Observations
Details
Observations on Lower Casaval Ridge (Giddy Giddy, Gulch) :
TIME: 20200123, 1140 
ASPECT: WSW 
ELEVATION: 8,200 ft
SKY: Obscured, foggy - cloud layer near 8,500 feet
PRECIPITATION: S -1 (<1 cm/hr) Lightly snowing at 1150 hours
BLOWING SNOW: No
BOOT / SKI PENENTRATION: 34 cm (12 in), 10 cm (4 in)
HEIGHT OF SNOW (HS): 170 cm (67 in)
WIND: Calm to light, variable direction
Notes:
Light wind effect on the ridgeline; some areas with sastrugi and wind board were observed.
Smooth surface snow textures remain in most places. 
Melting snow was falling from trees.
Roller balls on south facing aspects were observed. 
A zipper thin rain crust exists 9 inches down. 
A sugary faceted layer exists below a crust layer 26 inches down. 
Photos
Weather Observations
Statistics
Cloud Cover:
100% of the sky covered by clouds
Accumulation rate:
Less than 1 in. per hour
Air temperature:
Above Freezing
Air temperature trend:
Warming