You are here
Lower Casaval Ridge to McBride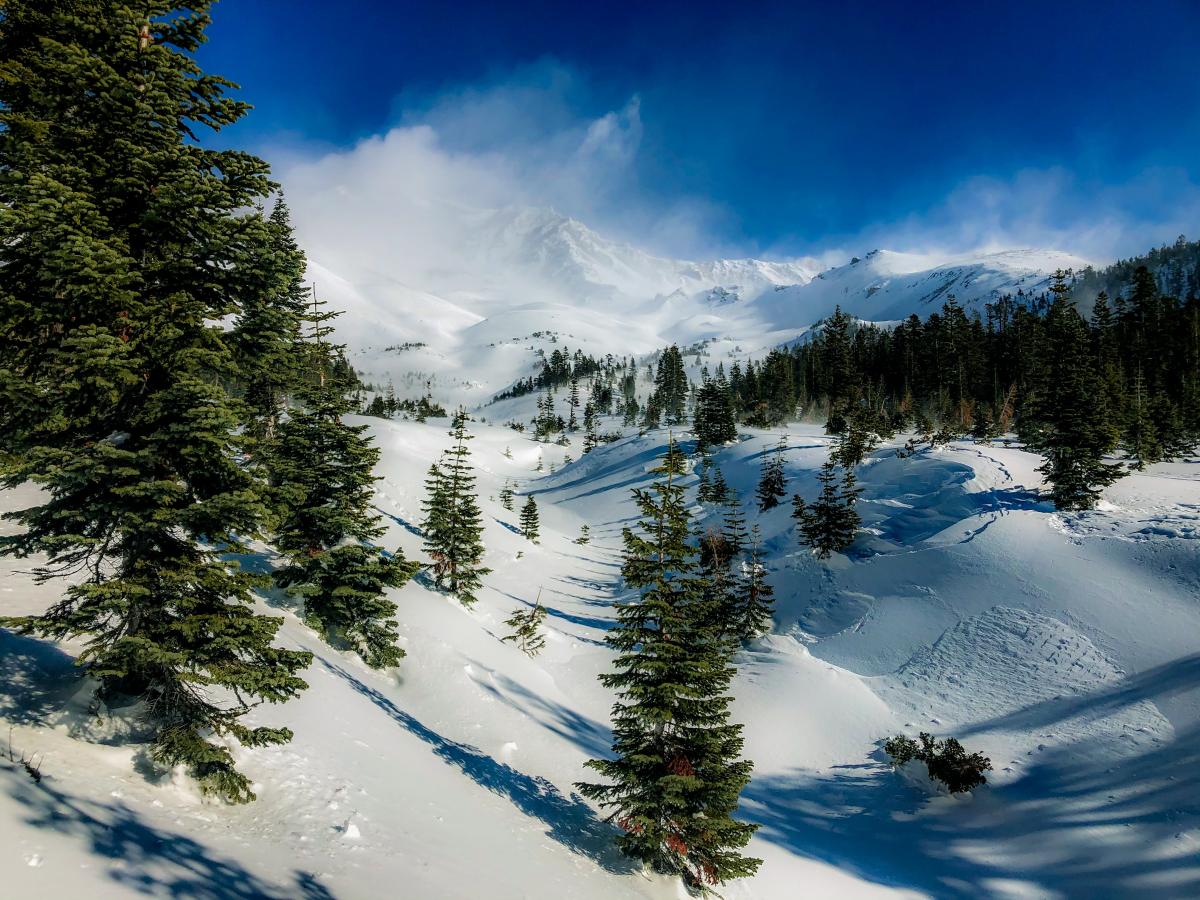 Location Name:
Mount Shasta
Date and time of observation:
Fri, 02/05/2021 - 11:00am
Observation made by:
Public
Snowpack Observations
Details
We toured past Horse Camp to the bottom of Casaval Ridge/Giddy Giddy Gulch yesterday. Northerly winds were whipping. Strong gusts were swaying whole trees, and blowing snow peppered us as we toured from Bunny Flat to 8,000 feet, where we transitioned. The wind's effects were easy to identify: sculpted sastrugi features, firm, chalky snow, and scoured rocky patches on exposed ridgelines and moraine tops. 
Observation Location: Lower Casaval Ridge to McBride near and below treeline
Elevation: 8,000 feet to 4,800
Date: 20210205
Time: 0900 to 1200
Observer: Ryan and Paul
Sky Conditions: Few (FEW) clouds over the Eddies
Current Precipitation: NO 
Air Temperature: upper 30's °F
Total Snow Depth (HS): 74 in
Wind Direction: NE - funneling downslope in Avalanche Gulch. 
Wind Speed: Strong (S), whole trees in motion. Blowing snow with powerful gusts. 
Temperatures were warming up, and snow surfaces transitioned quickly as we descended. Heavy, mushy, wet snow remains at lower elevations. A melt-freeze crust will likely form tomorrow (20200206). No obvious signs of avalanche danger were encountered. 
Photos
Weather Observations
Statistics
Cloud Cover:
25% of the sky covered by clouds
Accumulation rate:
Less than 1 in. per hour
Air temperature:
Above Freezing
Air temperature trend:
Warming
Wind Direction:
Northeast