You are here
Middle Peak, Castle Lake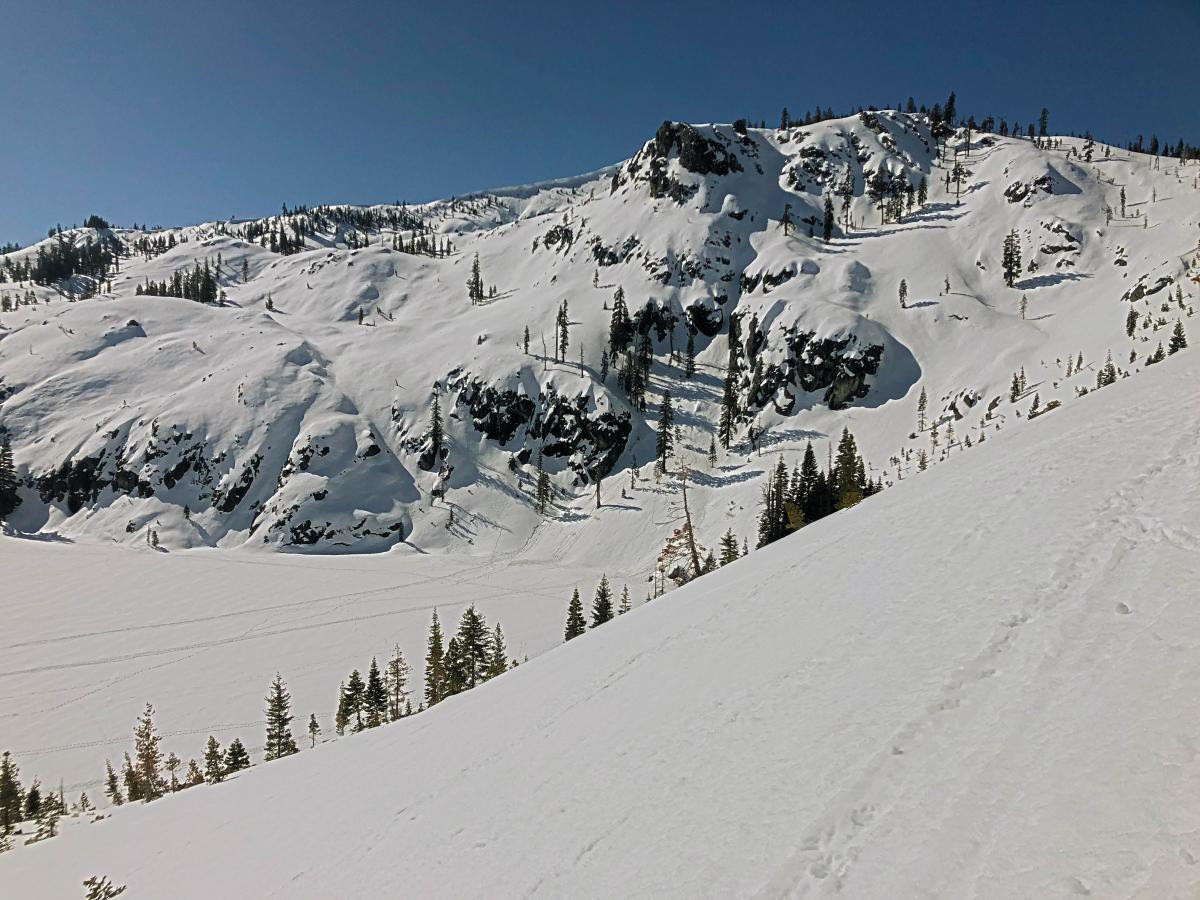 Location Name:
Castle Lake
Date and time of observation:
Sun, 03/28/2021 - 11:00am
Observation made by:
Forecaster
Snowpack Observations
Details
Set out to get a look at the cornices along the ridgeline above Heart Lake today. These are large and nothing to mess with on a sunny day. Skinning up Right Peak snow surfaces were already moist and sticky by the 1030 hour.  The surfaces are smooth. Breezy westerly winds kept northerly aspects variable. Breakable crusts and smooth softening melt-freeze were the main surface forms seen. No obvious signs of avalanche danger except the cornices were observed. 
Observation Location: Castle Lake
Elevation: 5,500 - 6,500 feet
Date: 20210328
Time: 1030 to 1200
Observer: Ryan 
Sky Conditions: Clear (CLR) 
Current Precipitation: None
Air Temperature: 50s°F
Surface Penetration: Ski penetration (PS) = 0 - 6 in (0 - 15  cm)
Total Snow Depth (HS): 70 in
Wind Direction:  W 
Wind Speed: Light (L), 1-16 mi/hr
Photos
Weather Observations
Statistics
Air temperature:
Above Freezing
Air temperature trend:
Warming
Wind Direction:
Northwest