You are here
Mount Shasta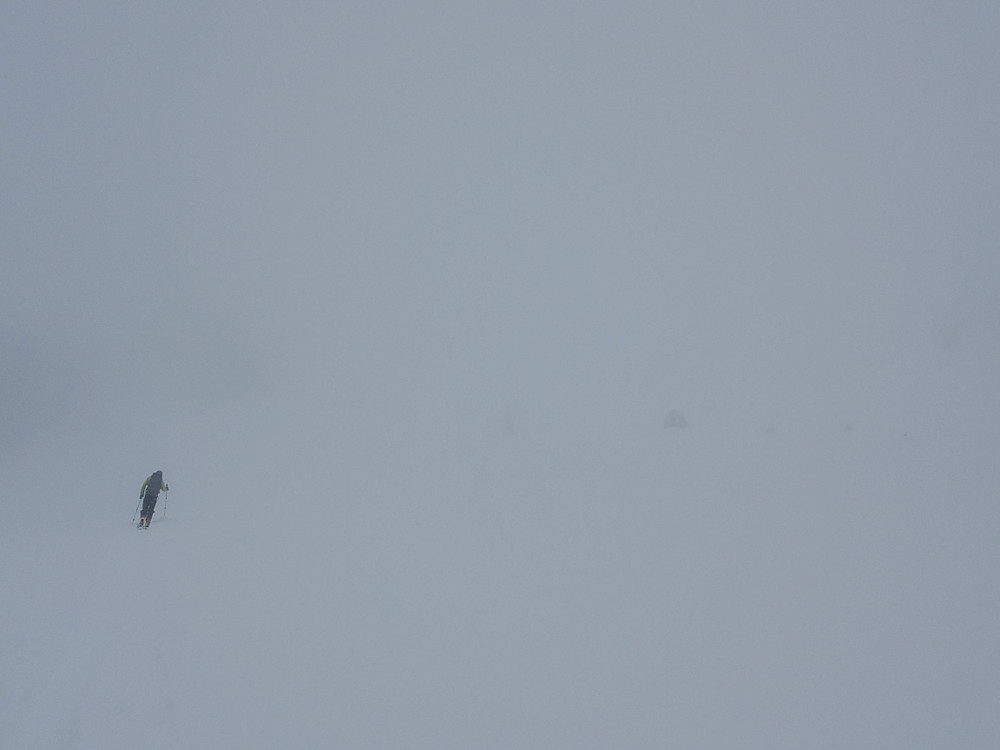 Location Name:
Near Casaval Ridge
Date and time of observation:
Sun, 03/29/2020 - 1:30pm
Observation made by:
Forecaster
Location Map
96067
Mount Shasta
,
CA
United States
41° 23' 7.5696" N, 122° 13' 48.5508" W
California US
Snowpack Observations
Details
Yesterday, there was around 22 cm (8.7 in) of low density snow sitting on top of a crust that at times was breakable, at times supportable. Average height of snow was around 105 cm (42 in). Winds were calm and no signs of wind affect were encountered above treeline.
Visibility was generally low, though clouds became thin and created a strong greenhouse effect that immediately warmed the surface snow creating an upside down configuration. Steep slopes instantly became ripe for wet-loose and even storm slab style avalanches.
Photos
Weather Observations
Statistics
Cloud Cover:
100% of the sky covered by clouds
Air temperature:
Below Freezing
Air temperature trend:
Warming