You are here
Near Sierra Club Cabin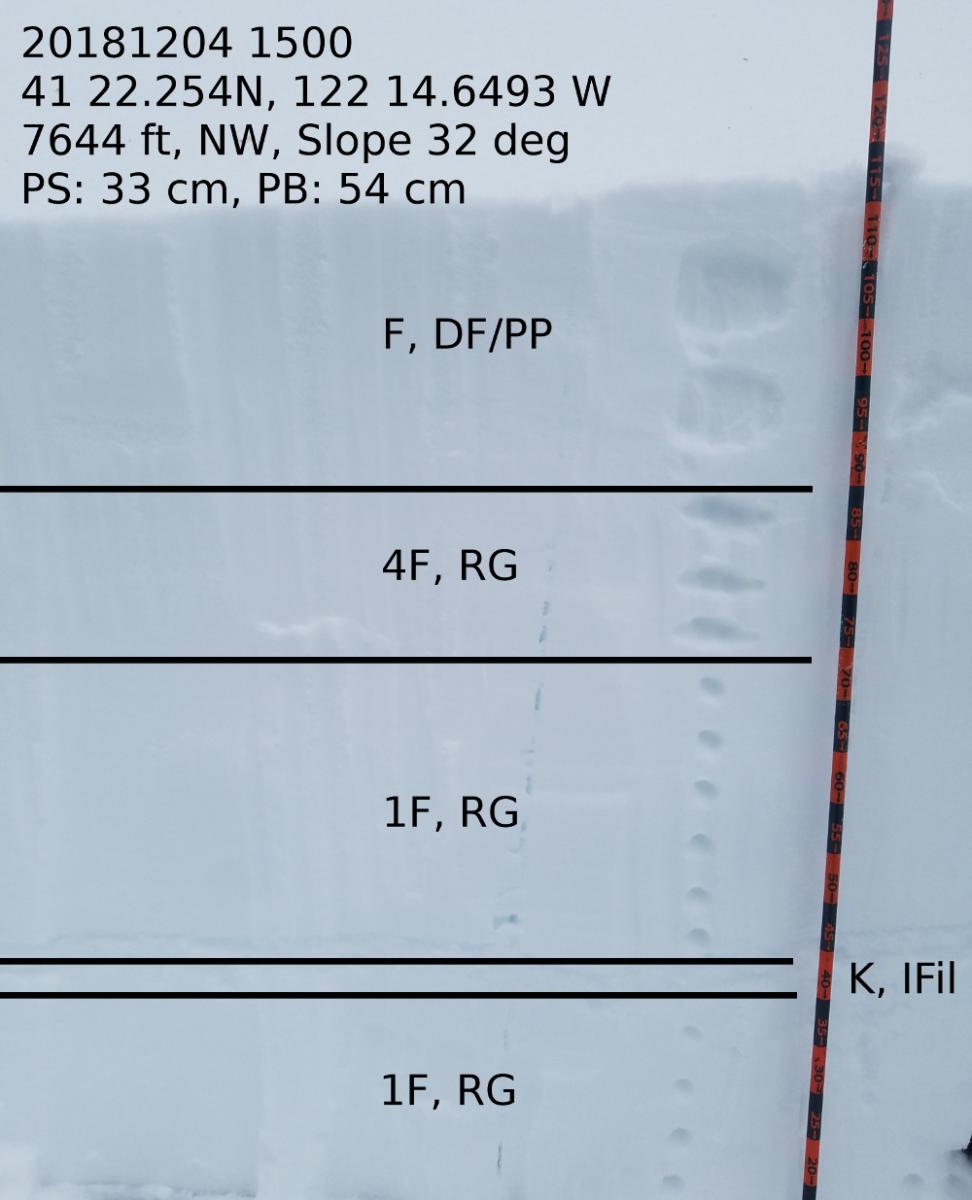 Location Name:
Near Sierra Club Cabin
Date and time of observation:
Tue, 12/04/2018 - 3:00pm
Observation made by:
Professional Observer
Location Map
96067
Mount Shasta
,
CA
United States
41° 22' 22.7244" N, 122° 14' 4.8516" W
California US
Snowpack Observations
Details
Observations on a tour to region near the Sierra Club Cabin:
Wind affected snow near and above treeline.
Minimal snow in start zones near ridge tops above treeline.
30-40 cm (12-16 in) of light dry snow atop firmer snow below treeline.
Ski penetration (PS): 33 cm (13 in); boot penetration (PB): 54 cm (22 in).
Right side up snowpack (see pictures).
Height of snow near cabin (HS): 116 cm (46 in)
Column tests yielded no notable or consistent failures. Extended column test results: ECTN.
Photos
Weather Observations
Statistics
Cloud Cover:
100% of the sky covered by clouds
Air temperature:
Below Freezing
Air temperature trend:
Static