You are here
New Snow and Conditions Report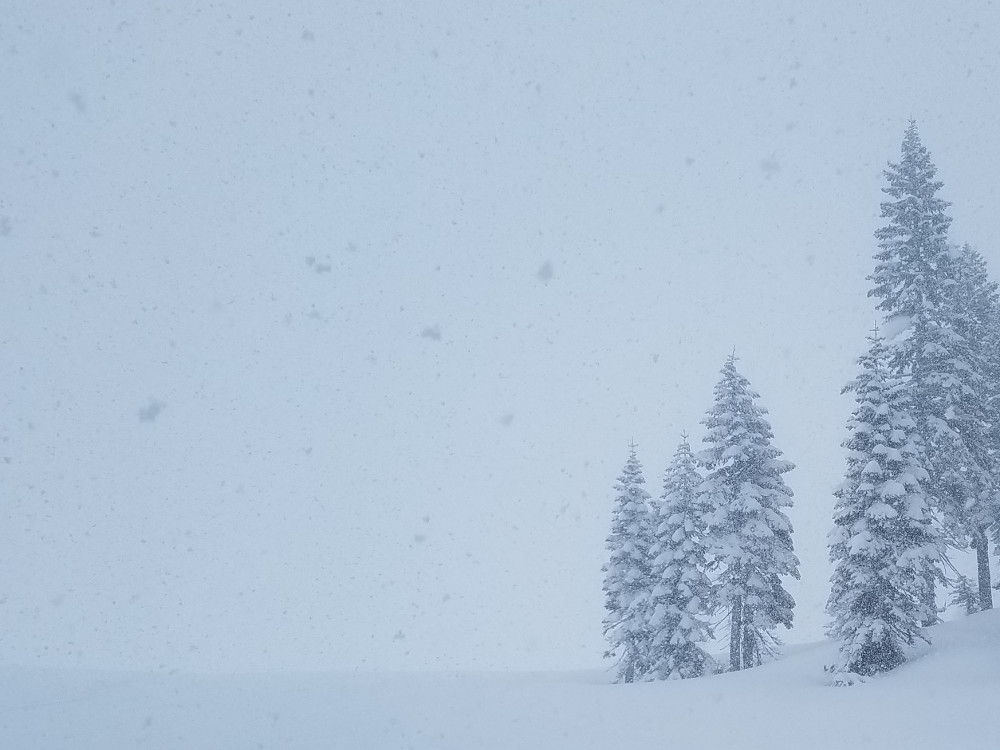 Location Name:
Old Ski Bowl, Bunny Flat
Date and time of observation:
Tue, 03/13/2018 - 9:00pm
Observation made by:
Professional Observer
Red Flags:
Recent loading by new snow, wind, or rain
Location Map
96067
Mount Shasta
,
CA
United States
41° 21' 30.5388" N, 122° 12' 24.8148" W
California US
Snowpack Observations
Details
Snow level @ 1 p.m.: 5500 ft
Conditions at Bunny Flat Parking Lot:
Height of new snow (HN): 10-15 cm (4-6 in)
Snowfall rate: 3 cm (1 in) / hr - S3
Wind: Light and variable
Road plowed
See photos
Conditions at Old Ski Bowl Weather Station:
Whiteout above treeline, no visibility of upper mountain
Height of new snow (HN): 25 cm (10 in)
Wind: Light and southerly
New snow pack right side up, with moist to dry snow atop wet 1F snow
Stubborn failures from column tests: CT12 Progressive Compression (PC) ↓ 28 cm x 2; ECTN12 ↓ 28 cm (see photo)
Hand tests yielded no result
Although visibility was low, no obvious signs of instability were seen. Snow surfaces were unaffected by the wind. No signs of wet-loose or storm slab problems were observed.
Photos
Weather Observations
Statistics
Cloud Cover:
100% of the sky covered by clouds
Accumulation rate:
Greater than 1 in. per hour
Air temperature:
Below Freezing
Air temperature trend:
Cooling